Valentine's Day is the perfect time to show your loved ones how much you care. The food you serve should be a reflection of your love and appreciation for them.
This Valentine's Day, make it memorable breakfast by serving something they will never forget!
One that is perfect for Valentine's Day is Heart Shaped Bagels in red or pink color. It's an adorable way to show how much you love them! They will be sure to love this unique and delicious treat. We also offer Valentine Tye-Dye bagels in beautiful shades of pink. Our scrumptious handmade valentine bagels come in the different shapes and sizes of alphabets and numbers as well as being able to customize them to suit any occasion or celebration.

Another great option is a breakable heart. This is sure to please everyone at the table. It's sweet, simple and elegant. You can hide your surprise messages, presents, or even a wedding ring inside the breakable heart. They are great for giveaway presents or invites as well. The breakable hearts box are filled with chocolate-covered Oreos, grapes and pretzels, definitely a perfect gift for Valentine's Day occasions.

Hot Chocolate Bomb is an excellent way to make this Valentine's Day memorable. These are a fun and unique way to enjoy hot chocolate. They are perfect for a cold winter night. Your loved one will adore this warm and delicious treat!
Tea cup cheesecake with chocolate spoon and cake is a great way to show your loved one how much you love them. It is elegant, simple and delicious. They will love this sweet and romantic treat. And kids love it too.
Floral cupcakes are so fresh that it looks like they are blooming in the garden. This cupcake can create a special place in your loved one's heart. Just order this cupcake for your loved one on the occasion of Valentine day. Floral cupcakes come in different shapes and sizes. It entirely depends upon your choice. 
The specialty of our cupcakes is stated below.
The cupcakes are fresh and can be customized as per your requirements.
Gluten-free cupcakes are also available.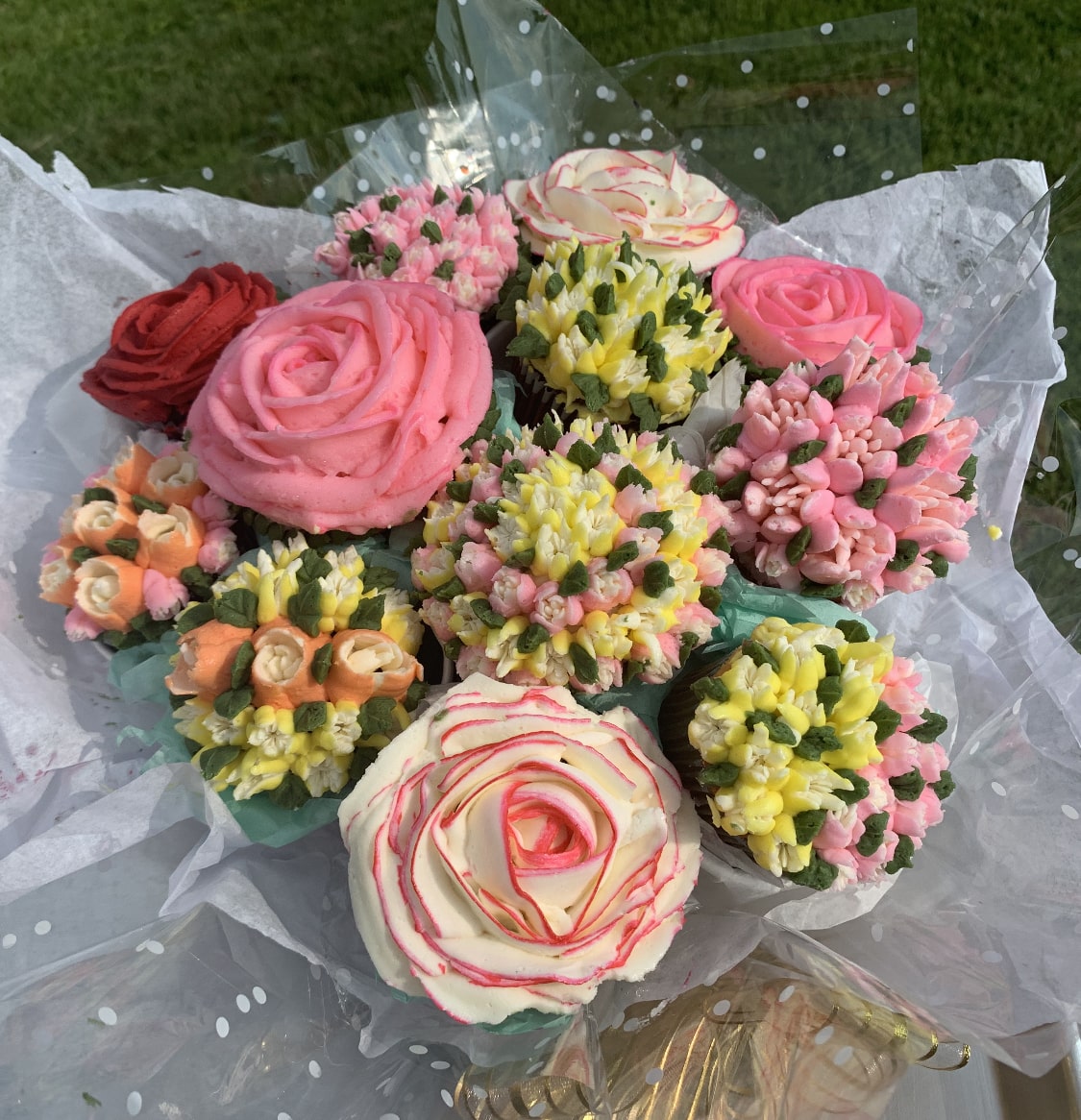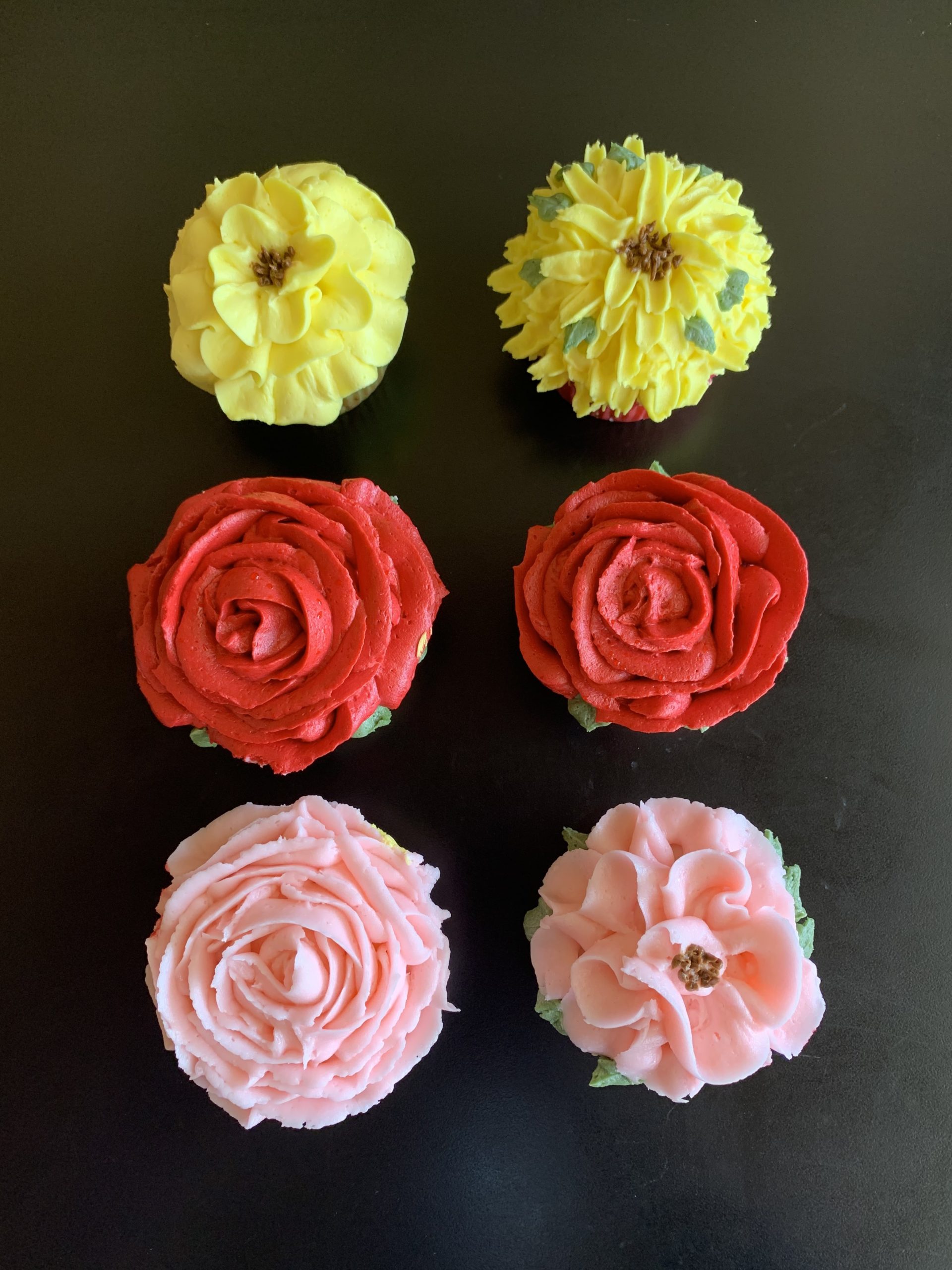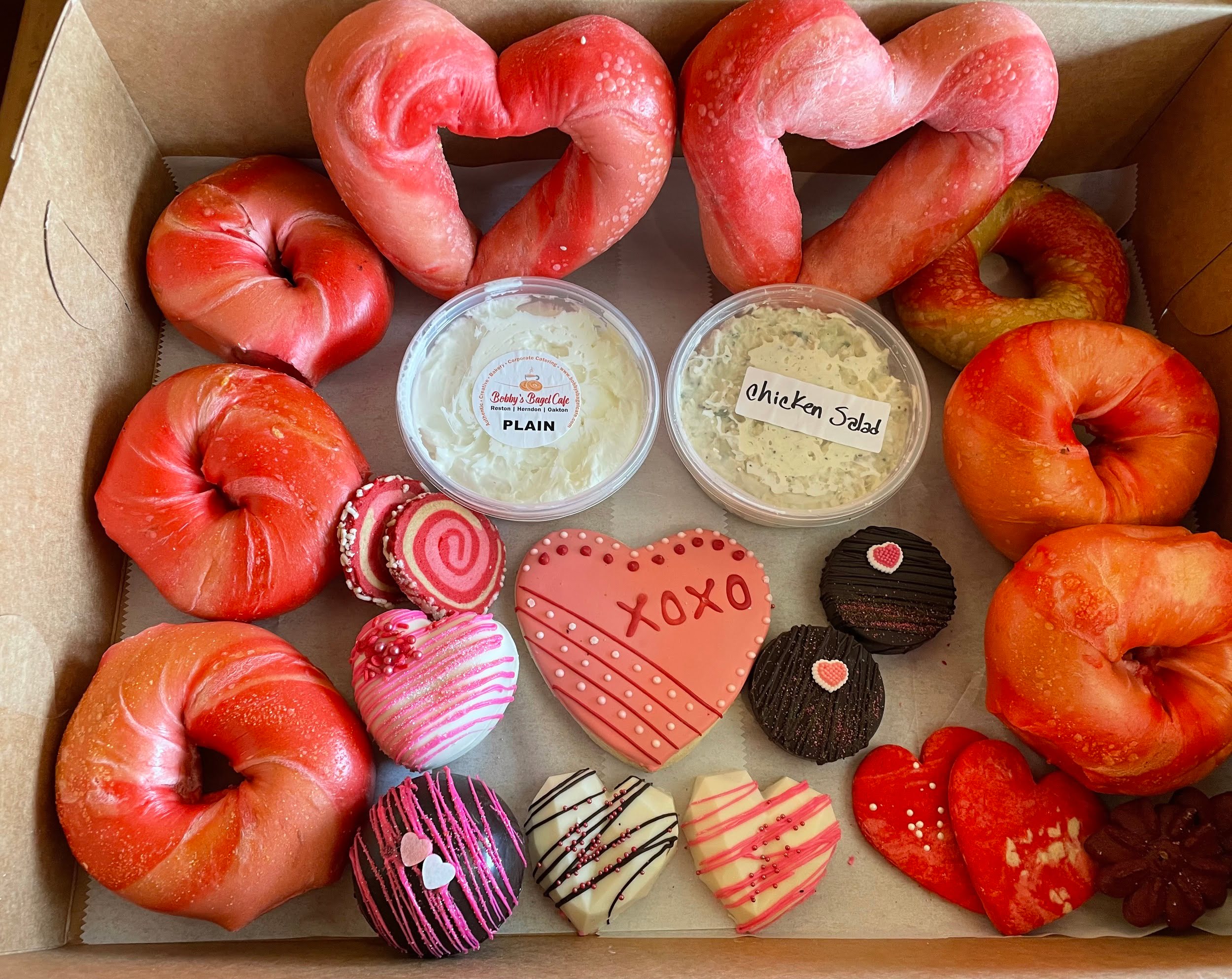 Fruit bouquet is a lovely and romantic way to convey care. There are many options to make this bouquet, but it is sure to be a hit with your loved one. This is a healthy and delicious way to show your love!
Heart Shaped Cookie gift platter is a fantastic method to express your affection for your loved one. It is simple, elegant and contains delicious cookies! They will love this sweet and tasty gift!
Valentine Bagel Brunch is a unique and special way to celebrate your love. This delicious meal includes everything from bagels to eggs to pancakes! It's the perfect way to show your loved one how much you care.
The specialty of our service is that we maintain all the rules and regulations of COVID. We also offer options for home delivery by maintaining all the COVID rules.
They are sure to add cheer to your quarantine celebrations too as we can do contactless delivery! Poofing of the valentine Special-Heart shaped Bagels requires at least 24-48 hours for the best texture so we request you to place your order in advance. The combination of yummy bagels with a personal touch is sure to warm the hearts of many. We recommend pairing our bagels with our special smoothies , chocolate breakable hearts and hot chocolate bombs to add a little sweet and healthiness to the treat. The breakable hearts can also be customized in different colors, sizes, and personalized messages.
There are many other great options for Valentine's Day. Whatever you decide to serve this Valentine's Day, your loved one is sure to love it.