We start early to serve you authentic, water Boiled New York style bagels made from scratch everyday. We also specialize in hand-rolled Gluten free bagels. Our customized Alpha bagels are creative gift for any occasion.
We offer items like our Big Boy Bagel (Bagel 4x as large as the normal), Alpha-Bagels (personalized character bagels), Pumpkin shaped Bagels, and best of all, our Heart Shaped Bagels! Visit our menu to see what is available. Also view our menu for pictures.
We are proud to announce that we offer Gluten Free Bagels at all of our locations including Reston, Herndon, and Oakton. Our Gluten-free bagels are made from scratch at premises and are hand-rolled. Our flavors include but not limited to Plain, Everything, Sesame, Blueberry, & Cinnamon Raisin. We recommend to pre order a day in advance as quantities may vary. We also offer gluten free wraps.
Note: We are not a gluten-free restaurant and cannot ensure that cross contamination will never occur. Our toasted gluten free bagels must be prepared on the same toaster as our other bagels. Customers with sensitivities should exercise judgement in consuming food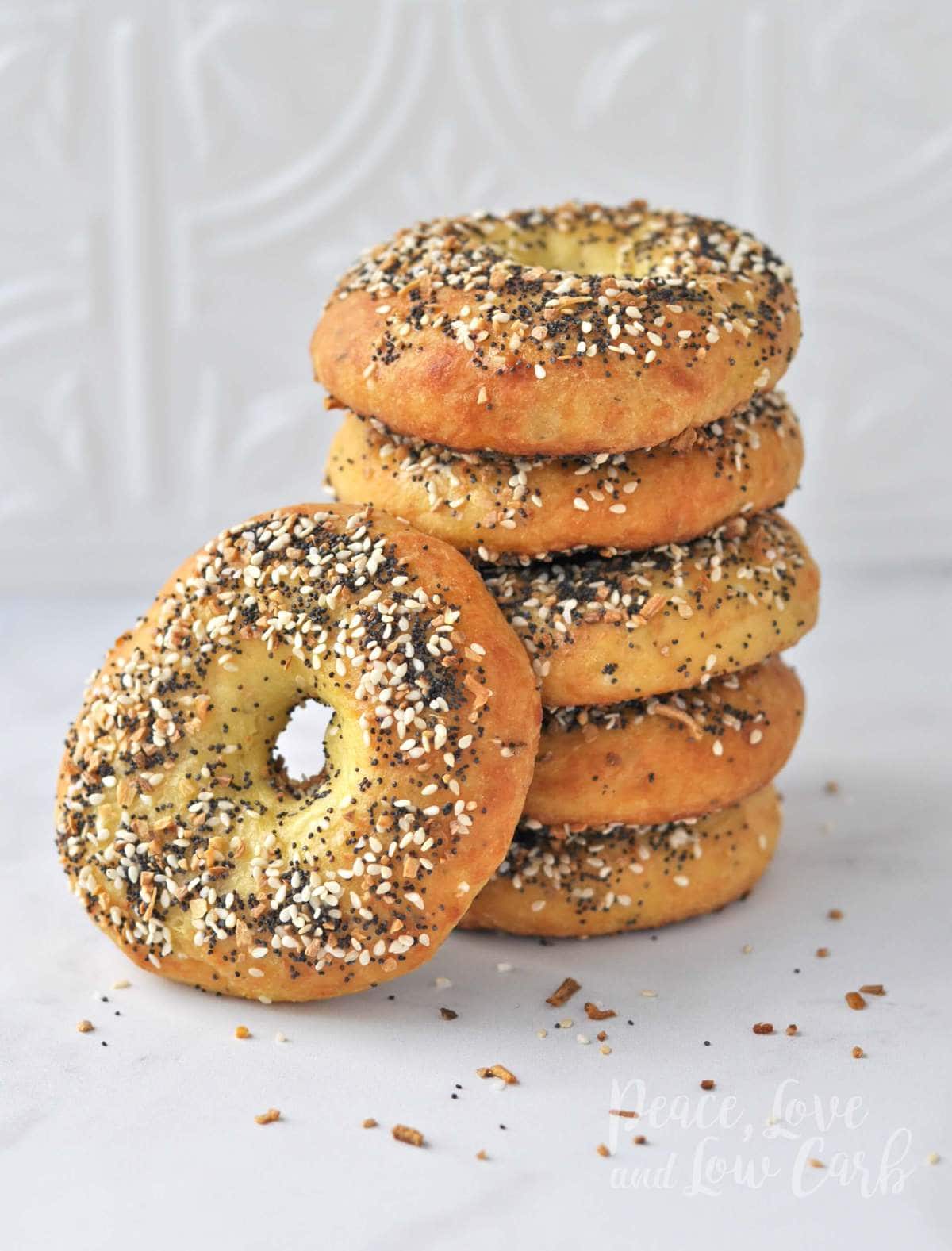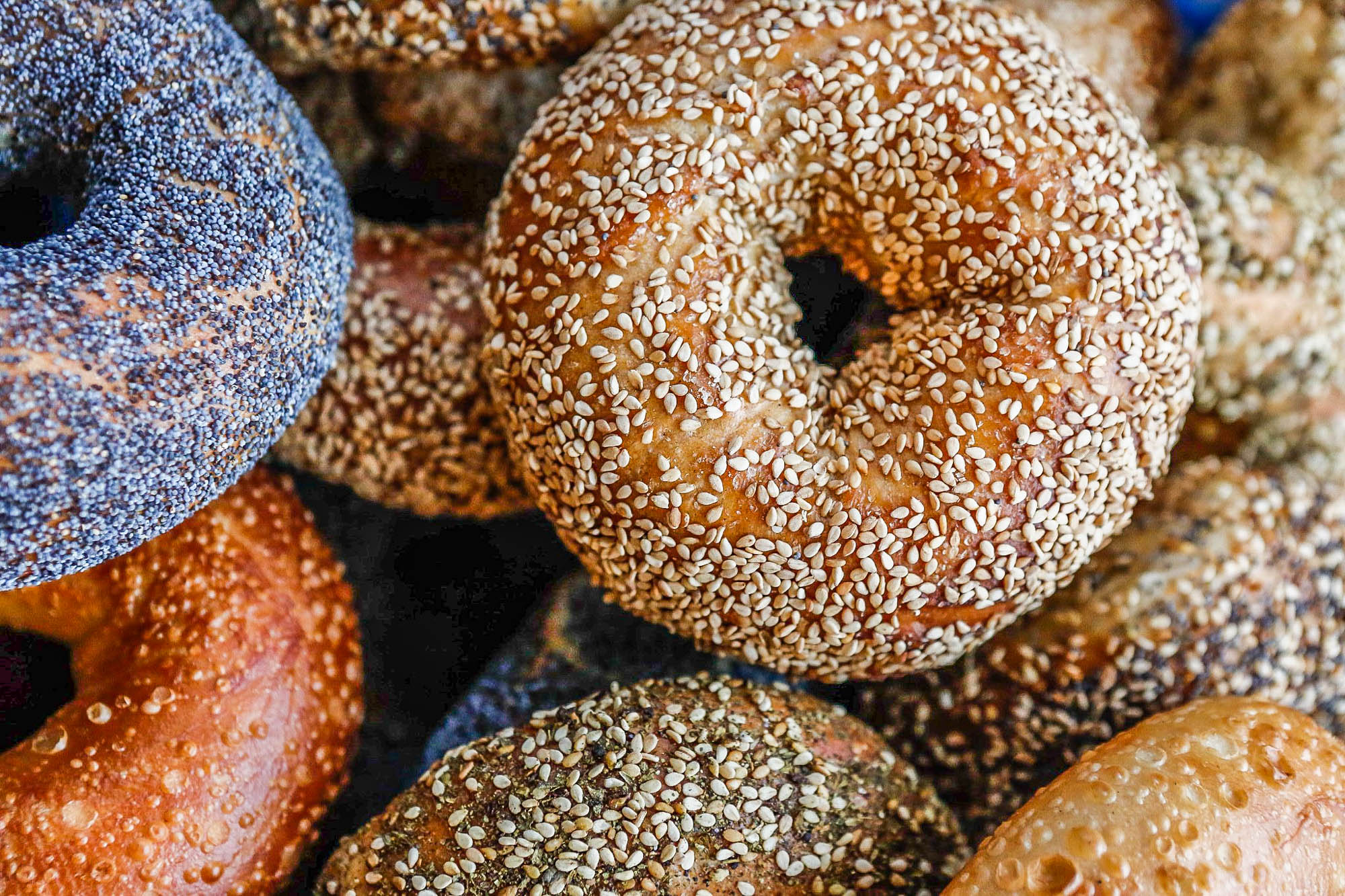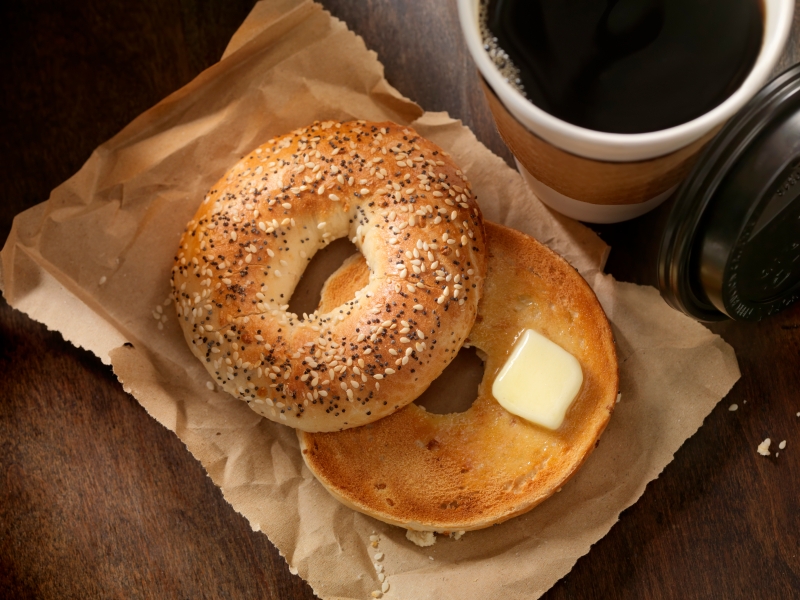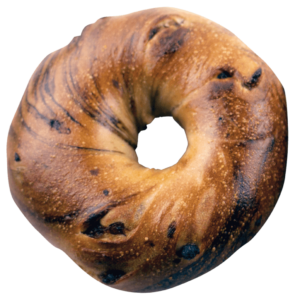 Have you ever heard of Alpha Bagels? They're not your ordinary bagels. These unique creations are made by the talented baker at Bobby's Bagel Café, which you can find in Reston, Oakton, and Herndon, right here in Virginia. What makes Alpha Bagels so special is their shape—they are designed in the form of alphabets! Imagine having your breakfast with a bagel that expresses your love for bagels! It's like a language made of deliciousness.
When you walk into Bobby's Bagel Cafe, you have to do pre-order for these bagels as we do customize them according to your requirements. They symbolise each letter of the alphabet and come in a variety of sizes and forms. You can spell out your name, form words, or even create secret messages on your plate. It's a bagel experience that goes beyond just satisfying your hunger.
Imagine biting into a crispy "A" or a chewy "B" as you sip your morning coffee. Kids simply adore this playful approach to start the day! These Alpha Bagels are not only visually appealing but also taste absolutely delicious. They are prepared to perfection using only the best ingredients. There is a flavour explosion in every bite that will have you wanting more.
So, stop by Bobby's Bagel Café and try Alpha Bagels if you want to inject some fun and originality into your morning ritual. Whether you're a bagel enthusiast or just like a good breakfast, you'll smile when you try these unique treats. Give your taste buds a language of their own with Alpha Bagels and start your day with a delicious twist!
Know more about our Bagels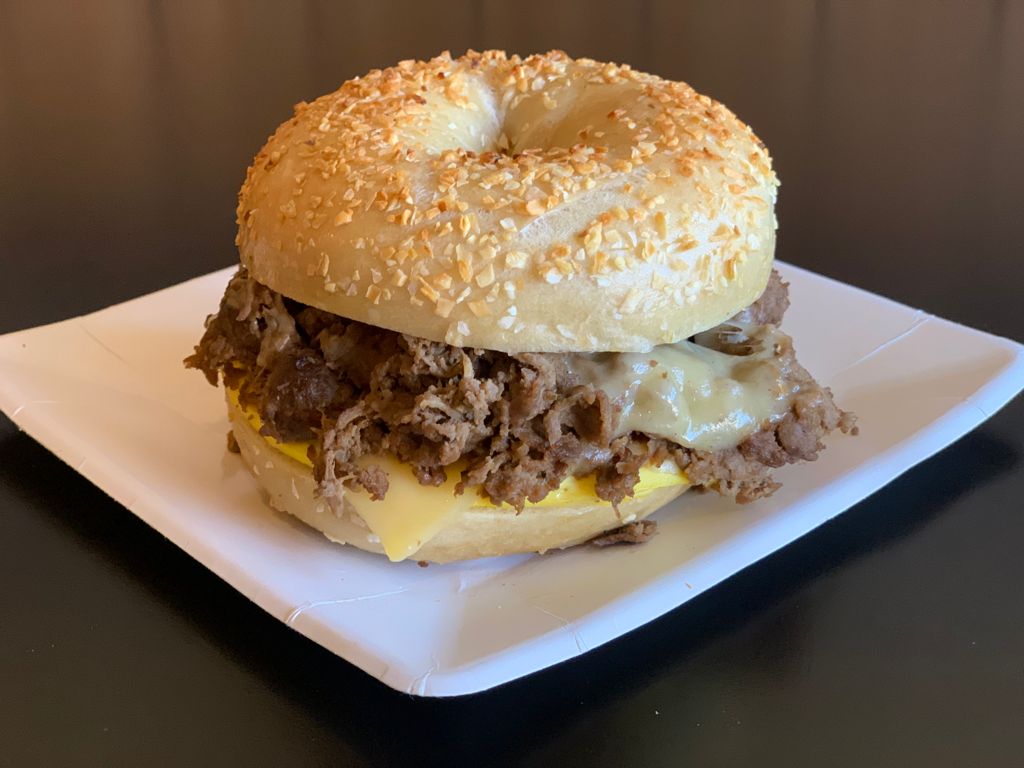 Gluten-Free Bagels
In the world of dietary revolutions, Hand-Rolled Gluten-Free bagels are the game-changer of your breakfast table. They give you the pleasure of a classic bagel and some added benefits. Easier to digest, much easier on the gut, and aiding in healthy weight loss, the best thing about gluten-free bagels is that you can treat yourself to them every day, with no compromise on taste and quality.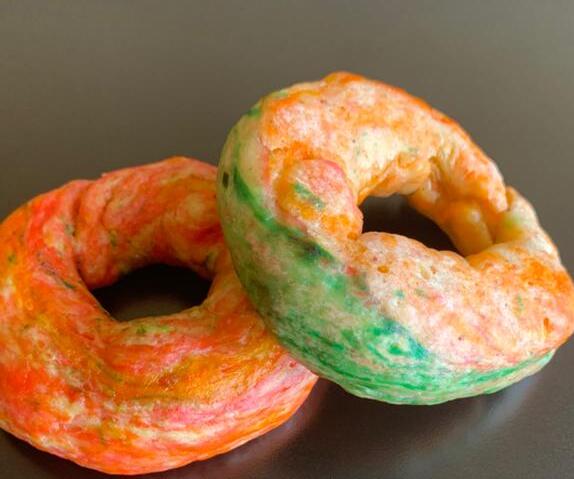 Rainbow Bagels
Who doesn't like to eat something colorful, which is so attractive to your eyes and super yummy to eat? With an endless and continuous circulation of colors topped off with the perfect and yummiest combination of Funfetti cream cheese. These rainbow bagels will feed both your stomach and soul.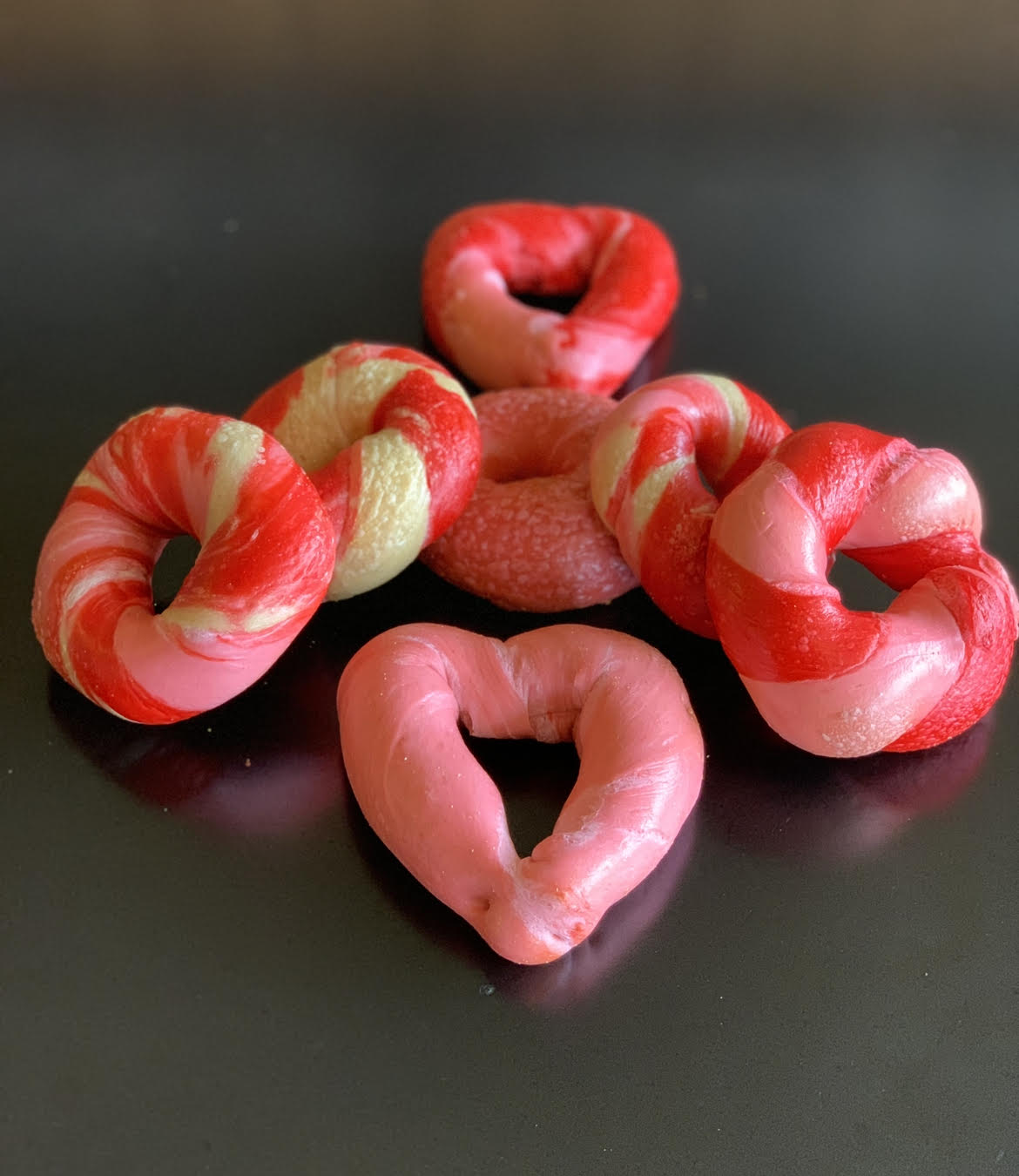 Heart-Shaped Bagels
One that is perfect for Valentine's Day is Heart-Shaped Bagels in red or pink color. It's an adorable way to show how much you love them! They will be sure to love this unique and delicious treat.
Egg-Shaped Bagels
If you are bored with the traditional ham and want to try something else, give a try to our yummy Easter baskets. We provide the best hand-rolled egg-shaped bagels made with great care. These beautiful-looking baskets are not only captivating but there is more to explore in them. There are various baskets available in our menu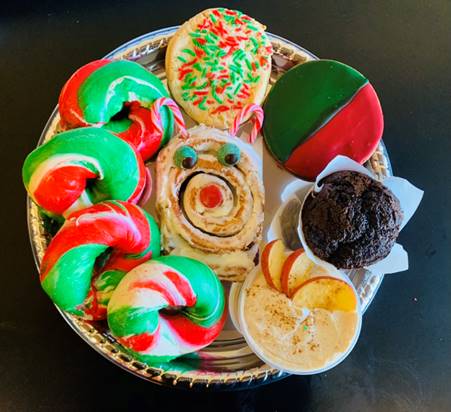 Christmas Bagels
Bobby's Bagel Café has a selection of Christmas bagels. Bagels, such as our Wreath bagels, Reindeer Bagels, Holiday Bagels (Red, White, Green) are both beautiful and fascinating, as they are formed in the shape of a floral wreath.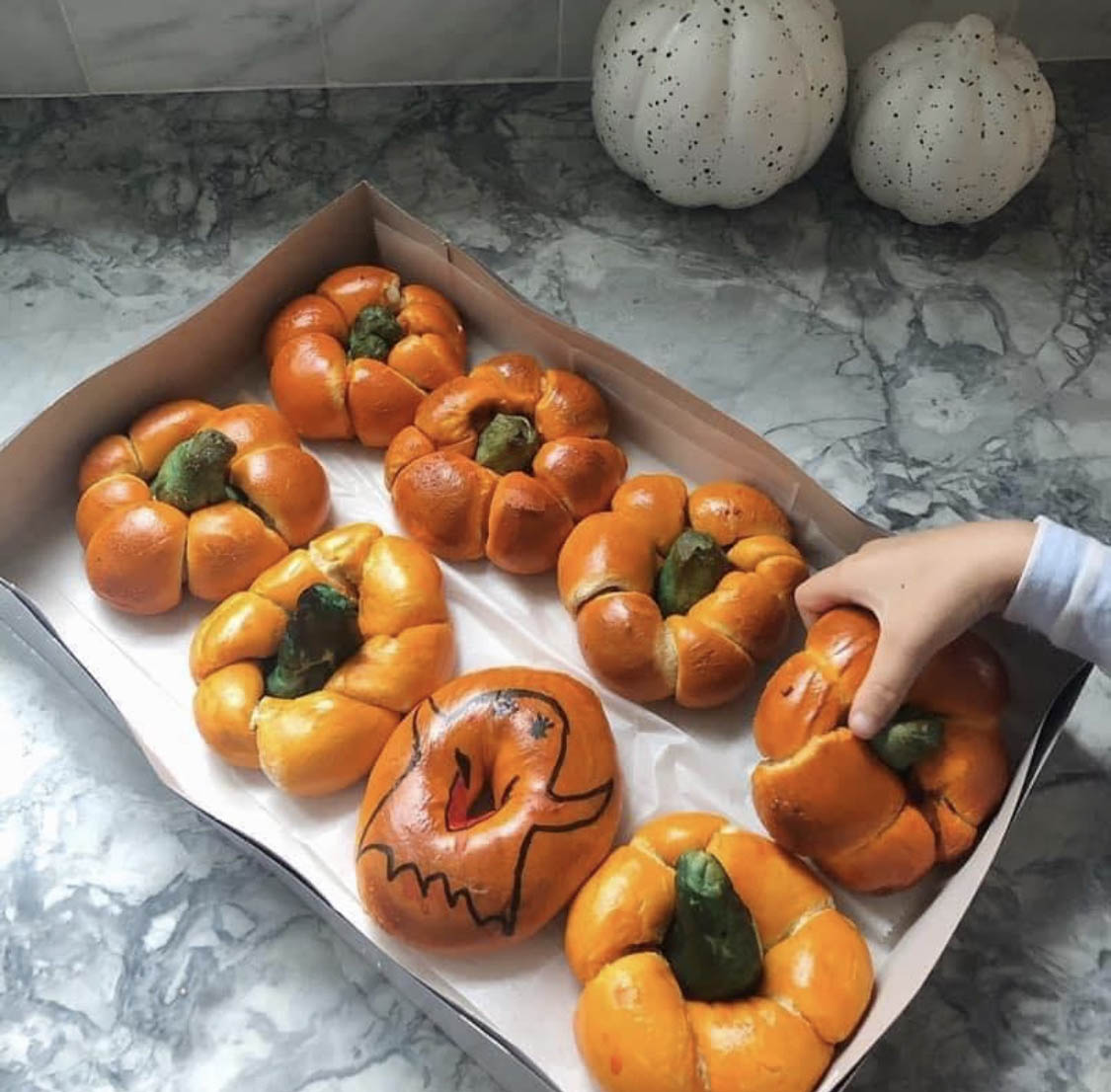 Pumpkin-Shaped Bagels
Along with the famous dishes like Halloween dessert charcuterie board or platter or the cookies, the pumpkin-shaped bagels have a prominent role to play in the celebration. This Halloween -pumpkin spiced and pumpkin shaped bagels are the best Halloween breakfast Idea. The thick pizza sauce with the finely shredded cheese, chopped smoky bacon and cheddar cheese to create a unique flavor. All of the spices used in a Pumpkin shaped spiced bagel seasoning are applied to the pumpkin bagels.