Bobby's Bagel Cafe is known for its variety of delicious bagels, but along with this, we also offer a wide variety of bakery items. We make a bakery in-house using the finest ingredients available. We have a large selection of freshly baked bakery like cupcakes, muffins, cinnamon rolls, different flavors of danishes, whoopie pie, croissants, and custom-made cookies to celebrate any special occasion. We also offer gluten-free treats like gluten-free cookies, gluten-free iced sugar cookies, gluten-free cupcakes, gluten-free muffins, etc., for those who have dietary restrictions, and it's not only healthy, it's delicious too! Our bakery items are made with the finest ingredients and delicious flavor combinations. Indeed, we have a full range of delicious baked items to satisfy your taste buds. We are the best place to go for all your bakery needs.
Whether you need to celebrate any special occasion or to look for a place to have breakfast or Lunch, The Bobby's Bagel Café awaits you! We offer amazing cupcakes, delicious cookies, assorted hazelnut surprise, double chocolate, whoopie pies, muffins, Danish, Cinnamon rolls, croissants, freshly baked bagels, and much more! Our items are prepared with the freshest ingredients, and always have a variety of delicious flavors to choose from so you can be sure that you are getting the best! Stop by soon to relax and unwind in an atmosphere of sweet smells and homemade treats!
We feature a full-service breakfast & lunch menu with additional specials daily. From cupcake bouquet to gluten-free cookies to cinnamon rolls, we have them all to satisfy any taste buds!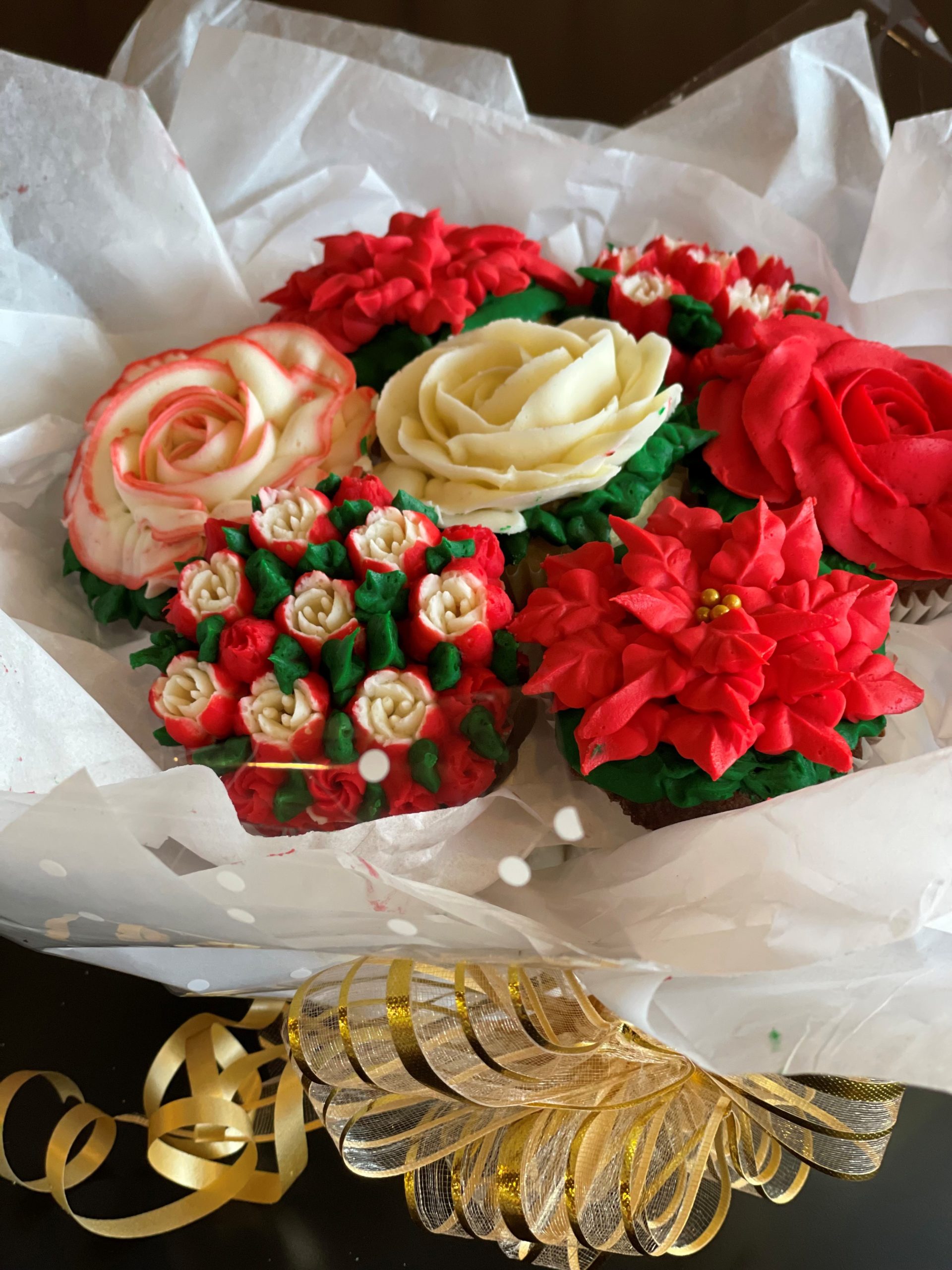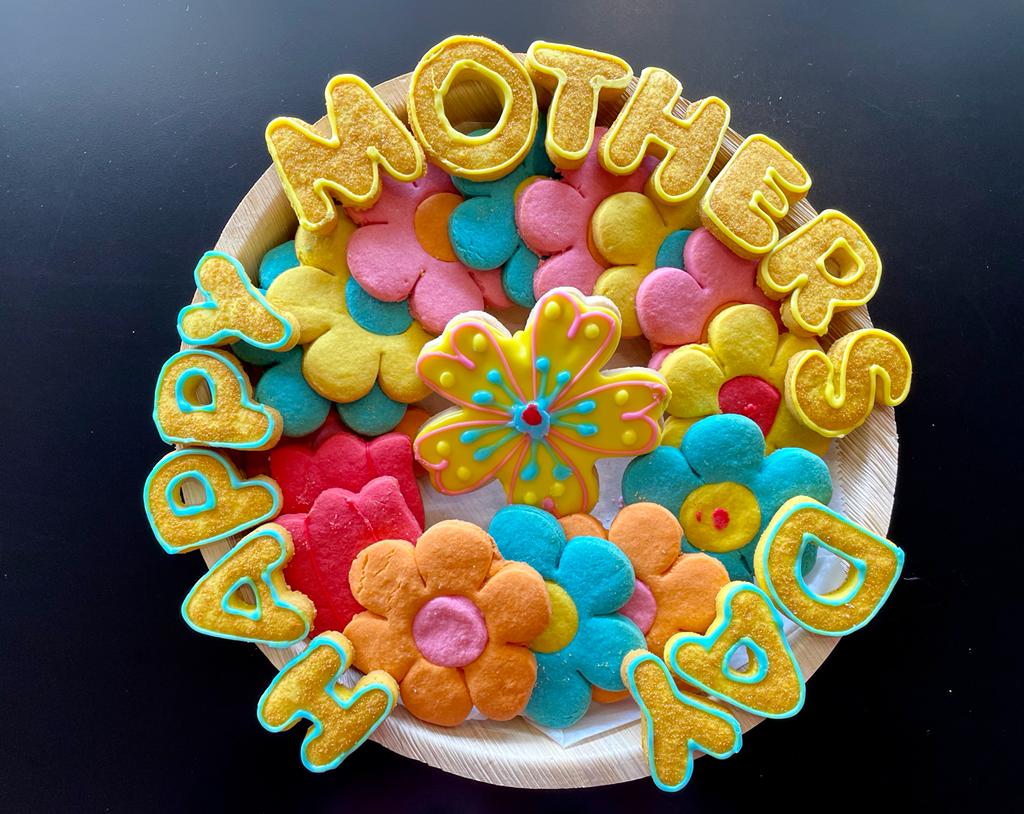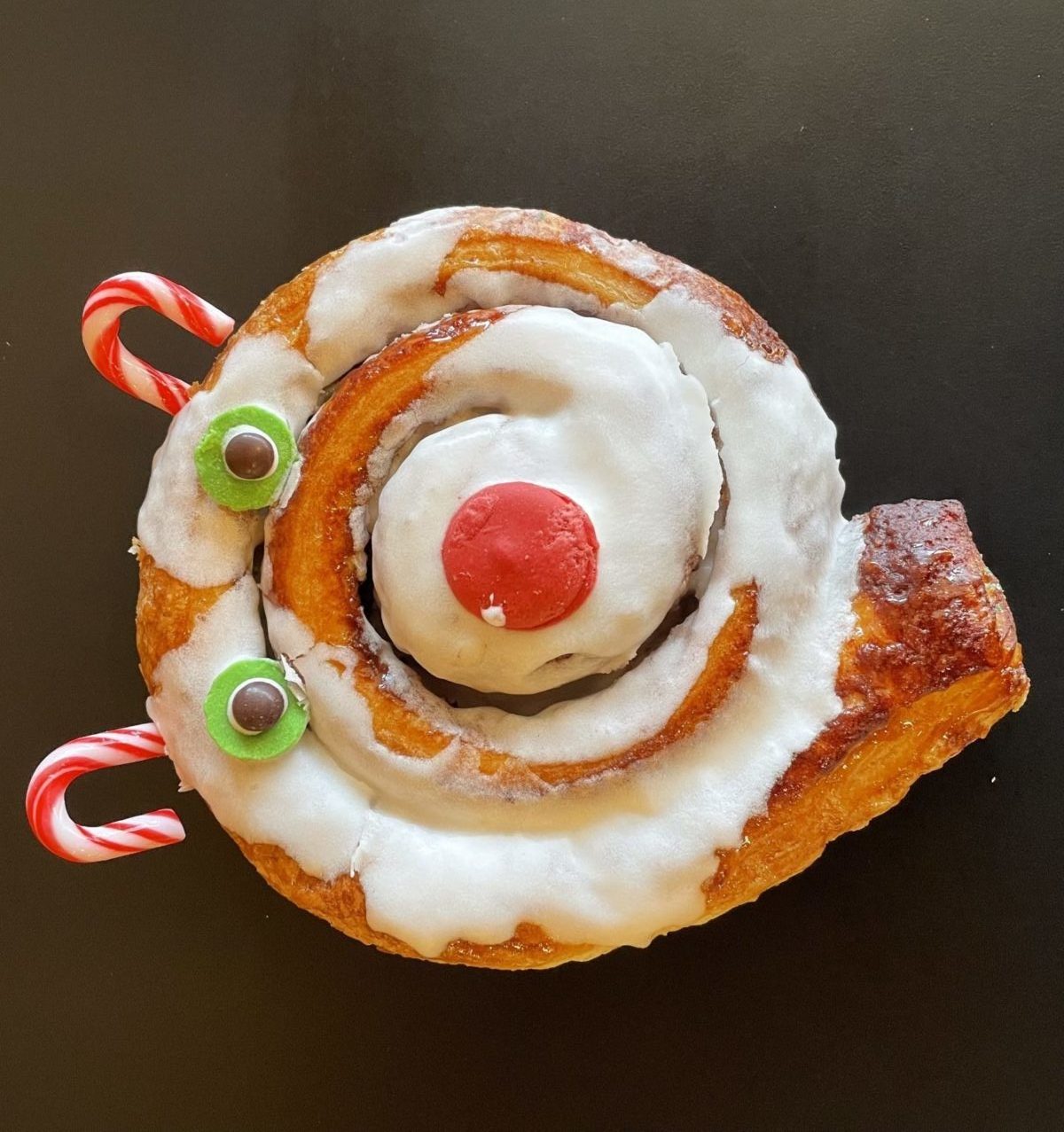 Cookies are the most delicious treats ever! They're sinfully delectable, and they're great as snacks or post-dinner desserts. They are also very popular among birthday parties, corporate events, and holiday celebrations.
At Bobby's Bagel Café, we think that pure and simple is the best way to go. Natural flavors, high-quality ingredients, delightful textures, and slight sweetness are emphasized in our delicacies. We offer different shapes and flavors of cookies according to various occasions like Baby shower cookies, Birthday cookies, Valentine's Day cookies, Easter cookies, Anniversary cookies, St. Patrick's Day cookies, Halloween cookies, Christmas cookies, Sugar cookies, Iced Sugar cookies, gluten free cookies, New Year cookies, and more. All of our cookies are baked fresh daily.
We have an assortment of cookies for every occasion, and we are sure that you will find a cookie that will be perfect for you! We are happy to customize the cookie flavors and shapes to suit your taste and occasion. Checkout Our Cookies Gallery For A Creative and Customized Cookie Selection! Our cookies are prepared from scratch and nicely packaged. 
It doesn't matter if it's summer, spring, winter, or fall. Our Cookies Are Available Year-Round and are welcomed by both kids and adults. We are also happy to accommodate special dietary needs. If you are looking for a gluten-free, sugar-free cookies we have them too!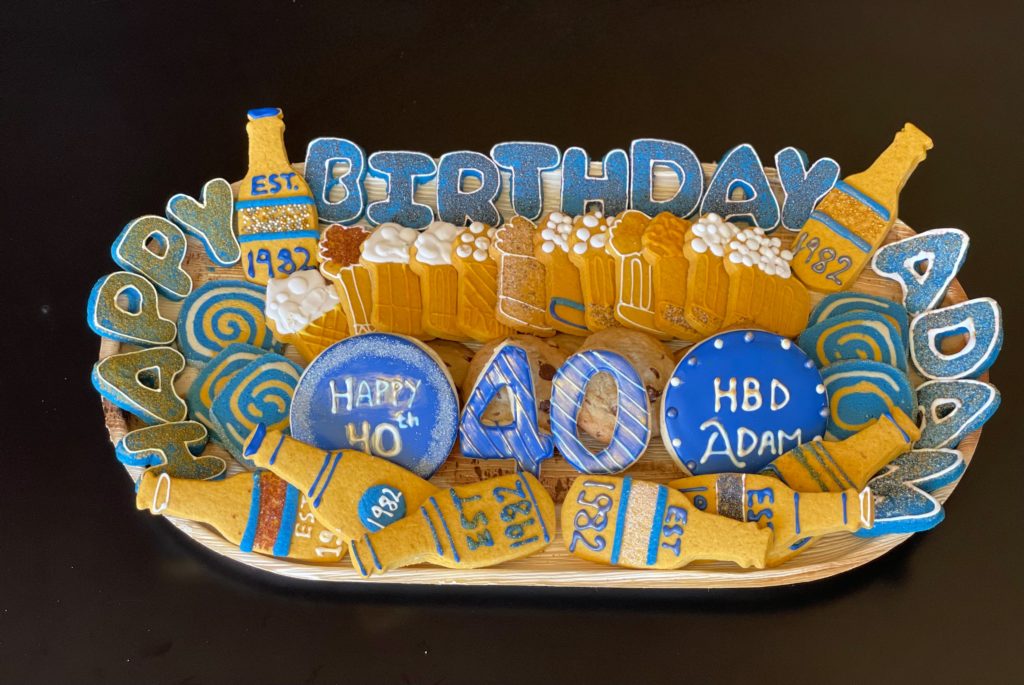 Check Out All Of The Different Varieties Of Cookies We Have Available Throughout The Year!
Want to share our cookies with your friends and family? You're in luck! Bobby's Bagel Café also offers catering and online delivery services in Northern Virginia to ensure that your next event is delicious. We offer catering for birthday parties, corporate events, weddings, holiday parties, and more! We have different variety of cookies that can be customized to your liking. We are also happy to cater your next event with our bakery services. For people who have dietary restrictions, we have a variety of gluten-free and sugar-free cookies available.
Gluten-free products are becoming increasingly popular. In addition to people with Celiac disease or a gluten intolerance, there are others who simply want to avoid gluten, and bobby's bagel cafe is catering to this group.  We've created some amazing gluten-free cookiies without any gluten and have many delicious flavors to choose from.
2. Iced gluten free sugar cookies
Iced gluten free sugar cookies are a fantastic treat to eat, when you're craving something sweet. For those with a gluten intolerance, these cookies are the perfect treat and they're a lovely gift to give someone. They're soft, chewy, and moist. We use only the best ingredients to create these delicious treats.
Cupcakes are a sweet treat that are perfect for birthdays, anniversaries, or any other special occasion. We offer a variety of cupcakes for every occasion, and they are all made with the freshest ingredients. They're fluffy, moist, and full of flavor!
We  also offer cupcakes in a creative way like cupcake bouquet. We take a bunch of cupcakes and place them in a box with a variety of toppings, and we'll arrange them in a way that makes them look like a bouquet. We'll wrap them in cellophane and tie them with a ribbon, and you can take them home as a gift. Undeniably, they make a wonderful present!
If you're looking for a cupcake that's a little different and healthy, we have a variety of gluten-free cupcakes. They're made with a variety of gluten-free flours, and we use only the freshest ingredients to ensure that they're delicious. 
We also have a variety of cupcakes that are sugar free. They're made with a variety of natural sweeteners, and they're perfect for anyone who is on a diet or just wants to enjoy a sweet treat without all the calories.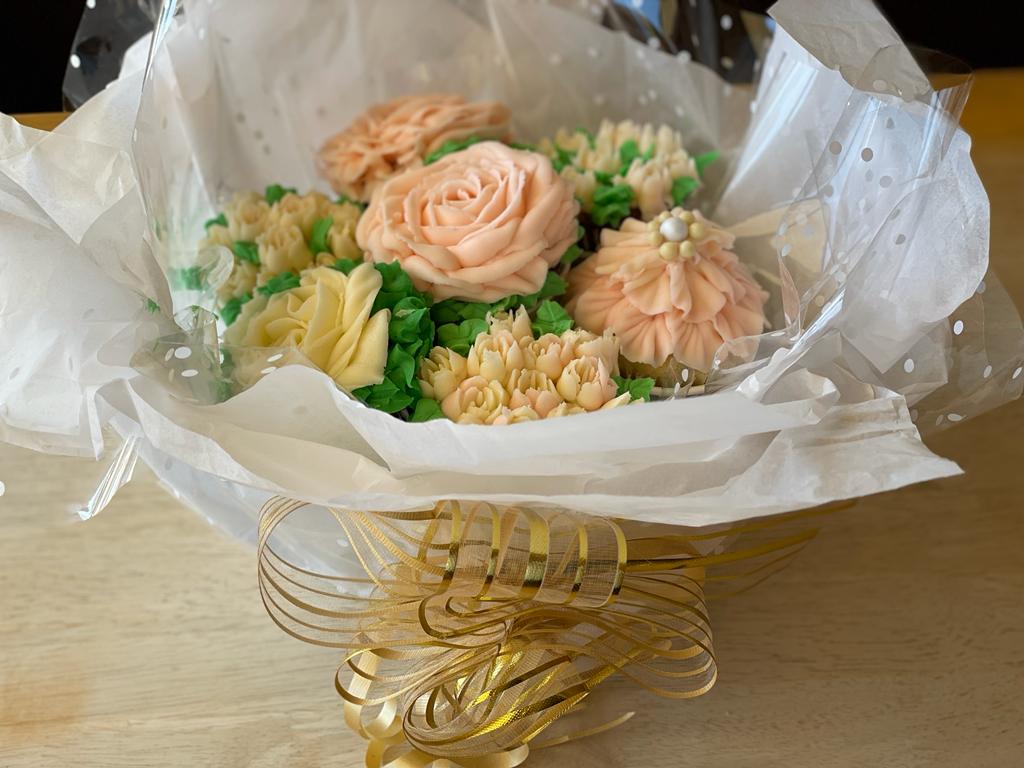 Muffins are a favorite sweet treat among children and adults. For a special occasion, they're a great way to celebrate, and they're also a great way to enjoy breakfast or lunch on the go. We have a variety of flavours of muffins that are perfect for any occasion, and are both healthy and delicious like blueberry muffin, chocolate muffin, chocolate chip muffin, cranberry muffin, banana nut muffin, coffee cake muffin and much more . No matter what you're looking for, we have the perfect muffin for you that are sure to please.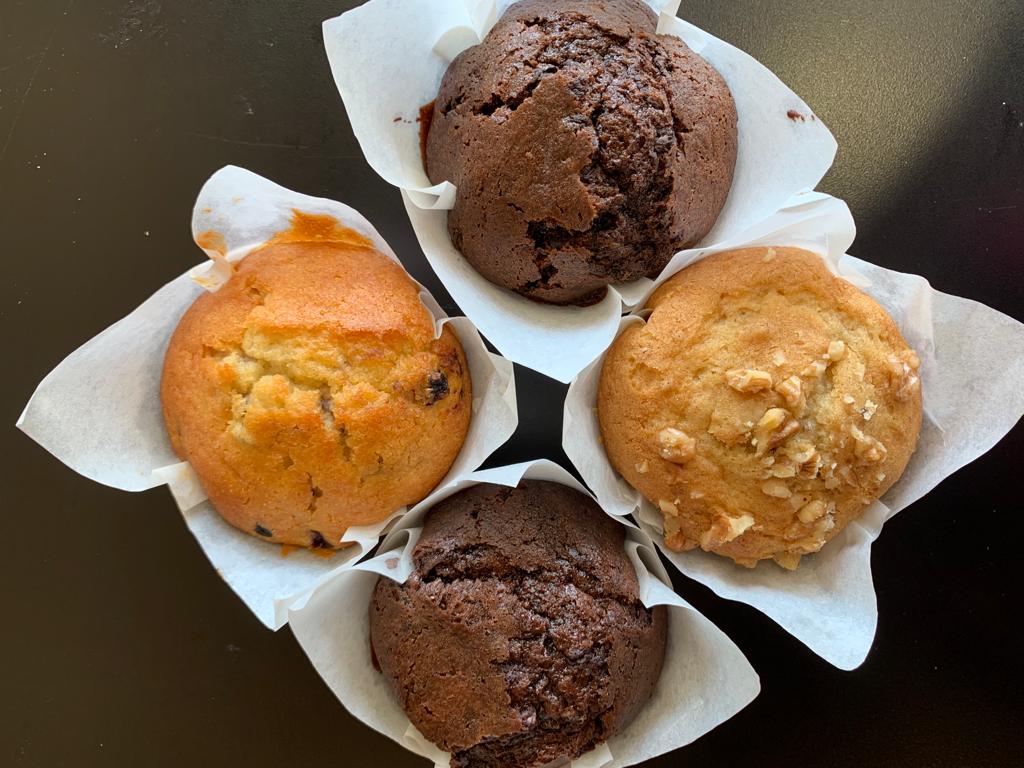 Whoopie pies are a popular treat in the United States. They are a favorite of many people and are often sold in convenience stores. Whoopie pies are delicious and fun to eat.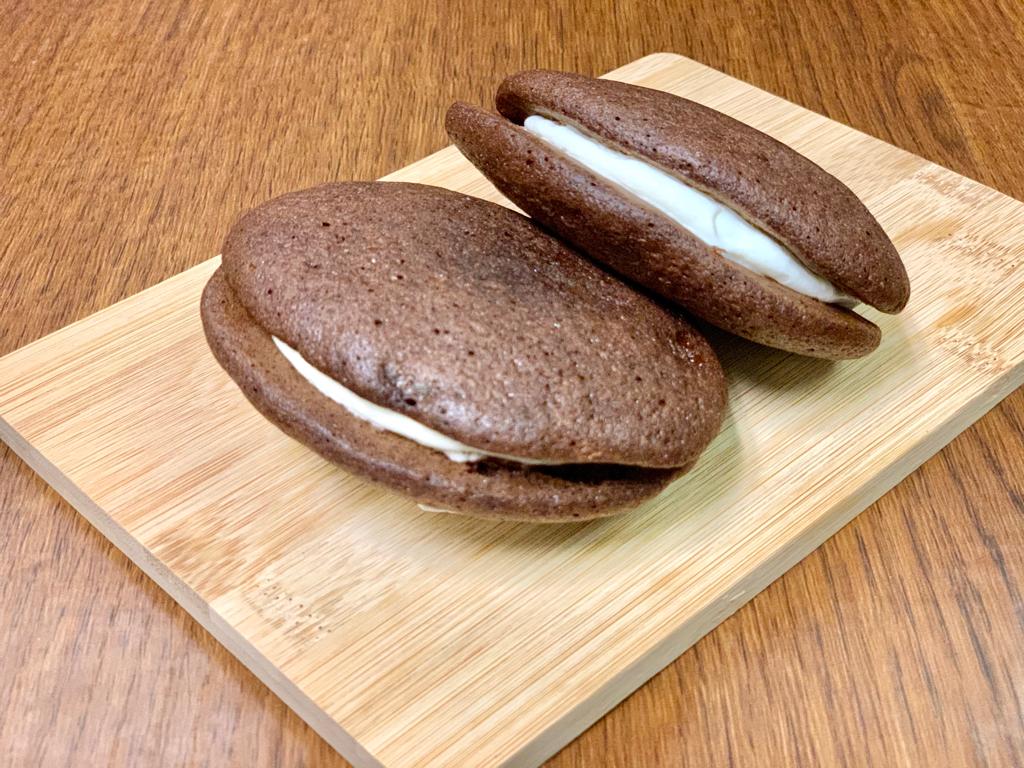 Danish is a traditional Danish pastry that is made with a sweet dough that is rolled out, filled with a sweet jam or cream, and then rolled up. We offer our own unique twist on this classic by using natural and fresh ingredients and cream to fill the dough. Our Danish are the perfect size, the perfect sweetness, and the perfect amount of cream to satisfy any sweet tooth! We offer a wide variety of Danish like Cheese Danish, Almond Danish, Cherry Danish and more!
Cinnamon rolls are a traditional breakfast food that are great for breakfast or any other time of the day. Compared to other types of rolls, cinnamon rolls are soft and chewy, and they are often served with butter and sugar. They are typically served warm, but can also be served cold. We offer a variety of flavors, including plain, cinnamon, sugar, and more.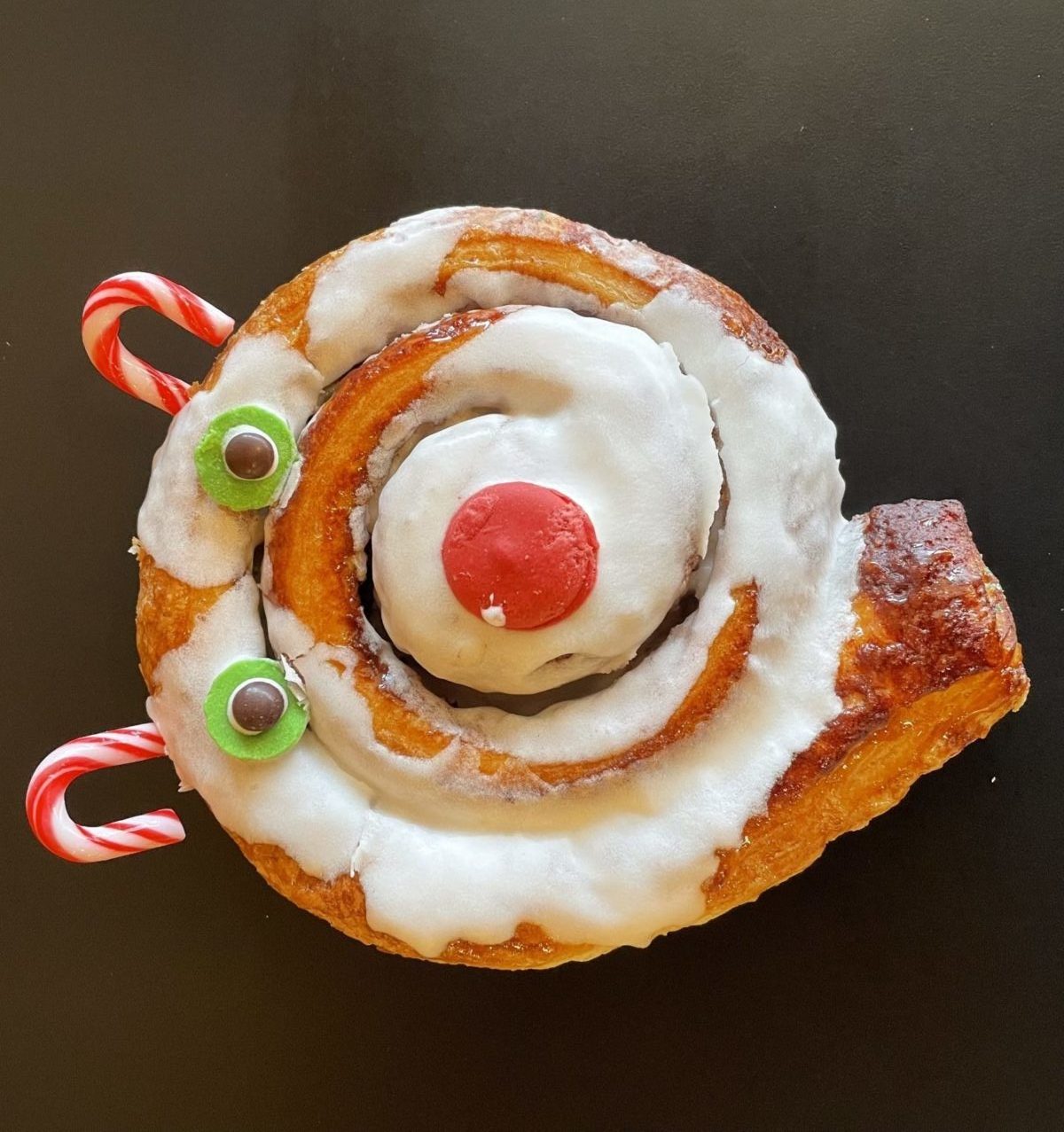 Bobby's Bagel Café offers a wide selection of items for breakfast and lunch in Reston, Herndon, Oakton, Chantilly, Vienna and other nearby areas, but each item has one thing in common – deliciousness.  All of our items are baked fresh daily. For a taste of our amazing creations, visit our café or contact us for online delivery.