Easter is a joyous occasion. It's a day when all unite to enjoy the advent of the festive season.
It's also a perfect occasion to indulge in your favorite dishes. However, if you're looking for something a little different, you'll love the Easter foods that Bobby's Bagel Cafe offers. They're going to be the perfect food for Easter. We make them from scratch and prepare them in various flavors.
The bagels that we serve are handcrafted with love and the perfect size for the Easter holiday. They're about the size of a large egg, perfect for those who want to enjoy a delicious bagel for breakfast or lunch. Kids would love to have their breakfast on a rainbow egg shaped bagel with a rainbow creamcheese. You can even get them in various flavors, including the classic plain bagel, Alpha bagels, gluten-free bagels, and some more creative goodies.
Easter is a great occasion to present a gift basket. This year, an Easter basket is a beautiful gift to offer someone. They're filled with some of your favorite treats, like the rainbow bagels and rainbow egg shaped bagels with rainbow creamcheese. We have other fun Easter treats, like our famous egg shaped cookies, easter cookies, gluten-free iced cookies, Easter charcuterie board, gluten-free DIY cookie kit, gluten- free meringue cookies and other goodies. 
Another Easter perfect activity for enjoying with your family and friends is the Easter DIY cookie kit. These cookies are indeed a great idea to get the whole family engaged. Bobby's Bagel Cafe has a great selection of different cookies that are perfect for Easter. After that, you can all enjoy the DIY cookies together.
Our DIY cookies are prepared from scratch and nicely packaged. It makes no difference whether it is summer, spring, winter, or fall. Our Cookies Are Available Year-Round and are welcomed by both kids and adults. We make the cookies in various flavors and a variety of different shapes, including egg shaped iced sugar cookies. We'll love decorating the cookies with all the colors and designs according to other occasions.
Gluten-free cookies are also available at Bobby's Bagel Cafe. We have many gluten-free cookies that you can enjoy with your family and friends. You can get gluten-free cookies if you have gluten sensitivity. We will prepare them in various flavors and a variety of different shapes.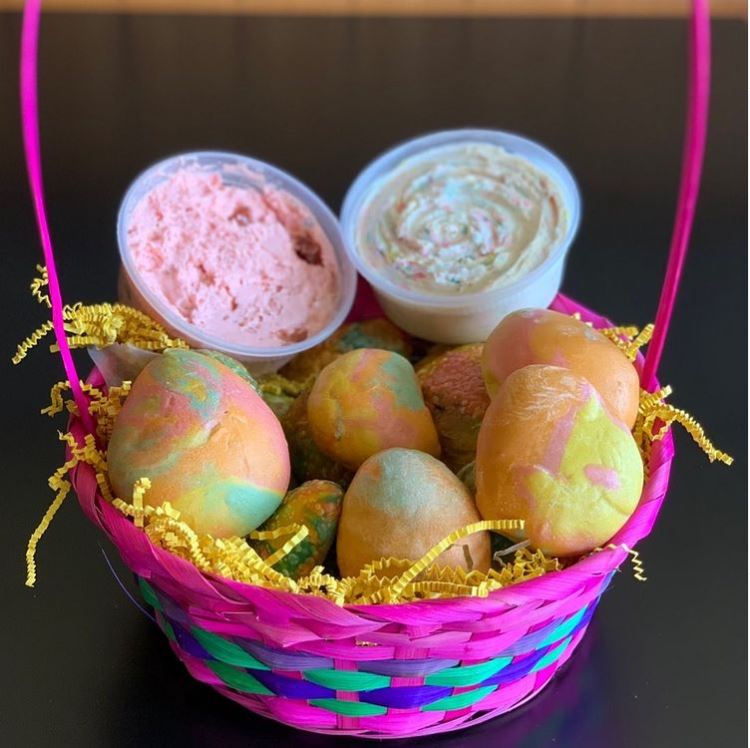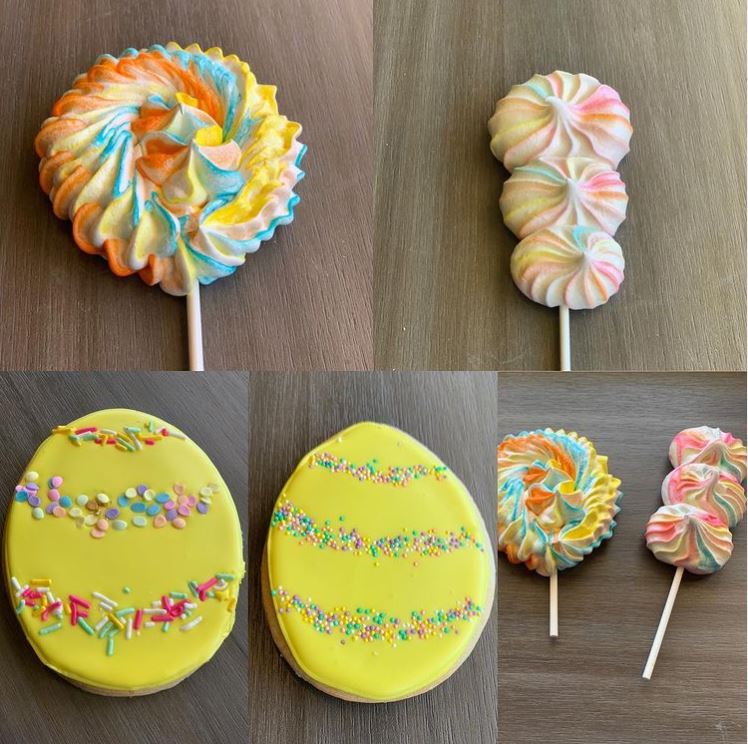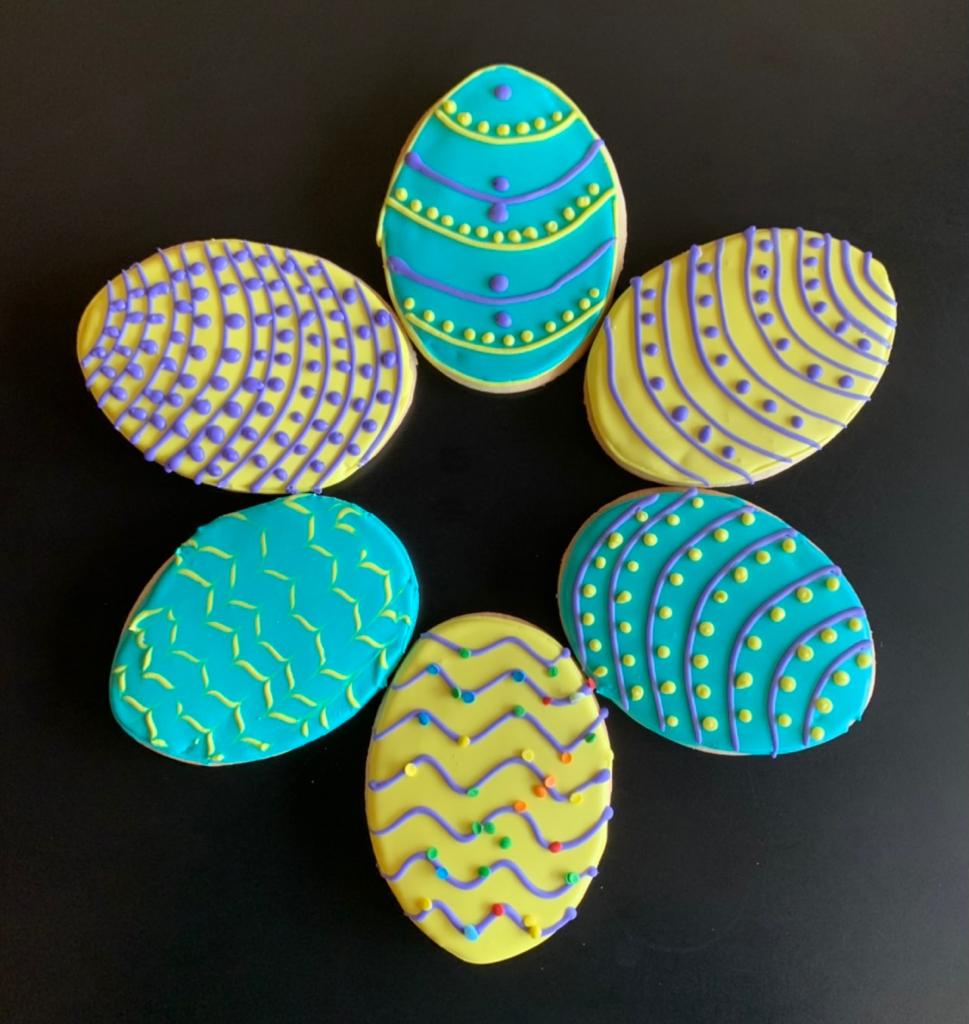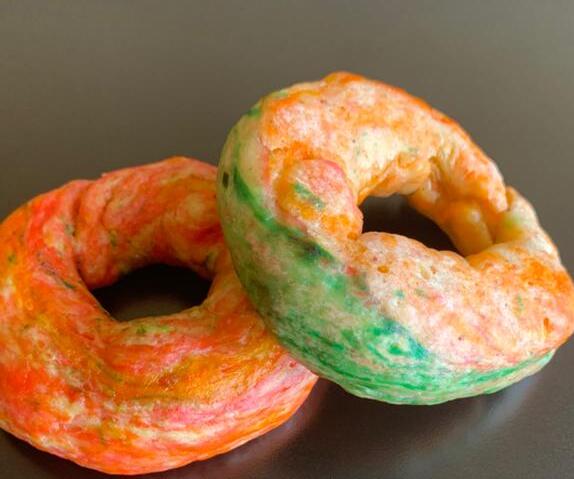 If you're looking for a Gluten-free tasty bagels that is a little bit different then you would love our rainbow gluten-free bagels, that we offer during Easter time. We make them with various pastels colors, strawberry cream cheese, and some rainbow sprinkles. You're surely going to love the taste of our rainbow bagels. They're going to be the perfect food for Easter. We also offer gluten-free rainbow bagels throughout the year on special orders.
If you're looking for a fun Easter treat for the kids, then the breakable chocolate heart, breakable easter chick , breakable chocolate bunny will be a perfect choice. It's a delightful Easter treat that will leave joy on everyone's face. It's a delicious surprise that's sure to make the kids happy.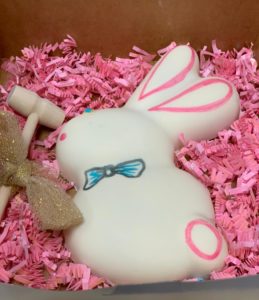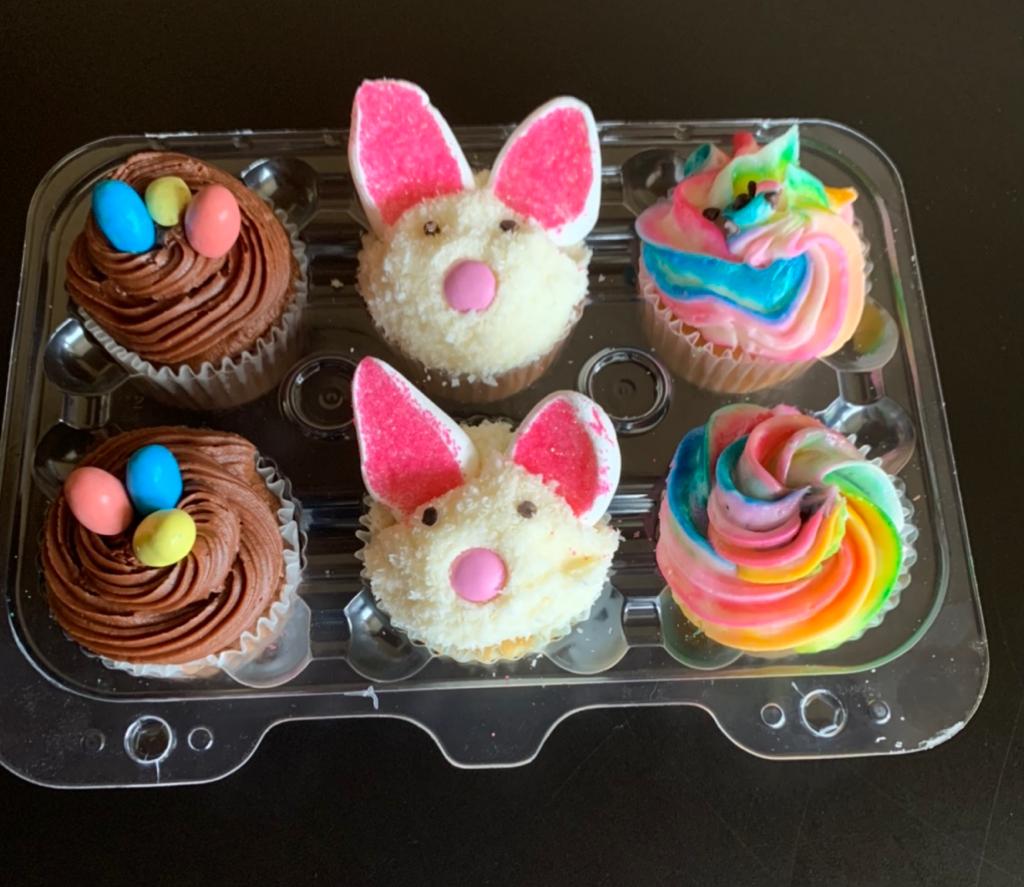 For those who love the floral smell of spring and wants to get the full vibes of easter, you're going to love this delicious floral Easter cupcake, bunny shaped cupcake, easter egg chocolate cupcake, rainbow cupcake that Bobby's Bagel Cafe offers.  We specially made these for you to celebrate Easter. It's a delightful cupcake that's perfect for any occasion. You can order this cupcakes, and it's going to make an excellent gift for your friends and family. We also offer gluten-free cupcakes.
There are many other delicious treats that you can enjoy at Bobby's Bagel Cafe. You're going to adore all of our delightful Easter delights. We're going to make the treats as unique as you are. One of the main reasons we're here is to make sure that we provide you with the best food and service. We will make every effort to become a participant in your Easter festivities.
Our service is distinctive, including that we follow all COVID guidelines and norms. We also provide home delivery services while complying with all COVID regulations. We'll try to brighten up your quarantine festivities because we provide contactless delivery!