Charcuterie boards are a fun way to present food at a family brunch. Instead of everyone going to build their bagels, a serving board with all the options is much more fun. The Charcuterie Board is a well-known appetizer that comes in various flavors and can be customized. It's great for any celebration and extremely enjoyable during picnics.
We offer delicious, fresh, and diversified charcuterie boards at Bobby's Bagel Café, in addition to amazing bagels. We're always on the lookout for unique charcuterie board ideas. We are proud to offer our signature and customized charcuterie boards for every occasion like a baby shower charcuterie board, Easter charcuterie board, Christmas Charcuterie board, Girls night out charcuterie board, Birthday party Charcuterie board, Thanksgiving Charcuterie board, and many more. We have a wide variety of meats, cheeses, and spreads that can be combined with bagels, vegetables, and fruits to create the perfect board.
We also offer gluten-free charcuterie boards. We use the same quality meats and cheeses that you would find on our regular charcuterie boards. Our gluten-free charcuterie boards are a perfect choice for those with gluten intolerance or who are health-conscious. We also have a full selection of fresh salads, cookies, and desserts charcuterie boards.
We have a fresh and delicious menu that offers everything you need for your next brunch or lunch. Our charcuterie bouquet is an ode to the seasons. This bouquet is made with different types of cheese and cured meats. To make it even more special and  fancy we convert the meat into flowers, trim some of the cheese pieces into hearts, and add in a few skewers laden with olives and grapes. The bouquet is then finished by adding vegetable flowers to the spaces and wrapping the base in clingfilm. Plus, gifting it to a certain person will make it even more meaningful.
They are a perfect gift for any occasion like Mother's Day, birthdays, anniversaries, corporate parties, graduation parties and weddings. Moreover, they can be used to create a lovely and unique appetizer for a special occasion.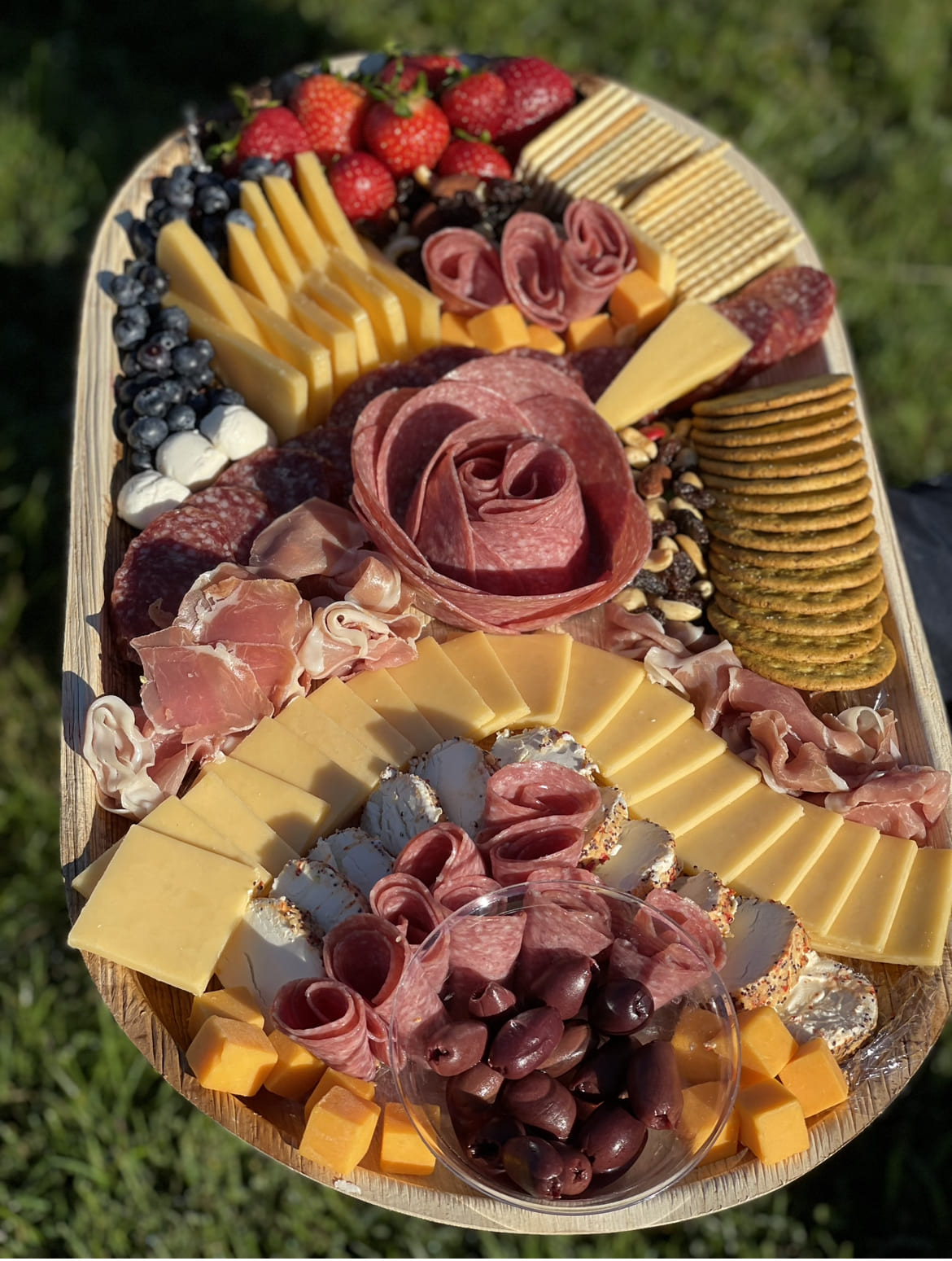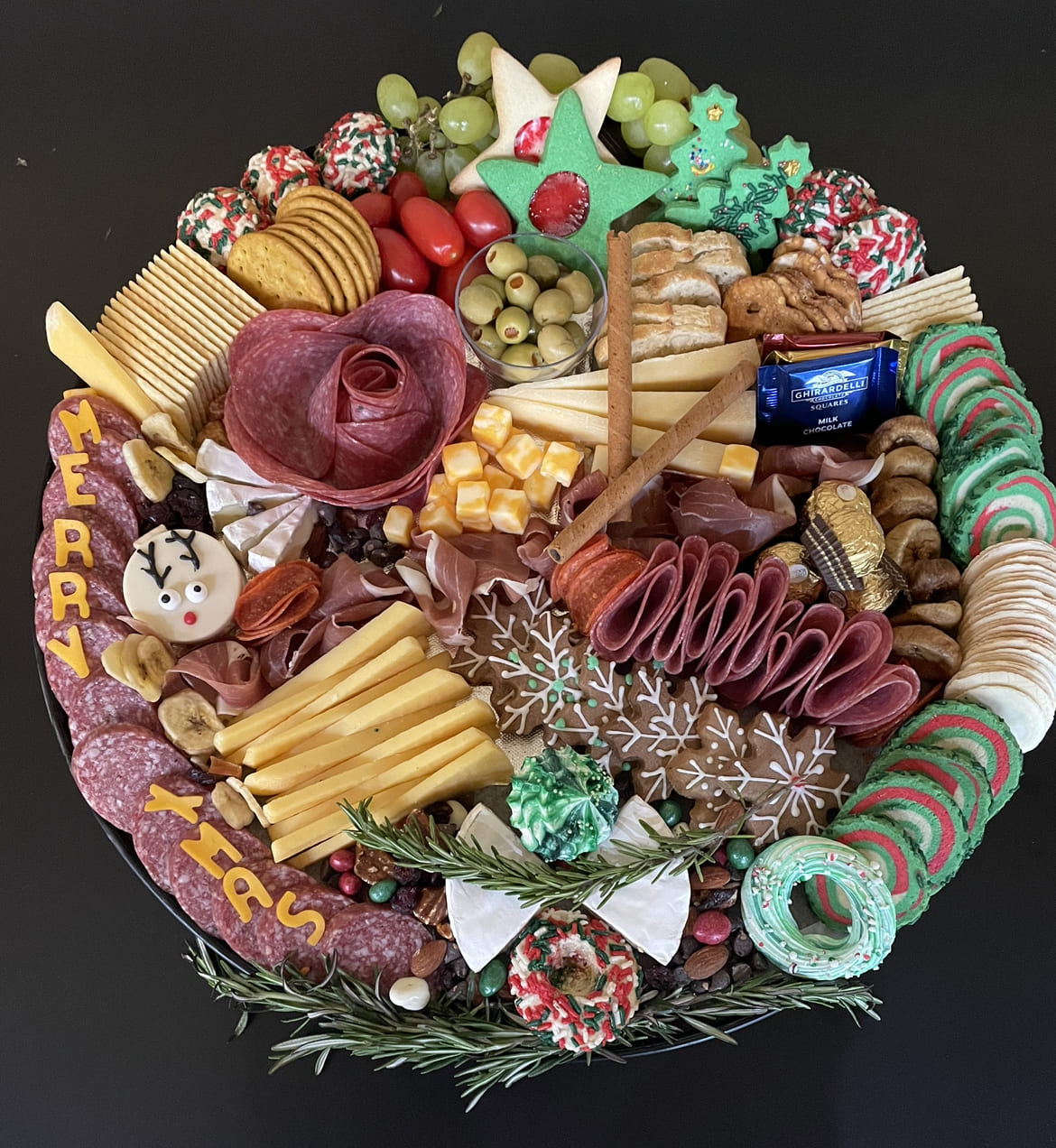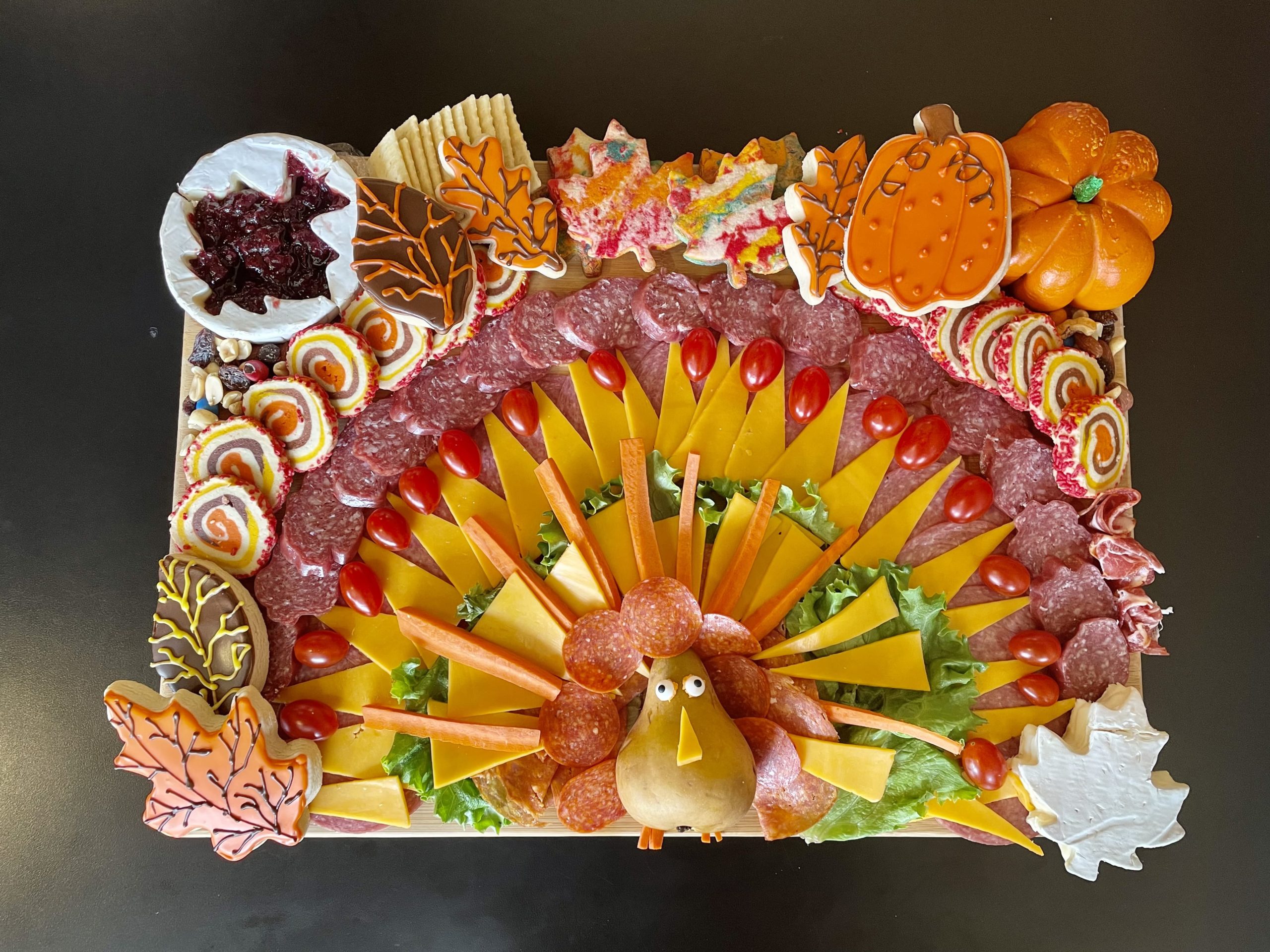 A brunch board with bagels and lox is a great way to commence the weekend. Bagels & Lox  is a breakfast or lunch meal that's loaded with all the delightful items! The choices are unlimited with different types of cream cheese and a variety of flavors! It's a great meal or appetizer for daytime parties, birthdays, or whether you're organizing Sunday brunch, as it's loaded with vegetables, cold-smoked salmon, cream cheese, and soft bagels. The greatest part about this dish is that there are no hard and fast restrictions, and it can be created for any size gathering.
On our Bagel & Lox board, we usually include the following elements. The most essential feature of the board is the Lox and bagels. Sesame seed and plain bagels are popular choices. Everything bagels are also fantastic. We offer a wide variety of cream cheese flavors including plain cream cheese, scallion cream cheese, veggie cream cheese, salmon cream cheese being the most popular choices. Lox, capers, and a vegetable are excellent. Lemons- sliced or wedged, Sliced cucumbers, red onion, sliced tomatoes, and sliced radishes, Fresh herbs, particularly dill, but also fresh basil and thyme, are preferred.
This variation provides a wide range of options for topping your bagel. On our bagel and lox board, there's something for everyone's tastes.
These bagels and lox boards are also perfect for any special occasion or a formal lunch with the family. It's best to eat the fresh flavors initially in the morning or mid-afternoon. It's a unique gift idea for baby showers, wedding showers, birthday parties, family get-togethers, Mother's Day, Christmas Day, or Easter.
The Coolest Version of Charcuterie We've Seen This Year Is "Cupcuterie" and "Jarcuterie"
You won't have to wait for an occasion to break out the shared appetiser tray; now you can have a little glass jarcuterie anytime you want, and you won't have to struggle for the tastiest portions.
The coolest and latest trend in gatherings is a Jarcuterie. All of your favourite components from a typical charcuterie board are precisely presented in a little glass jar . You can have your pick of cured meats, cheeses, and condiments, and you can easily share the delicacies with friends and family. The best part is that you can have a Jarcuterie at any time, any place. The Jarcuterie is the perfect party food for your next dinner party, wedding, birthday, or even a get together with your family.
This is another appetiser concept is more than just a trend! Individual charcuterie boards are served in attractive cups. Everyone is permitted to bring their cheese and meat appetiser home. Cupcuterie, or charcuterie in a cup, is perfect for parties, community gatherings, and even food gifts. It all you crave in charcuterie boards is now available in one disposable cups. In the past, charcuterie boards have been limited to expensive, high-end cuts of meat. Cupcuterie changes all that. It allows you to create a charcuterie board that is not only affordable, but also delicious and elegant.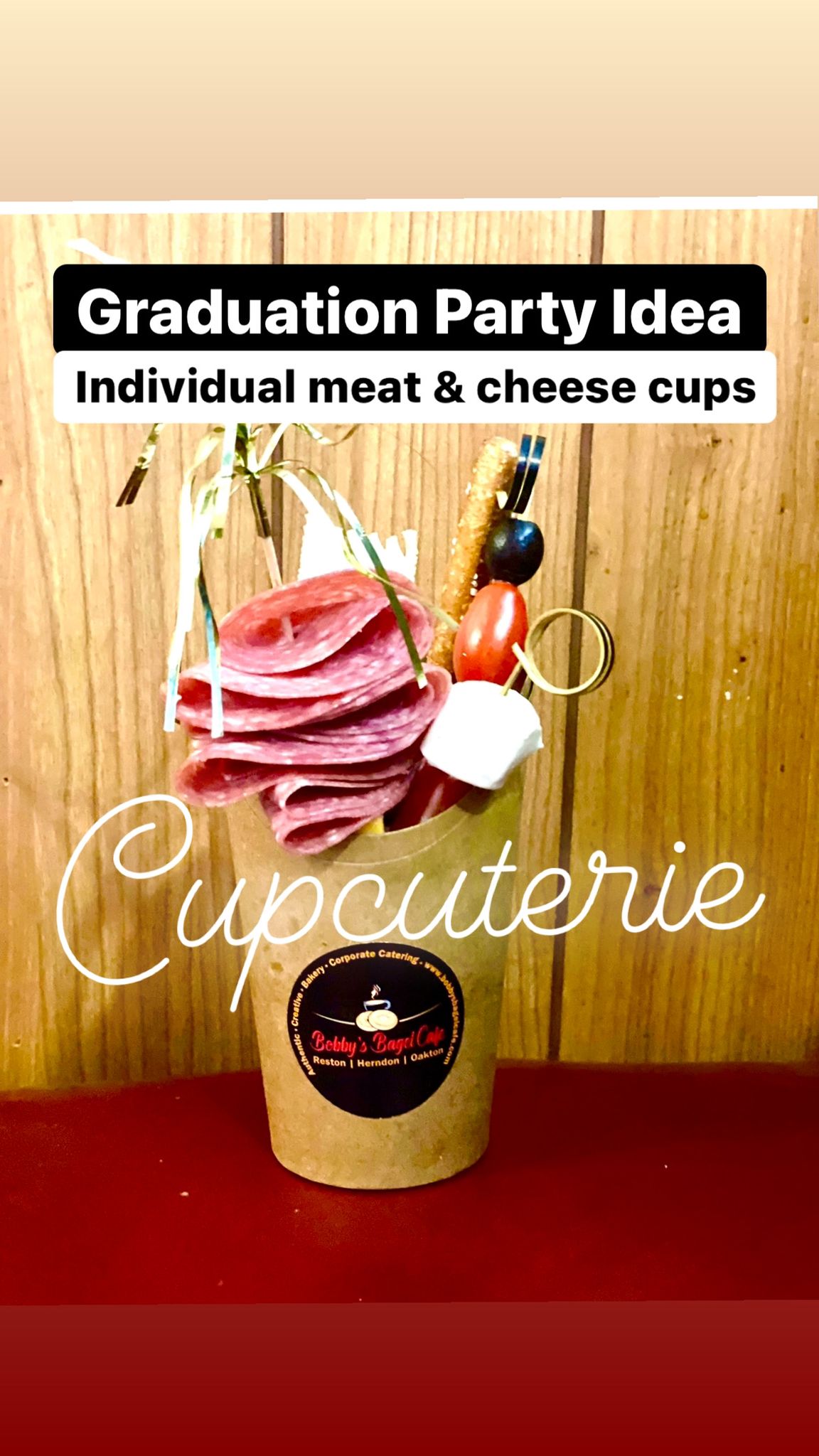 Our  boards are made-to-order, so we request at least 72 hours of notice. We also offer Gluten-free and vegan options. We also provide customized disposable packages and lox boards. To provide a distinctive experience, we are dedicated to providing our consumers with the greatest and freshest ingredients. Our charcuterie boards are perfect for any occasion, and we look forward to helping you create the ideal board. Please send us an email for customized charcuterie board prices. Contactless Delivery available.