Allow us to cater your upcoming event.
We offer both simple catering packages and extensive customized planning.
Catering can be a wonderful way to make your event memorable and fun. Bobby's Bagels cafe's catering offers wonderful meals for any event & social gatherings. Our catering menu is vast, and you will surely find a delicious menu item that you'll love. Doesn't matter if it's for a corporate meeting, a picnic party, a baby shower celebration, a wedding party, a work conference, or a family event we provide catering services for every occasion. Our catering service might well be described in these few words: speedy, handcrafted, and delicious.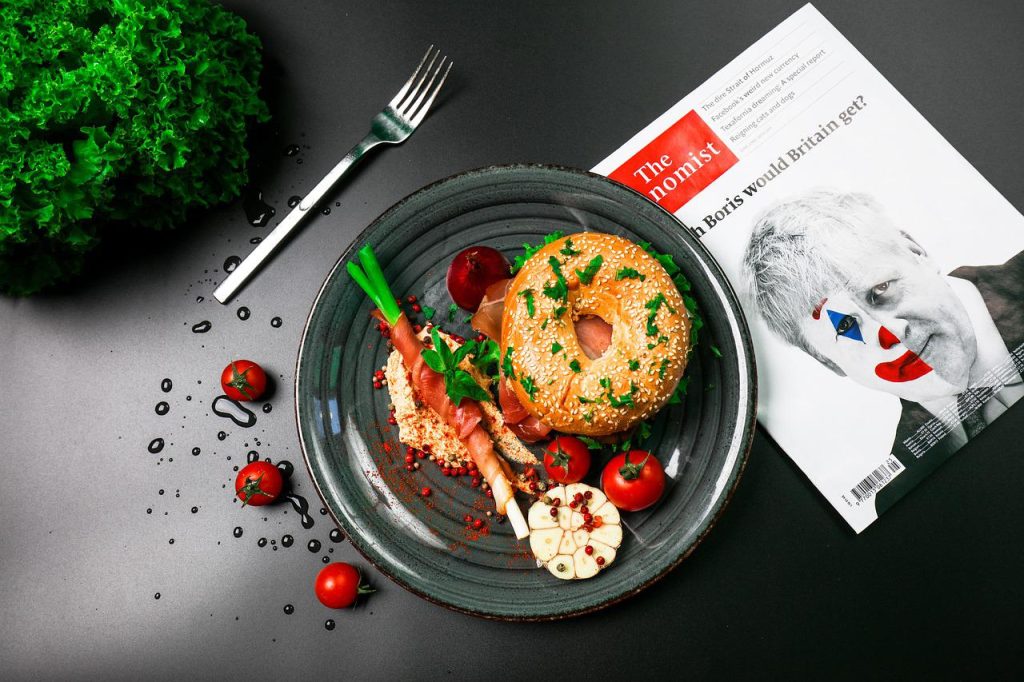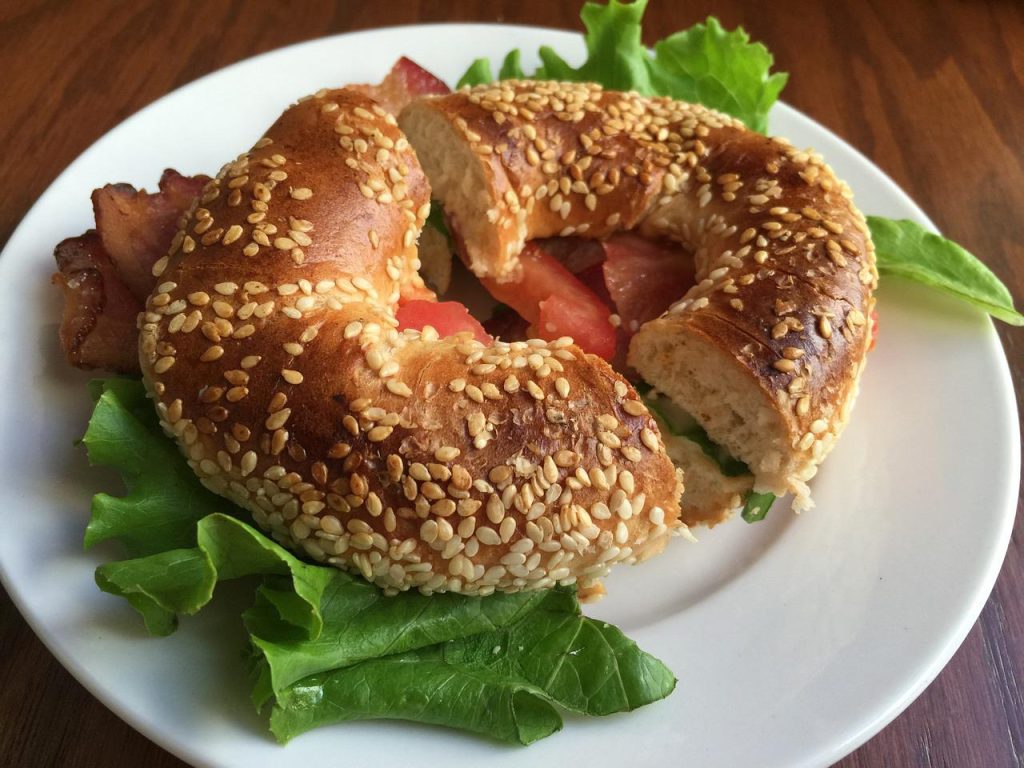 We Integrates, a virtual meeting breakfast & lunchtime options, may help you make the most out of your upcoming virtual gathering.
For online meetings and gatherings, Bobby's bagel café is your mealtime destination, offering tasty individually wrapped breakfast and lunch in Reston, Hendon, Vienna  other nearby areas to all your guests. Our team of professionals is available to assist you with your meals and catering needs. Allow us make things easy for you, whether it would be for an on-site, online, or at meeting. Explain us something regarding your event and we'll assist you in planning it. and make it your own as per your requirements
MEETINGS DURING THE BREAKFAST HOUR
With options like bagels and spreads, eggs and bacon, and healthier starters like veggies, vegans & gluten free options and your next event of breakfast in Vienna, Chantilly, Reston or other nearby areas will be a hit. Our breakfast menu is designed to offer a healthy start to your day.
Bobby's Bagel Cafe At work, picnic or schools & universities
We'll deliver our specialties to you and your entire team, individually wrapped and labelled, even if you're at work or school.
Our famous  selections, boxed lunches, boxed breakfast, salads, bagels and many more items  provide excellent food for group discussions or during scheduled meetings, whether you're a professor or supervisor. We offer fresh food to schools among all types, from primary schools to university campuses.
For nearby schools, we provide a lower delivery fee. Choose the days of the week and hours that are most suitable for you, and your orders will be delivered at the time period and location that you specify. We also deliver on weekends.
Going back to workplace entails reuniting with your coworkers and enjoying wonderful meals once more.  Bobby's Bagels cafe is a great way to greet staff back to the office and express them that you appreciate. Employees can order colourful salads, robust soups, and delectable sandwiches, which will be delivered to your selected time slot and location, individually wrapped and labelled.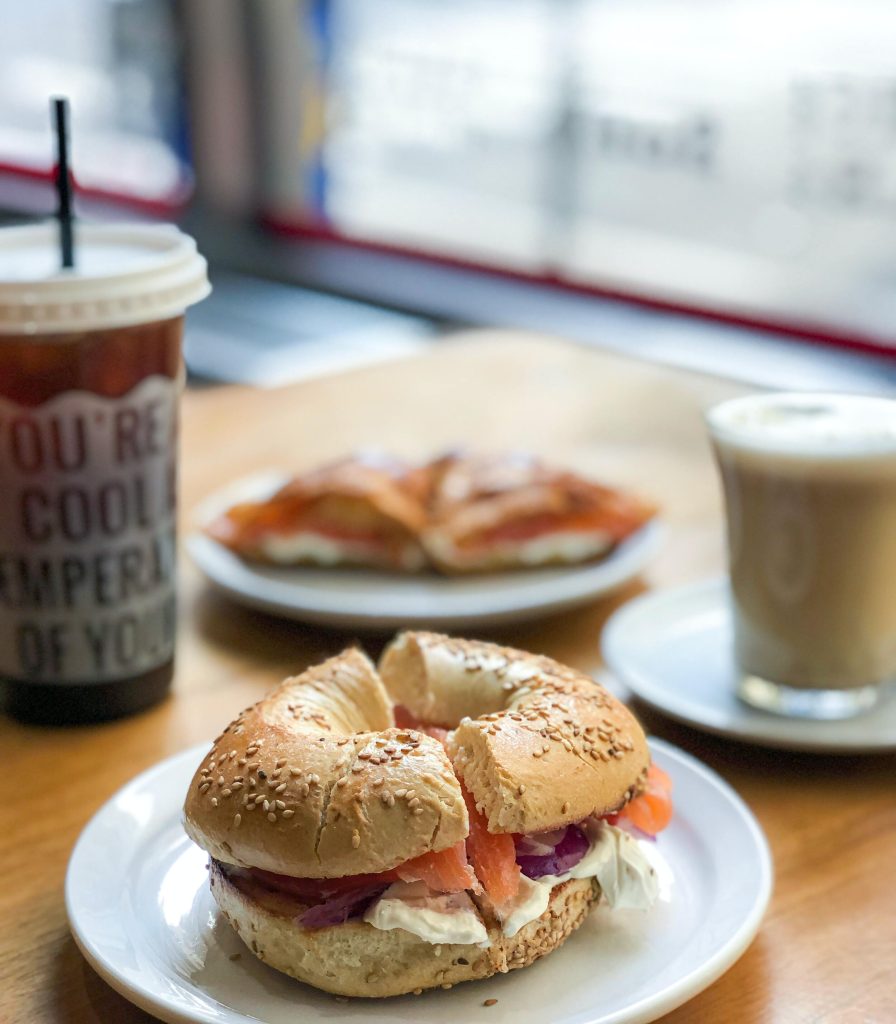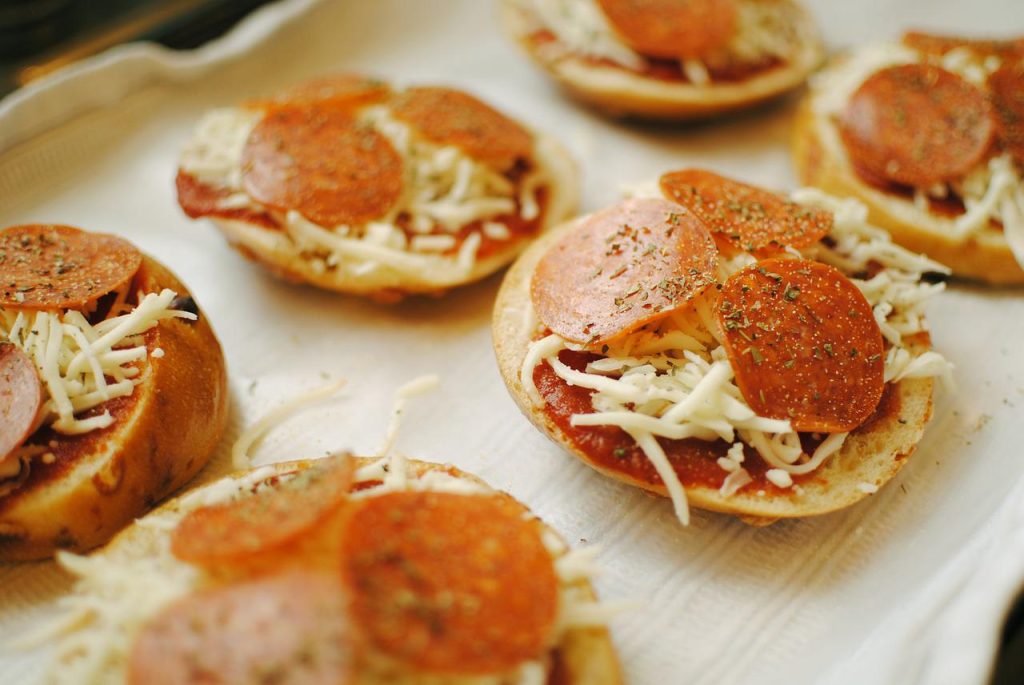 Do you require to place an order for a huge gathering?
Our catering crew provides personalised offerings from beginning to end.  Our catering professionals are ready to assist you plan and arrange your upcoming  event, regardless the size of the group or event, the occasion, or the schedule. We also have menus and solutions for large group events (of 20 or more people), whether they are held on-site at your office, virtually, or locally.
Menu options for any occasion, big or small.
You can select among a range of varieties and renowned packages or personalise each item to suit your requirements, whether it's personalized boxed breakfasts or lunches for a few individuals or a several hundred individuals gathering remotely.
Our catering menu includes all your favorite items such as:  wide range of bagels which includes gluten-free bagels, customized alpha bagels, rainbow bagels, pumpkin shaped bagels with a topping of rainbow cream cheese etc., charcuterie board, cupcuterie, jarcuterie, bagel & lox board, iced sugar cookies, cupcakes and many more. We are also offering  different types of platters like cookies platter, breakfast platter, lunch sandwich platter, bakery platter and many other.
Whether you choose a sandwich or an entire platter we will cater to your every need. We offer platters in wide range of options like cheese platters , lunch sandwich platters, breakfast platter, wrap platter, dessert platter, cookies platter, bagel and cream cheese platter, classic deli platter and much more.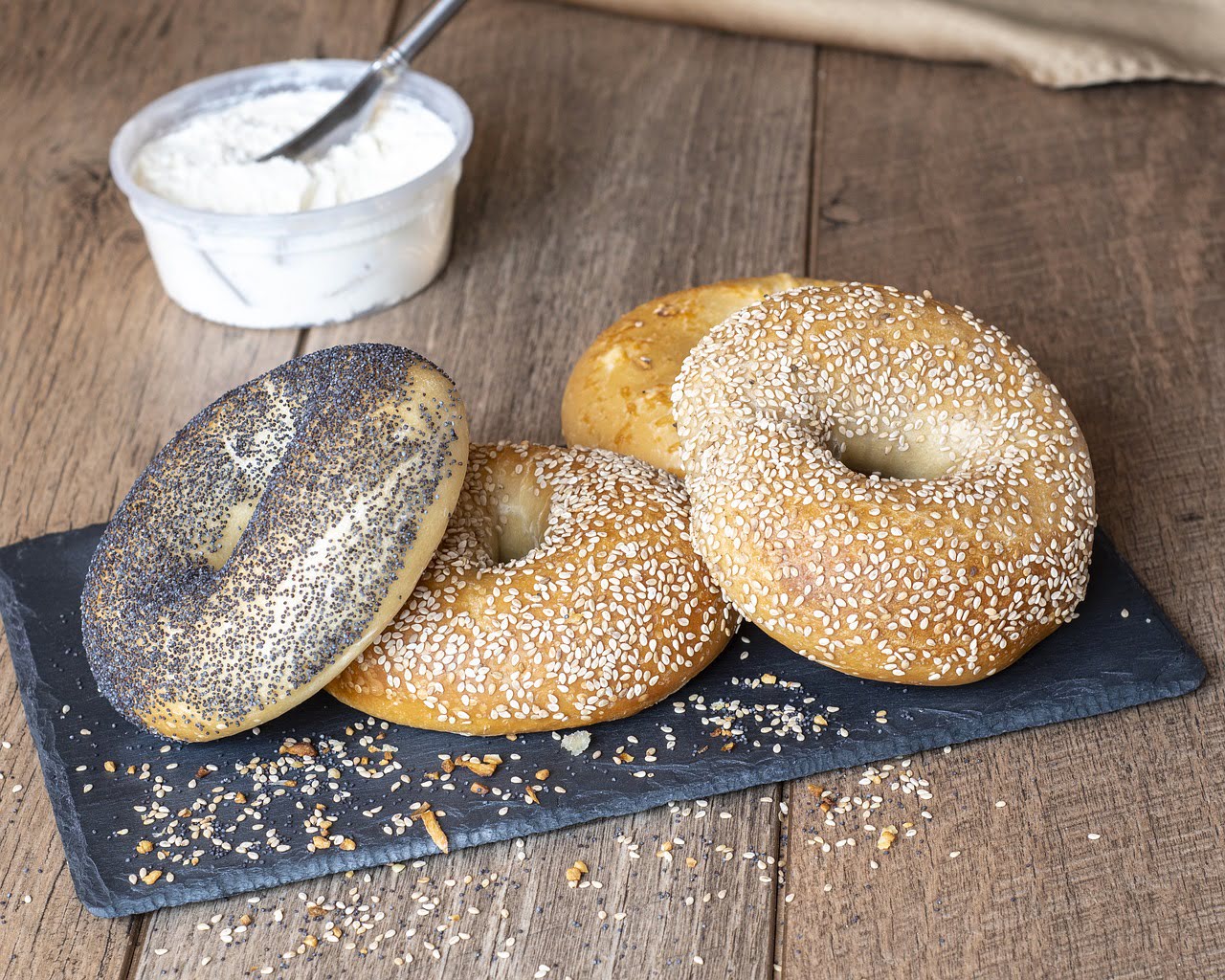 All of our delectable platters are made-to-order, and we can even customize menus according to different occasions & your needs and preferences. We guarantee timely deliveries and installation. For corporate meetings, we also have delicious packaged lunches. 
Offering your employees a convenient and simple method to stay healthy and nourished. Boxed lunches and breakfast can be put up rapidly and effortlessly, making them ideal for meetings and hectic working days either your staff eats on the move or you want to eliminate buffet-style meals.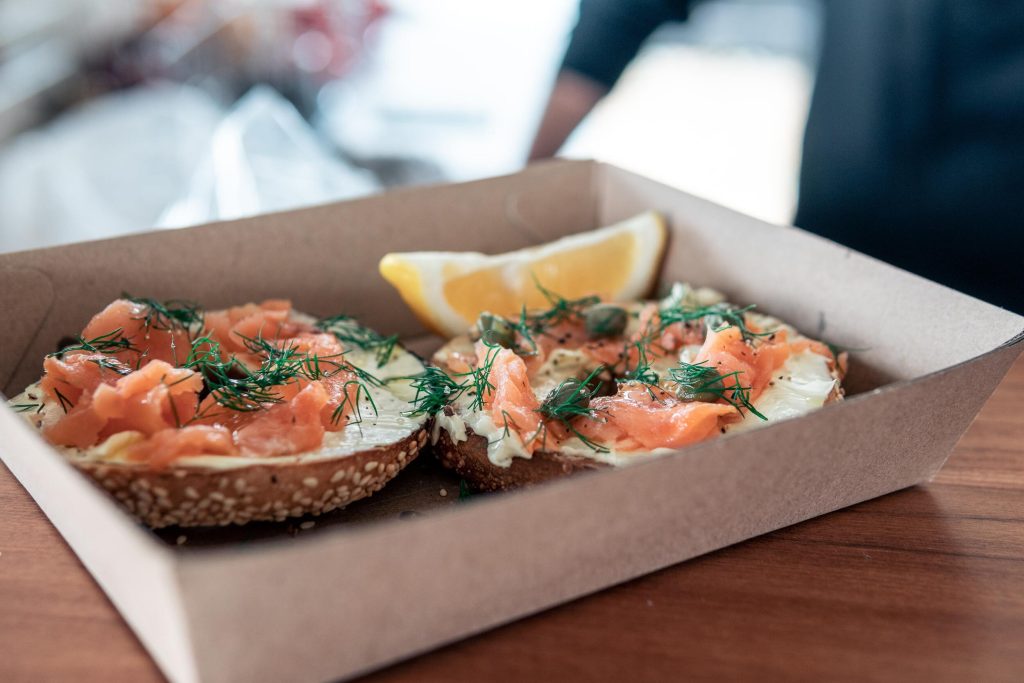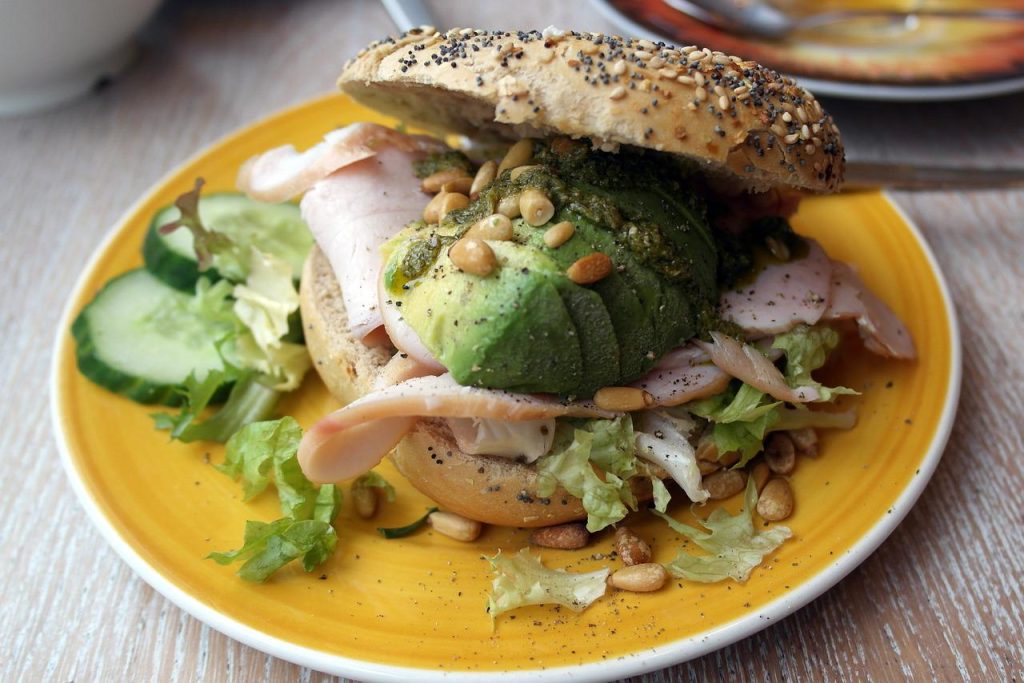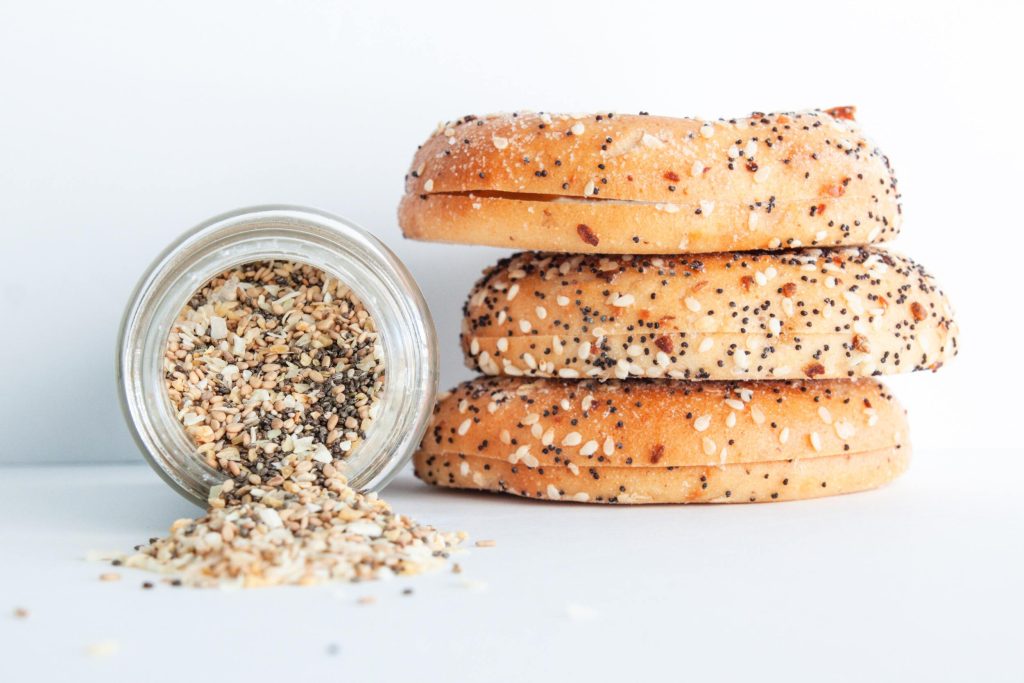 Ordering for a variety of dietary requirements
We believes that meals should be excellent and be prepared according to your preferences. Even if you're serving a number of vegans, protein lovers, gluten-free eaters, or all of the above, we've got something for everyone.
All our services ensure Covid conscious catering practices, So not to worry about the safety, as we have the options of delivering individually wrapped items too. 
Fresh-baked Newyork style Bagels, Classic Deli Sandwiches, Insanely delicious Salads, and Fresh-baked Sweets, will be a hit with your guests. And we'll make everything from scratch and send it to you in time for your special occasion.
Enjoy nicely wrapped meals with no-contact delivery in Reston, Herndon, Oakton, Vienna, Chantilly and other nearby areas , so you can enjoy a group meal from the convenience of your own home or office.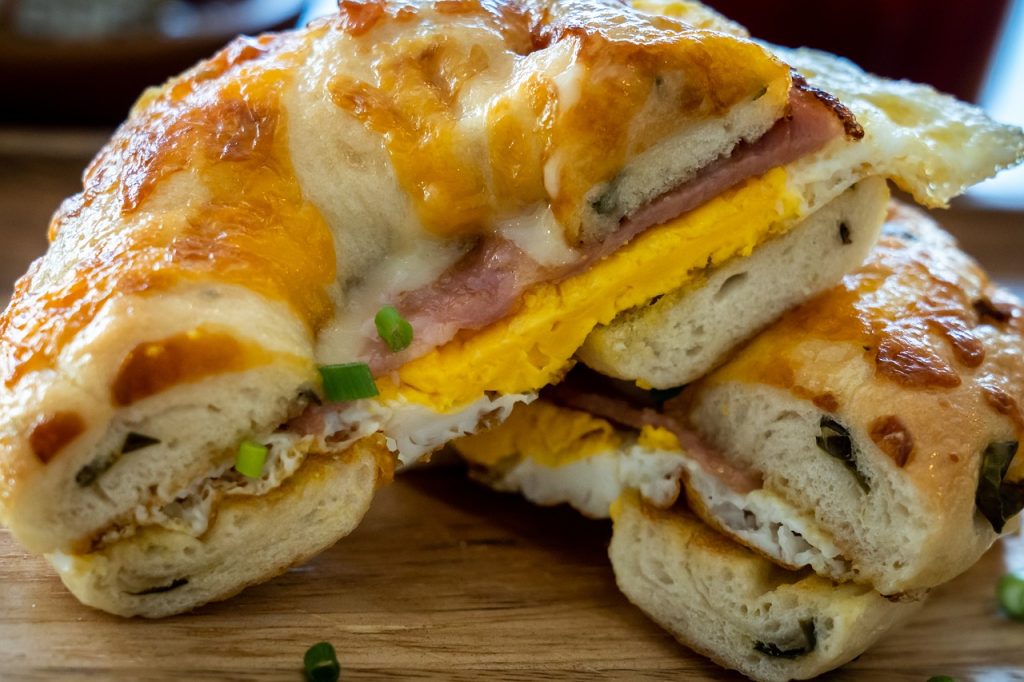 May it be your Office meeting, corporate party, or a lunch meeting, get the leverage of choosing the best from our menu, and enjoy a hassle free delivery at your end. Our team is dedicated to making your event a success. We are confident that our catering will leave you with a positive experience, and our team will be more than happy to serve you.
We are accessible directly through our locations at Oakton, Herndon, and Reston . We are also available through our delivery partner with ezCater, where we even deliver to Vienna, Fairfax, Sterling, Centreville, Chantilly. 
In case you don't find your favorite dish on the ezCater's menu, feel free to connect with us. Order your wholesome gluten free bagels, vegan, and other food items by our wide range of catering options by directly getting in touch with us, now!