Celebrate This Thanksgiving With Fall Themed Bagels & Iced Sugar Cookies
The Fall has again arrived with Thanksgiving this year. And like each year Bobby's Bagel Cafés ready to make the day special with its fall-themed items. From bagels to sugar cookies, we have lots of options to make you feel the awesomeness of the eve. Fall always do not need to be dull as the graceful colors that represent it is always as warm as cheerful. And with our great varieties like colorful pumpkin-shaped bagels, pumpkin cream cheese, fall-colored floral cupcakes, pumpkin-shaped iced sugar cookies, and pumpkin spice bagels, it can never be monotonous. Our In-House bakery has the best ideas to make your celebration merry as well as healthy.

Thanksgiving is a special event when the whole family comes under the same roof to celebrate it. This day, we give thanks and offer sacrifices to pray blessings for the harvest of the upcoming season. The gratefulness we feel is pretty much overwhelming and we do invest emotions in our loved ones. We feel the positivity of sharing and caring. Thus, we learn to love in a better way again. Bobby's Bagels Café is determined to help you plan this Thanksgiving in a joyous way.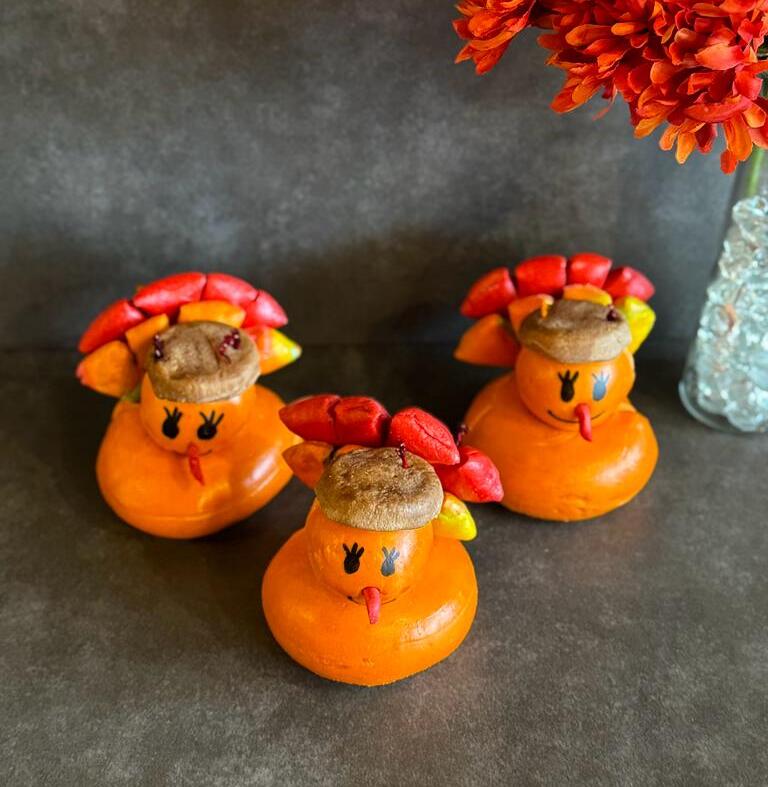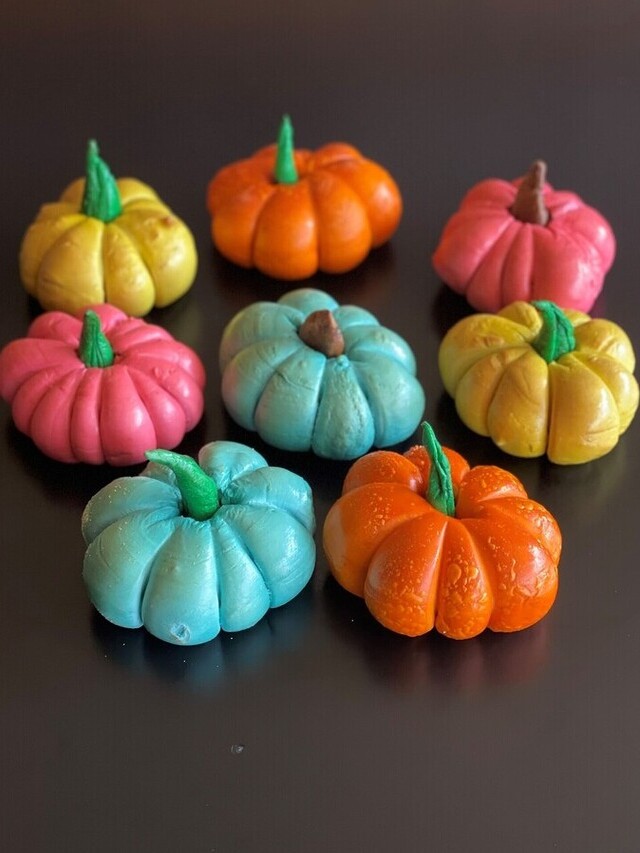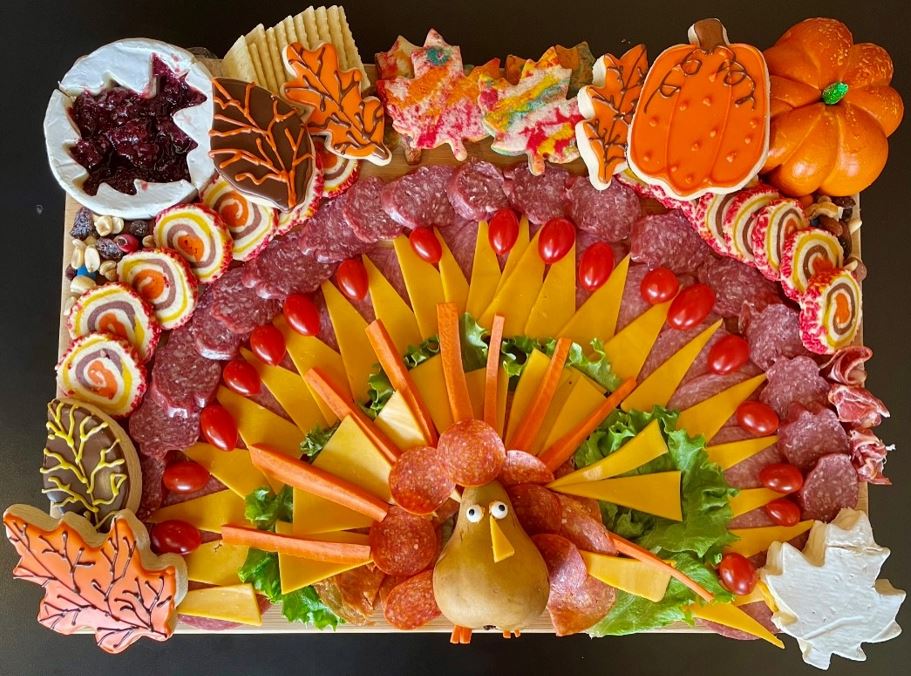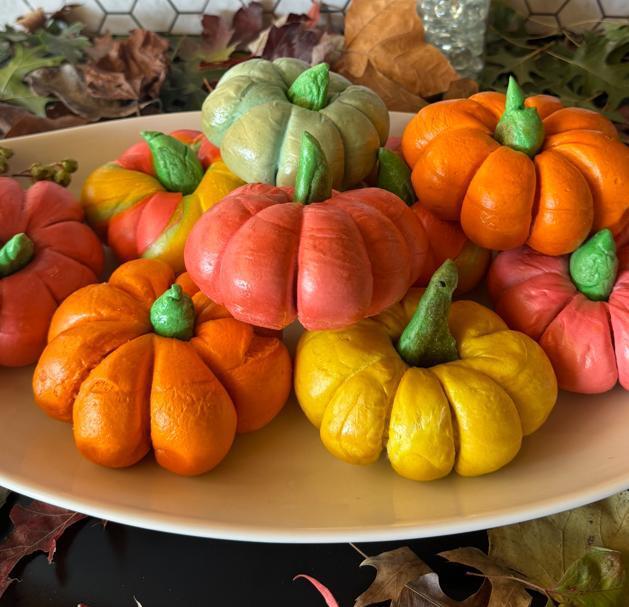 Are You Planning to Decorate The Table with Fall Shaped Food This Thanksgiving?
Gifts are an inseparable part of Thanksgiving. And we all know how boring it will be to get the same old gifts every year. Do you want to gift the family something pretty unique? What about some fall-themed food boxes that can be anyone's favorite! Bobby's Bagel Café has brought you exciting fall-themed gift boxes loaded with super cute, fall-colored bagels and iced sugar cookies. It should be autumn all over the box. Splashed with yellow, orange and brown; these gift boxes will bring smiles to the faces of your sweethearts.
1. Do Not Forget to Leave The Chocolate Behind
Chocolate is the favorite one in any celebration. And more than that, who does not love chocolate! Thanksgiving without chocolates can fall short. We have designed our best seller hot chocolate bombs in a Thanksgiving theme. Not only the colors of those will match the season but also the shapes will. We also offer thanksgiving themed chocolate covered Oreos.
2. What About Some Turkey Shaped Bagels?
Roasted turkey is the must-have dish for Thanksgiving. So, it should not be missed in any chance. And that is why we will also showcase turkey Shaped Bagels in our store this Thanksgiving. The cuteness of these will melt your heart for sure. And it is already pretty much loved by kids. And don't miss the smashed potato-filled, plump head of the turkey.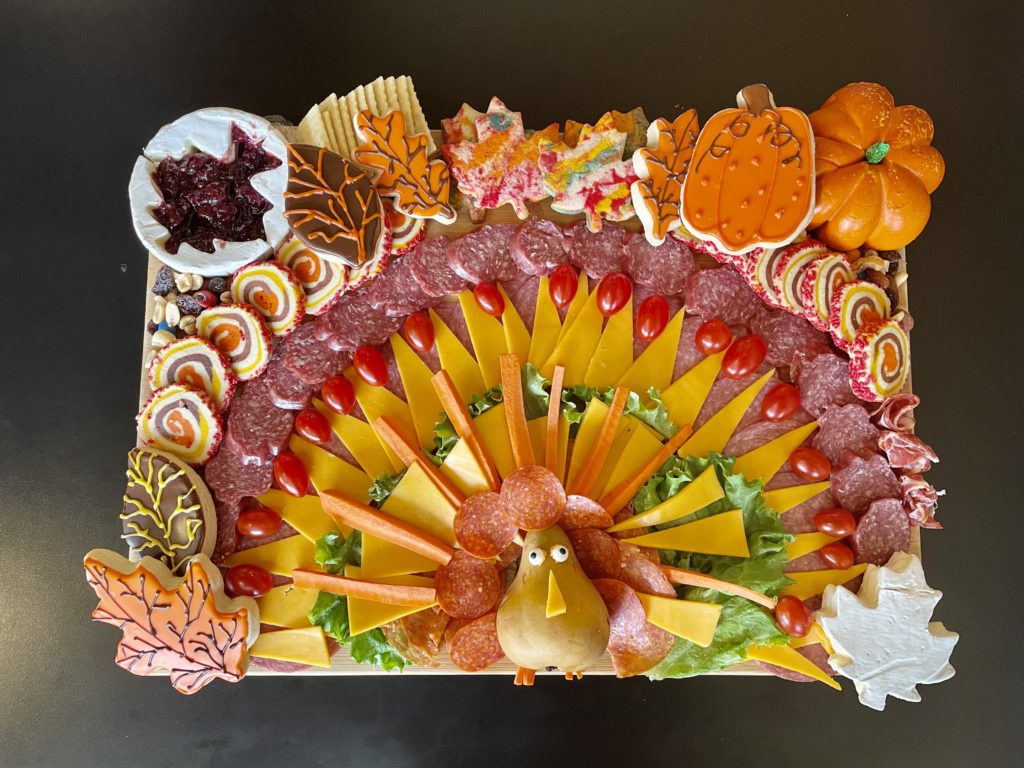 3. Fall Themed Charcuterie Board: Loaded With Happiness
What are you planning to surprise your granny with this Thanksgiving? Are you pretty much confused about what to buy for your grumpy old man? A Charcuterie board can be the answer. Especially the fall-themed Charcuterie board of Bobby's Bagel Café comes ready to be gifted on Thanksgiving day. There will be a variety of items at our store and most of them will have pumpkin shaped bagels, gourmet meats, fruit, variety of cheese, crackers, turkey and many other items in them.
4. Bagels Breakfasts are The Best Ones
Thanksgiving is hectic as being a host involves lots of responsibilities. And serving tasty food is one of the major ones. Bagels in breakfast for everyone can be the best idea to skip some more hours in the kitchen on such days. You can get nice fall-themed bagels like pumpkin-shaped bagels, turkey-shaped bagels, and fall-colored twisted bagels at our stores. These can be the warmest breakfast ever for the special Thursday of Thanksgiving and bagel lovers.
5. Flowers Are Everyone's Favorite, So Do The Cup Cakes
Do not skip the mouth-watering floral cupcakes at our store. Especially, they are more beautifully decorated in fall theme this year. These small delicacies are made from scratches at our in house bakery. They are available in two tasty flavors, chocolate and vanilla. We can bet the guests are going to love them.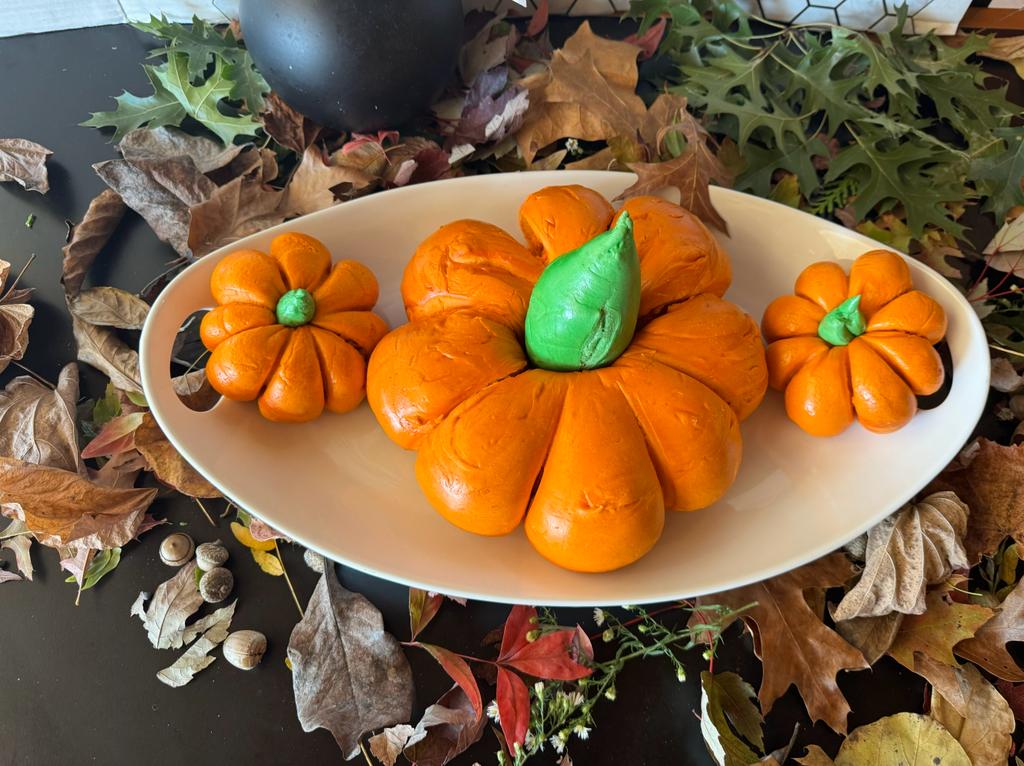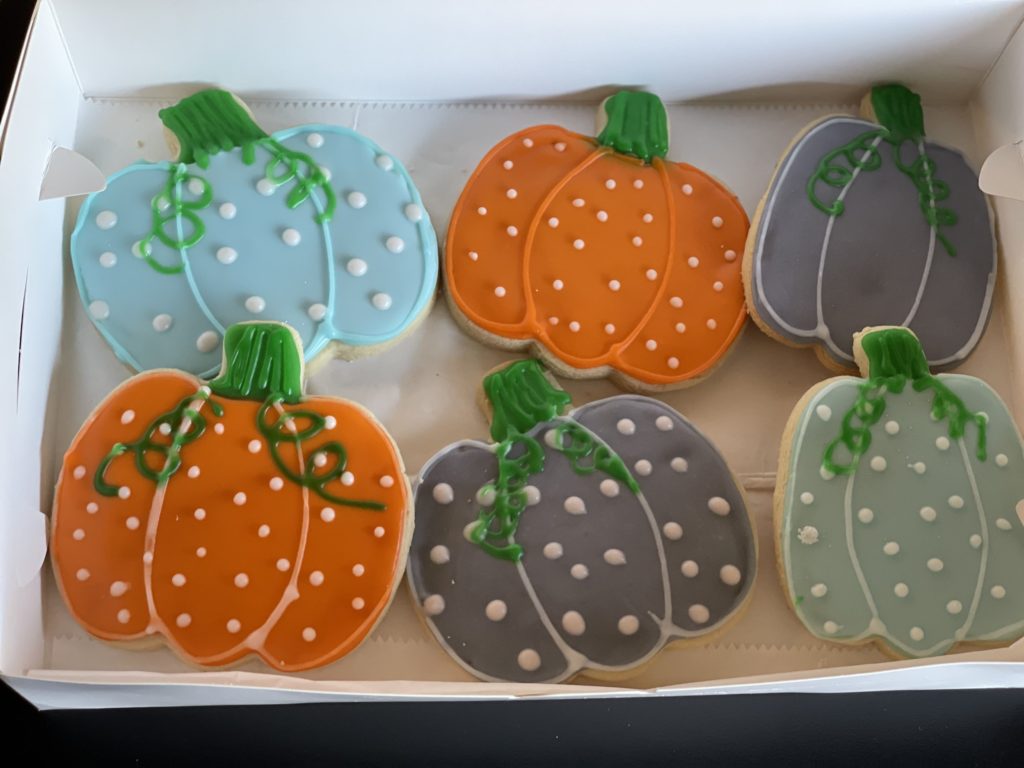 6. Cookies Are The Sweetest and The Cutest
As we all know the kids have a special bonding with cookies, they should be a part of any celebration. This Thanksgiving, our counter of cookies have some special cookie boxes. Definitely, they are fall-themed but there will be more varieties than before. We have pumpkin-shaped ice sugar cookies, gluten-free cookies, DIY cookie kit, Gluten-free DIY cookie kit, house fall swirl cookies and house sugar cookies. All the cookies are made at our bakery and they are rich with goodness.
7. Have Issues with Gluten? Gluten-free Bagels Can Be The Right Option for You
Gluten intolerance is a common issue these days. But it can not keep you away from your favourite bagels this Thanksgiving. Try our gluten-free pumpkin-shaped Bagels and Thanksgiving gluten free Iced sugar cookies that will cause you no inflammation and complete content.