Breakfast in Chantilly, VA


Your Breakfast in Chantilly, VA is Going to Be Special.
Breakfast is the most important meal of the day. So, it should be delicious. Breakfast is crucial since it gives you the energy required to get through the day. This even helps your mind and body attain their full ability.
 Breakfast and lunch are all served at Bobby's Bagel Cafe. We provide fresh, delicious, premium food items. Breakfast was a popular meal within Chantilly, VA, long in the past. We also offer the best high-quality Bagels across the entire Virginia state. Our primary concern is the satisfaction of our customers. We're committed to providing them with the best meals they'll have.
The coffee (cappuccino Latte, cappuccino), Nitro Coffee, Cinnamon Buns, muffins, Danish Avocado (healthy alternatives), Nova Lox, Steak, coffee, and other foods are also available. We've been in this business for a long time and developed breakfast menus using high-quality ingredients that set us apart from other cafes.
Bobby Bagel's Café staff are extremely committed to maintaining their high-end image across Chantilly, VA. We offer our customers the most pleasant dining experience they will ever enjoy.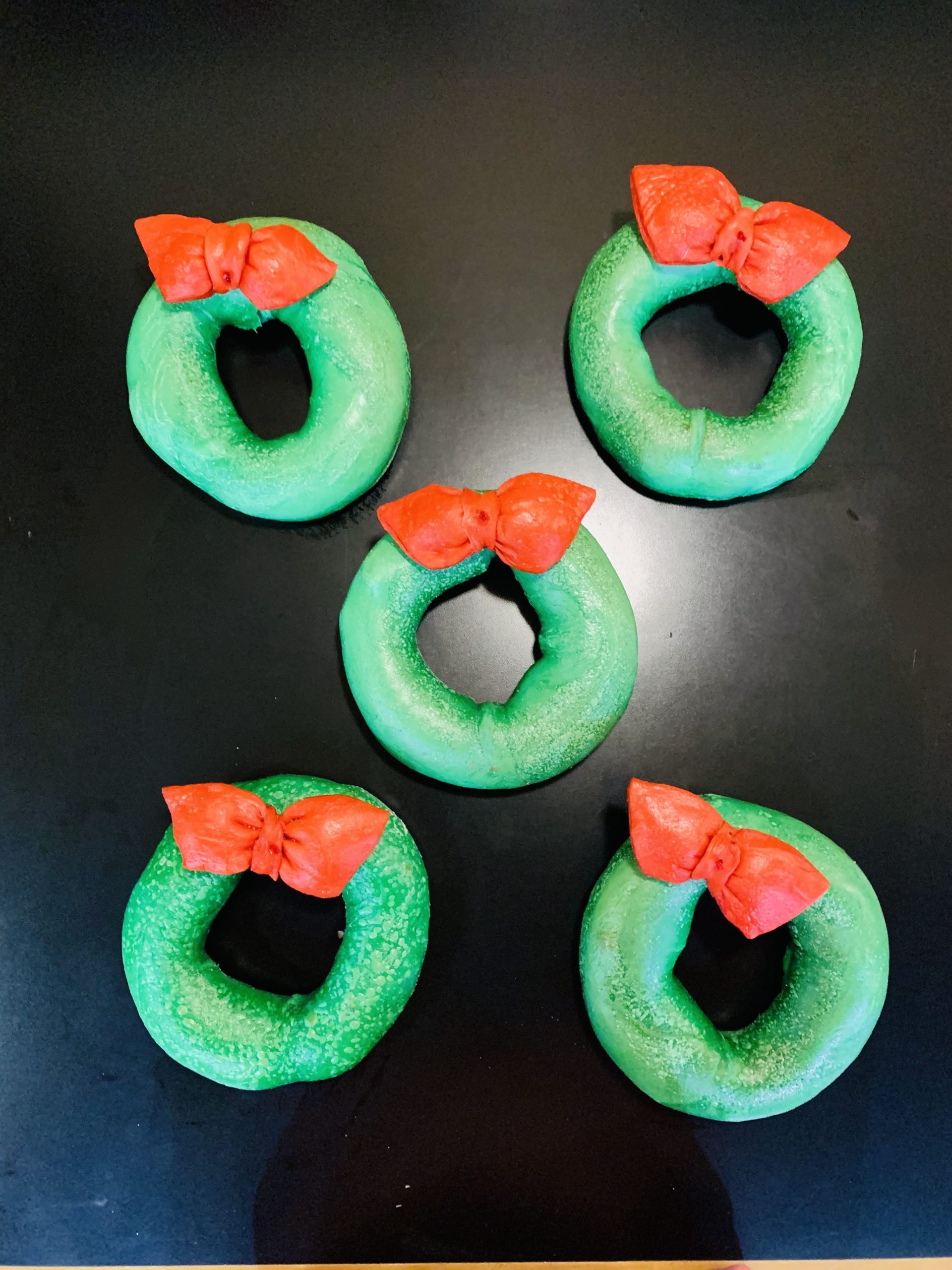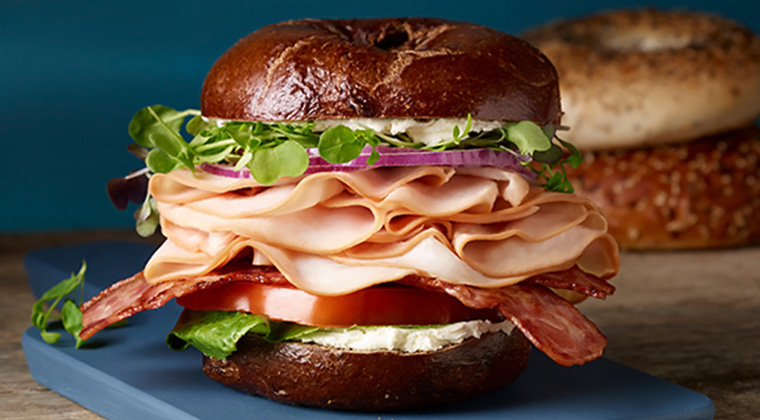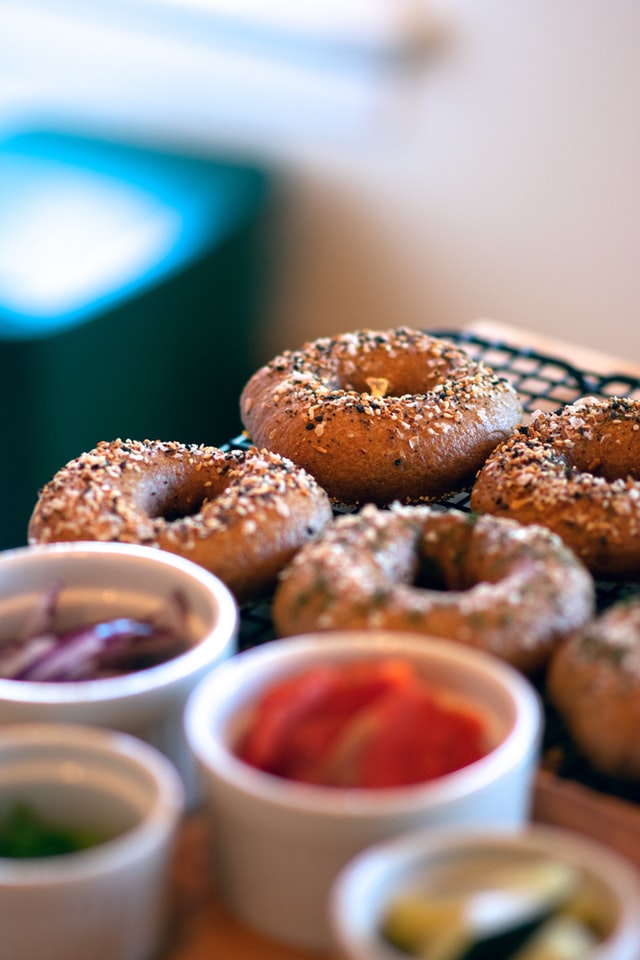 We understand how important it is for our customers to have bagels before the beginning of each day. This is why we work to offer the best quality. The bagels we make is created from the best ingredients, including high-quality flour, active dry yeast, butter, milk, eggs, and butter. It has a distinct appearance, a gorgeous crust, crispness on the outside, and a dense inside. If you're looking to entice your appetite, the ring-shaped roll with various glazes is the best choice. You can enjoy these until the very end and relish the refreshing taste of bagel. Breakfast you decide to enjoy will be different from other breakfast options because of the large range of bagels available and the unique presentation we can make using this wonderful item.
Customers love our bagels!
In contrast to mass-produced bagels, our bagels are made of premium ingredients. Our bagels are unique and appropriate for every occasion and can be eaten at any time of the day. Breakfast bags that contain many bagels are essential for a lot of customers. We are aware high-quality is the main thing in the selection. Gluten-free bagels, as well as other delectable food items are available for delivery.
Bagels and other food items such as cupcake bouquets, teacups, hot chocolate bombs, Charcuterie board, Bagel and Lox Board, Gluten free cupcakes, Fruit and Cheese board, Rainbow Bagel, DIY cookie kit, Vegan Bagel, Pumpkin shaped bagel, Iced- sugar cookie, Greek Yogurt Parfait, Smash chocolate heart, Muffins, Avocado spread, Danish and many more. We'd love to see you take a look at our collection and give a try to the breakfast options we provide. If you're in the market for fresh-baked bagels which are crisp and delicious to consume, visit our store and enjoy the best breakfast foods and delicious bagels. 
Individually wrapped Breakfast packages in Chantilly, VA, are ideal for covid conscious catering. Breakfast is one of the most satisfying and delicious meals you'll ever taste with foods such as fresh cracked eggs, organic fruit smoothies, Asiago bagels and many more choices.
Do you need catering services?
If you require catering for special events. Our staff will deliver you top-of-the-line catering service. We encourage you to contact us if you require more details. This is the perfect time to consider the possibility of giving gifts to your family members. We'll ensure that we'll be able to meet your requirements. We also offer contactless delivery.
No matter what the event, we'll make sure that you receive the best breakfast choices for your special event in Chantilly, VA, packages along with high-quality meals that you can enjoy on your tables. We're amongst the most well-known businesses that offer Bagels and other food items throughout Chantilly, VA. We're determined to join the local community's ranks and make sure that we give our customers the best possible service.
We provide the finest bagels available and breakfast choices that are the best in the business. Contact us at any time, and you'll be able to enjoy bagels as you've never had before.