Your Breakfast in Herndon VA is Going to Be Special.
In general, the most essential meal of the day is breakfast. But, of course, it must be tasty. A good breakfast is essential, since it gives you the required energy to do your daily tasks. It is also designed to assist the mind and body to perform optimally.
Breakfast and lunch are all available at Bobby Bagel's Café, which serves delicious, fresh, and high-quality meals. We've been serving up mouthwatering Breakfast in Herndon VA for years, including the most mouthwatering bagels in the state of Virginia. Customer satisfaction is our number one concern, and we strive to provide them with the most appetizing meals possible.
Coffee (cappuccino, Latte), Nitro Coffee, Muffins, Cinnamon buns, Danish, Avocado (healthy choices), Nova Lox, Steak, and other goodies may be found here and there. For the many years that we have worked here, we have developed the finest breakfast dishes that distinguish our café from the competition.
We at Bobby Bagel's café are very concerned with maintaining our excellent reputation for in Herndon, VA, which is why we make certain that our alpha bagels provide our clients with the most delicious eating experience possible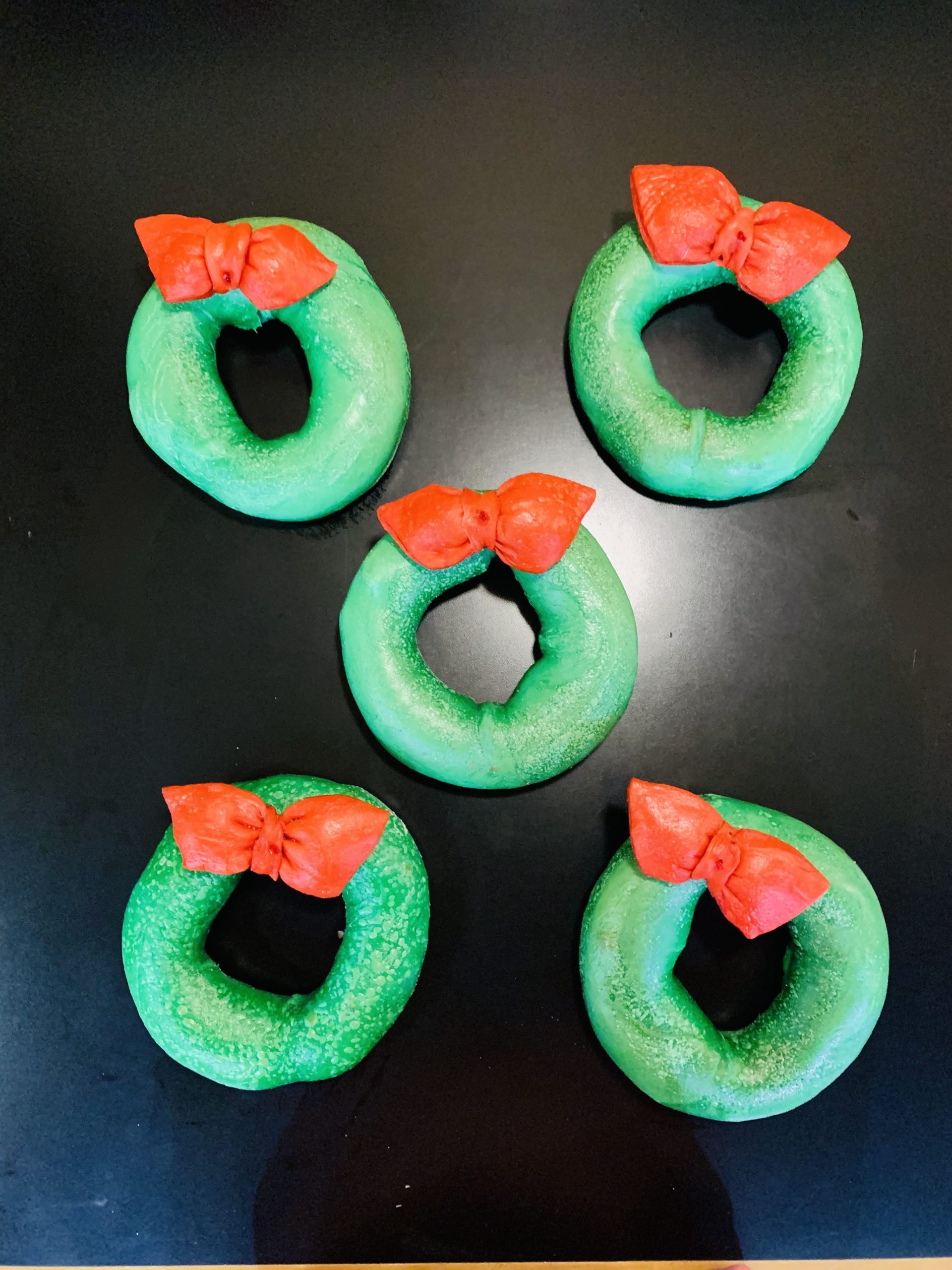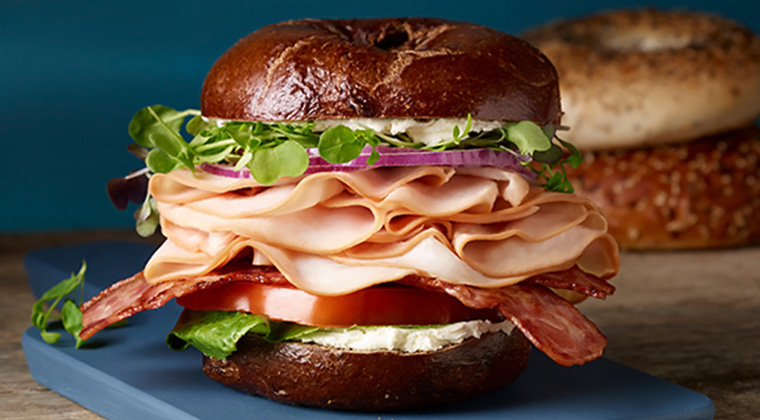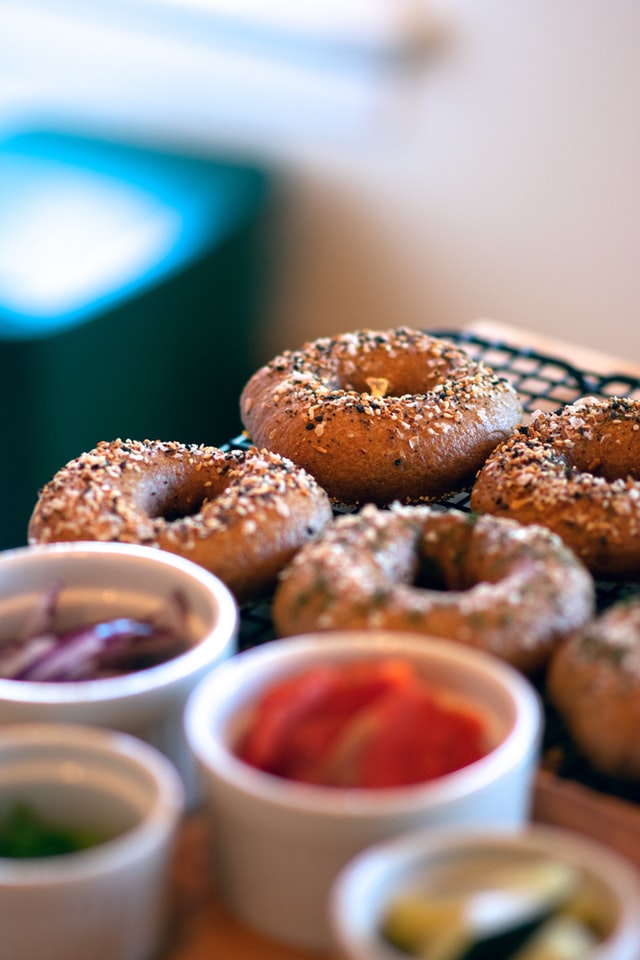 We are well aware of how much our clients like bagels for morning. As a result, we make every effort to provide the finest. The bagels we made is with high-quality ingredients such as premium flour, active dry yeast, milk, egg, and butter, and has a glossy crust with crispiness on the outside and a thick inside. You can be certain that your breakfast will be out of the ordinary thanks to the finest variety we have available and the various presentations we create with this amazing item.
This is true: Our customers love these bagels to the extreme!
Unlike the mass-produced bagels that are of poor quality, our bagels are unique, and they are ready for any occasion and are suitable for consumption at any hour of the day. The breakfast packs, which include a wide variety of bagels, are a must-have for the majority of our consumers, and we are well aware that quality is the primary reason for this choice. These gluten-free bagels, as well as the other things on the menu, are really mouthwatering.
We have the perfect variety of other items as well as bagels, such as cupcake bouquets, teacups, cheesecakes, hot chocolate bombs, Charcuterie board, Bagel and Lox Board, Gluten free cupcakes, Fruit and Cheese board, Rainbow Bagel, DIY cookie kit, Vegan Bagel, Pumpkin shaped bagel, Iced- sugar cookie, Greek Yogurt Parfait, Smash chocolate heart, Muffins, Avocado spread, Danish and so on. Experience and Enjoy Our Breakfast Packages If you grew up on crispy, hot, and gluten-free bagels then you must come to our shop to experience the best breakfast treats with the finest bagels. Everyone will find something to their liking right here.
All of these Individually wrapped breakfast  packages are ideal for covid conscious catering in Herndon, VA.  Your breakfast will be the most unique and soul-satisfying ever, thanks to products such as fresh cracked eggs, organic fruit smoothies, Asiago bagels among other things
Do you need catering services?
Whenever you need corporate catering services for special events, we will dispatch our team to provide you with a flawless service of morning snacks. Please contact us if you require more information. At breakfast, we realize that you would want to provide something special to your loved ones, and we will accommodate your wishes.
Whatever the occasion, we make certain that you get the finest Breakfast in Herndon VA packages, as well as the highest-quality food products, from our side of the table. We are one of the most well-known bagel businesses in Herndon VA, and we strive to live up to our reputation by always trying to provide the finest possible service to our clients. We also offer contactless delivery to our customers.
Thus far, the finest of bagels have been served, as have the greatest of breakfasts in Herndon. Visit us at any time and you'll discover bagels as you've never seen them before.