A Special Lunch in Ashburn, VA
When it comes to lunch in Ashburn, VA, Bobby's Bagel Cafe stands out as a hidden gem offering more than just personalized bagels. We provide a huge selection of delicious dishes. Our goal is to produce a fantastic experience. It's above and beyond the usual. You will find a world of flavors waiting to be discovered when you enter our cozy cafe.
We're offering an extensive range of food options
Bobby's Bagel Cafe believes lunch is more than just a meal. That's why we have crafted a menu for all tastes. We've gone the extra mile to ensure variety and satisfaction.
New York style bagels are available for Lunch in Ashburn, VA
With our freshly baked New York bagels, each one a work of beauty, begin your lunchtime exploration. We have something for everyone, from our traditional Alpha Bagels to the Bagel & Lox board that is ideal for seafood lovers. No need to worry if you have dietary limitations. We offer hand-rolled gluten-free bagels. They're just as delicious as the original ones.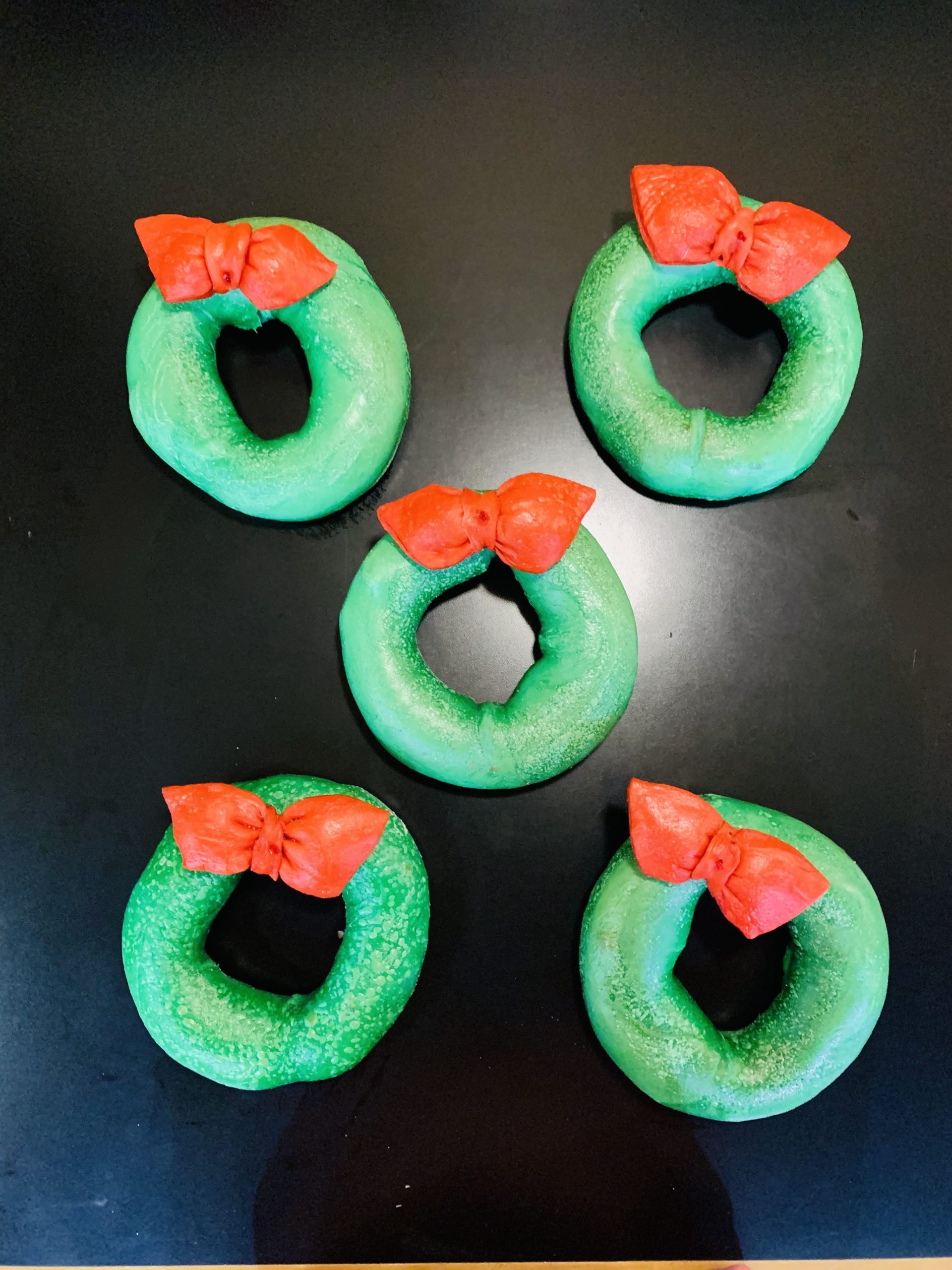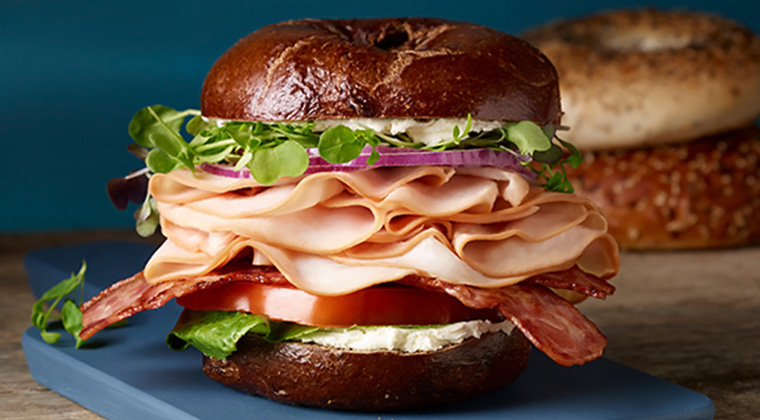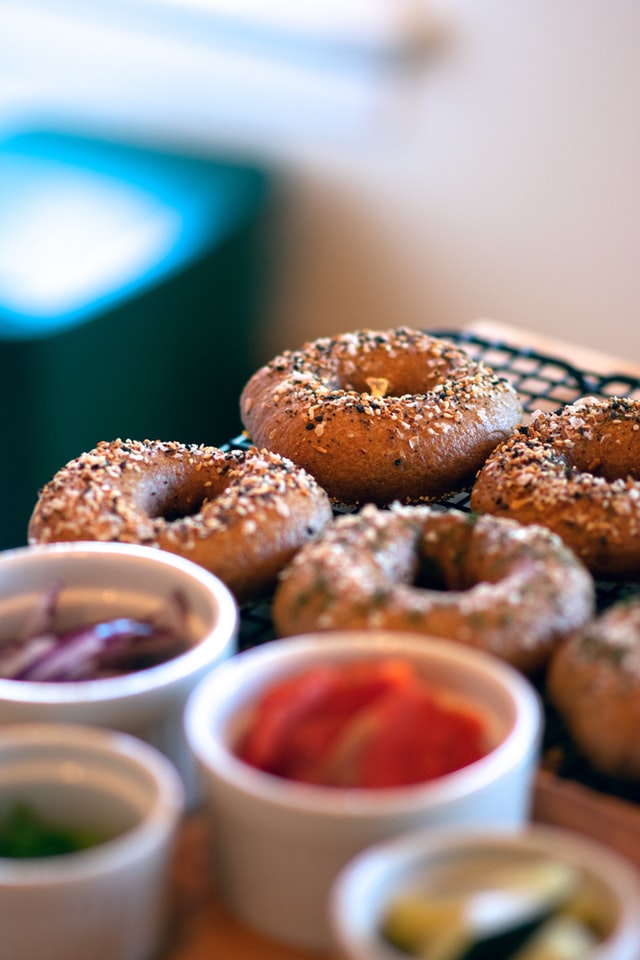 Find the finest food & Lunch in Ashburn in our Cafe
We're not just about bagels. Dive into flavor with our steak, avocado, and cheese paninis. They prove our dedication to delivering Ashburn's finest lunch.
The Best Lunch in Ashburn with Large Perfect Variety
Not just that. We've created a unique experience with a diverse menu. Diversity adds flavor. Try our pastries and Cinnamon Rolls. Perfect for dessert cravings. Indulge your sweet tooth.
Exploring the Ultimate Lunch Experience at Bobby's Bagel Cafe in Ashburn
Don't forget to explore our beverage options. Our Nitro-coffee will give you that caffeine kick you need to power through your day, and our cheesecake, cupcakes, and teacups are a delightful way to end your meal.
The Unique Lunch Menu in Ashburn at Bobby's Bagel Cafe:
For an extra dose of fun, try our breakable hearts and hot chocolate bombs. Your lunchtime will definitely become a little more exciting with the addition of these unusual goodies.
Celebrate the holiday season with our Christmas bagels. They're ideal for sharing with loved ones. Also, discover our Valentine's Day Bagels. They're perfect for romantic celebrations.
A. Personalized Bagels: Craft Your Dream Creation
At Bobby's Bagel Cafe, we believe that your meal should be as unique as you are. That's why we offer personalized bagels, allowing you to craft your dream creation. Mix and match from a range of mouth-watering toppings and spreads, turning an ordinary bagel into a culinary masterpiece.
B. Rainbow Bagels: A Visual Treat for the Taste Buds
Our rainbow bagels are a sight to behold and a treat for your taste buds. These vibrant creations add a pop of color to your plate while delivering a delightful, doughy experience. Don't just eat a meal; savor a visual masterpiece.
C. Alpha Bagels: A Power-Packed Lunch Option
When you need a lunch that fuels your day, our Alpha Bagels are the answer. These bagels are loaded with protein and flavor. They are a taste and nutrition powerhouse. Your taste buds will thank you. And your energy levels as well.
D. Bagel and Lox Board: A Classic Combination with a Twist
Our Bagel and Lox Board takes a classic combination and elevates it to new heights. Enjoy the perfect harmony of smoked salmon, cream cheese, capers, and red onions, all served on your choice of bagel. It's a twist on tradition that never disappoints.
E. Charcuterie Board: A Delightful Assortment of Flavors
If you appreciate the finer things, our charcuterie board is a delight. It offers an assortment of flavors. Savor the richness of cured meats, artisan cheeses, and perfectly paired condiments. It's a taste journey like no other.
F. Hand-Rolled Gluten-Free Bagels: Catering to Dietary Preferences
We understand that dietary preferences are diverse. We offer hand-rolled gluten-free bagels. They're delicious, just like our regular ones. And they're accommodating too. No compromise on taste.No compromise on taste, just pure satisfaction for all.
G. Other Delectable Lunch Offerings: Smoothies, Paninis, and More
Our commitment goes beyond bagels. Dive into flavor with mouth-watering paninis. They feature steak, avocado, and cheese. Refresh yourself with our revitalizing smoothies. Satisfy your sweet tooth with our delectable pastries. Enjoy our Cinnamon Rolls, cheesecake, cupcakes, and teacups.
Seasonal Delights: Experience the Magic of Bobby's Bagel Cafe
A. Christmas bagels: Spreading holiday cheer in every bite
At Bobby's Bagel Cafe, the holiday season is extra special with our Christmas Bagels. These festive delights are like a taste of holiday cheer in every bite. Imagine the aroma of freshly baked bagels infused with seasonal flavors that transport you to a winter wonderland.
B. Valentine's Day Bagels: A love-inspired culinary experience
Valentine's Day is not just about hearts; it's also about bagels at our cafe. Our Valentine's Day Bagels are a love-inspired culinary experience. They're handcrafted with affection, making them the perfect treat to share with your special someone or indulge in self-love.
C. Yum Yum bagels: A seasonal surprise for your taste buds
Our Yum Yum Bagels will delight your taste senses. They bring a delicious seasonal surprise. Each bite is a journey through layers of flavors, leaving you craving more. It's an experience that defies expectations and keeps you coming back for that extra Yum!
D. Easter Bagels: A celebration of spring flavors
When spring arrives, our Easter Bagels make a grand entrance. Our Easter Bagels celebrate the vibrant flavors of the season. They infuse every bite with freshness. Whether you're on an Easter egg hunt or just enjoying a meal, trying our Easter Bagels is a must.
E. Pumpkin shaped bagels: Embracing the fall spirit
As fall paints the world in warm hues, our Pumpkin Shaped Bagels embrace the spirit of the season. These bagels are not just shaped like pumpkins; they capture the essence of autumn in their taste. It's like having a slice of pumpkin pie in bagel form.
F. Turkey shaped bagels: A Thanksgiving treat
Thanksgiving is about gratitude, family, and of course, delicious food. Our Turkey Shaped Bagels are a delightful Thanksgiving treat that brings all these elements together. They symbolize togetherness. They represent the joy of sharing a meal with loved ones.
Explore more than just lunch in Ashburn at Bobby's Bagel Cafe. Discover our sweet treats and unique beverages.
At Bobby's Bagel Cafe, we're not just about lunch; we're about creating delightful moments throughout your day. Dive into a world of sweet indulgences and unique beverage options that will elevate your experience.
A. A Plethora of Sweet Indulgences:
Our Cinnamon Rolls provide a warm, cinnamon-spiced embrace. Each bite is like a comforting hug for your taste buds. It reminds you of life's simple joys.
Our Cheesecake? Creamy, decadent, and oh-so-indulgent. It is not just a dessert. It is a celebration in every bite. Treat yourself to a slice of pure happiness.
Our cupcakes are bite-sized pieces of bliss. They offer a variety of flavors. These cupcakes are the ideal sweet treat. They will brighten your day.
B. Unique Beverage Options:
Kickstart your day with our Nitro-Coffee, where coffee meets a creamy, frothy adventure. This isnot your average cup of joe. It is a unique coffee experience. It is unlike any other.
Our Hot Chocolate Bombs are a delightful surprise waiting to explode with flavor. Pour hot milk over them and watch as they transform into a steaming cup of velvety chocolate goodness.
Sip your worries away with our teacups. Are you a fan of classic blends? We have got one for you. Prefer herbal infusions? We have those too. A cup of serenity awaits, just for you.
C. Exploring Bobby's Bagel Cafe's Delectable Pastries:
Beyond our bagels, our pastries are a treasure trove of flavors. From flaky croissants to buttery Danishes, each pastry is a work of culinary art.
D. Handcrafted Breakable Hearts: A Heartfelt Experience:
Our handcrafted breakable hearts are more than just a treat; they're a heartfelt experience. Crack them open to discover hidden surprises, making each moment even sweeter.
Elevating Your Events with Bobby's Bagel Cafe Catering in Ashburn
Planning an event in Ashburn and want to impress your guests with exceptional food? Look no further than Bobby's Bagel Cafe catering services. We're here to elevate your events with a delectable array of culinary delights.
A. Elevating Events with Exceptional Food
At Bobby's Bagel Cafe, we understand that food is a central element of any event. That's why we're committed to offering exceptional options that will leave your guests talking about your gathering long after it's over.
B. Tailored Menus for Diverse Occasions and Gatherings
Our catering menus are versatile, fitting various occasions. We offer a range of options. Whether it's a corporate meeting or a family celebration. Or even a social event. From personalized bagels to Alpha Bagels, Bagel and lox board, charcuterie board, and hand-rolled gluten-free bagels, we have you covered. Plus, there are smoothies, pastries, paninis with steak, avocado, and cheese, and more. Your needs, our solutions.
C. Seamless Ordering and Delivery Process
Planning an event can be overwhelming. But can we make it easy for you. We handle everything from menu selection to timely delivery. You can relax and fully enjoy your event.