Mother's Day- Top Gifts That Would Fantasize It!
Mother's Day is the day we honor mothers. It is a day to celebrate and give thanks to our moms for being such an amazing influence in our lives. Flowers and gifts make the occasion extra special. Bobby's Bagel Café have created a special gifts for the occasion.
Want to treat your Mother this special day with breakfast or lunch in Reston? Our delicious hand-crafted Bagels are fully customizable for any occasion, so will be for you to celebrate this Mother's Day occasion. Imagine your Mom's name is spelled into a Bagel, which comes in different shapes and colors, we have a lot more for you, for this Mother's Day celebration. These delightful treats are made with a lot of care and come with attractive-looking options.
Make your Mom feel more valuable than expected by sending her our range of cupcake bouquets, Floral cupcakes, tea bombs, dessert boxes, fruit bouquets, and flower shaped bagel to satisfy her sweet/savory tooth & make Mother's day special. Wait, we have something for everyone in our menu! So check below for what we have for your mother, looking at her choices!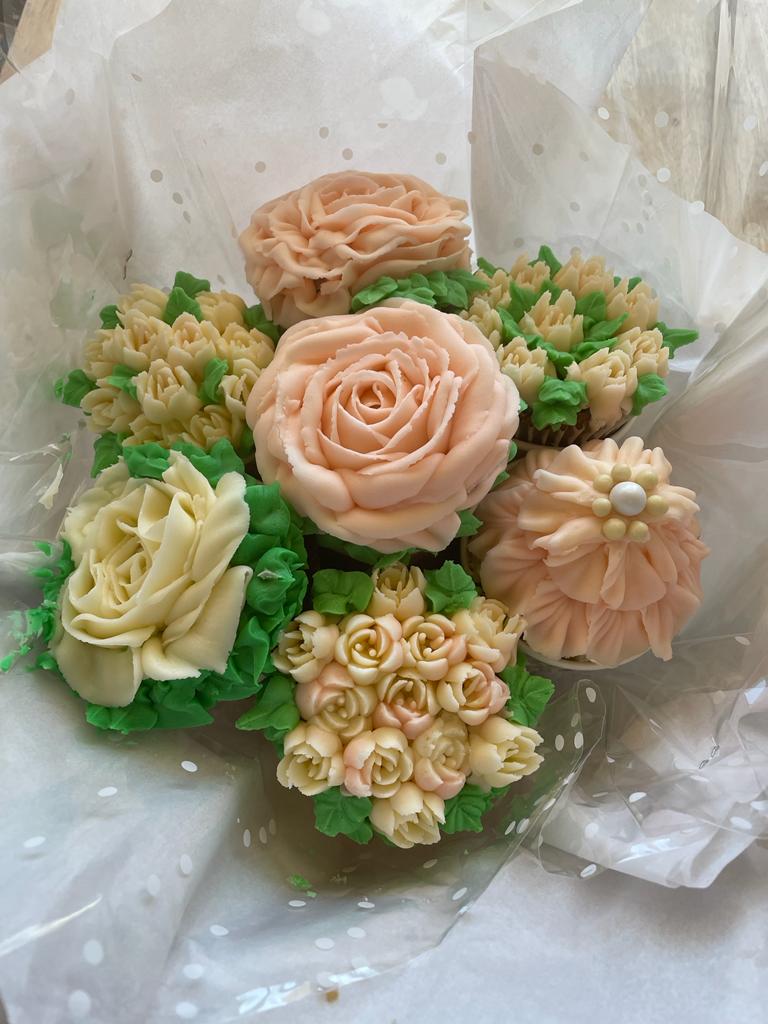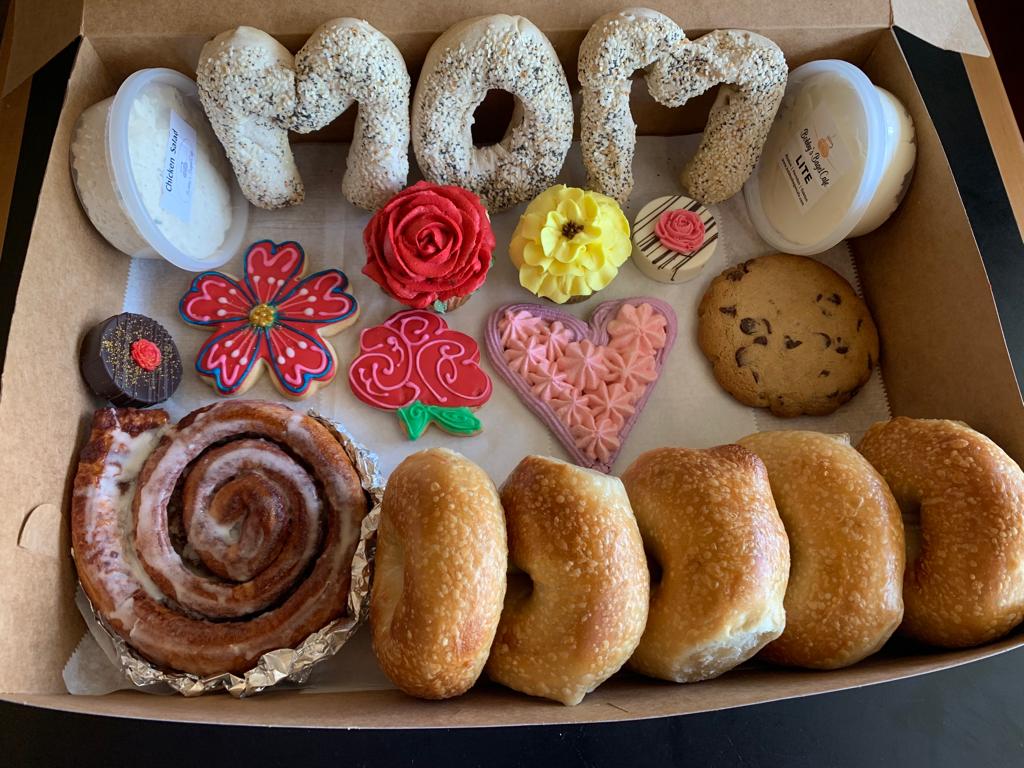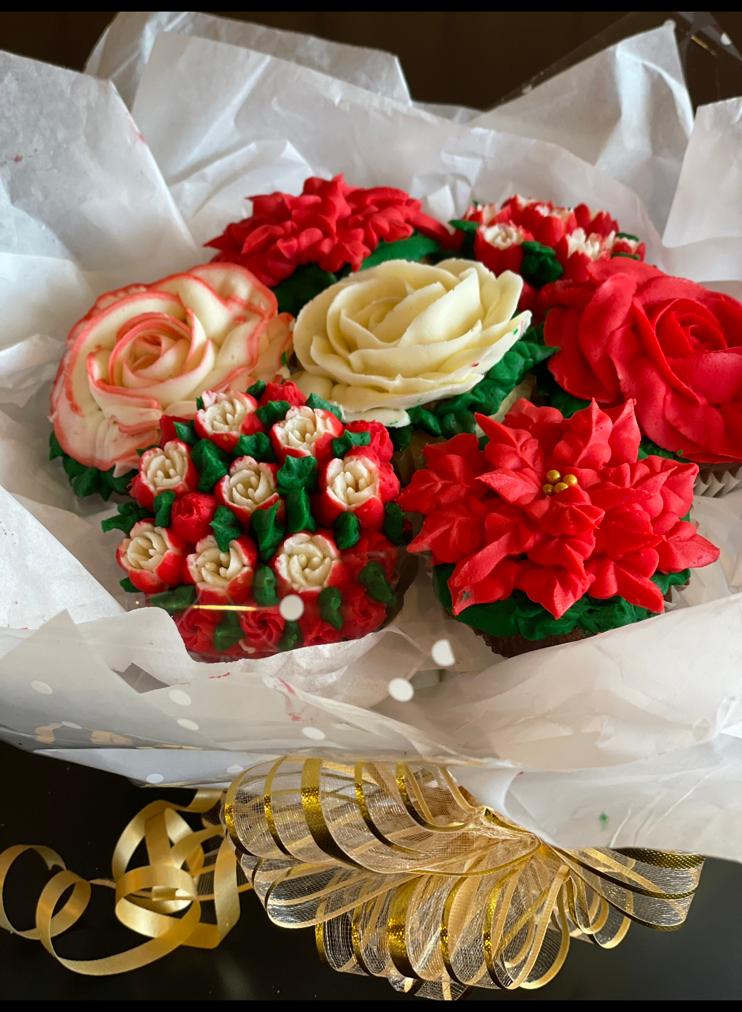 When it happens to a perfect Father's day and  Mother's Day present, a timeless gift is a good option. That could be a bouquet of their favorite roses or a delectably decadent cake. However, if you like displaying some creative skill, a cupcake bouquet is a perfect Mother's Day gift as cupcakes are always loved by moms. Cupcakes are a classic, delicious treat that can be made into a bouquet to surprise mom. The cupcake bouquet is a collection of 3 cupcakes, decorated with flowers. Each cupcake has a unique color and a special flavor.
This bouquet is made up with floral iced cupcakes beautifully placed above a treat-filled bottle is unquestionably the best present.  Each cupcake is wrapped with a ribbon and is filled with a surprise. We have a wide array of such cupcake bouquets to cater to your Mother's aesthetic eye.
A bagel is a great gift for any occasion. If you're looking for a gift that is both sweet/savory and delicious, a bagel is a great choice. We created "Flower shaped" bagels which are especially made for moms, who love flowers. The bagels were inspired by the classic design of a flower shape. They're fresh and moist and the perfect size for breakfast. These bagels are also known as floral shaped bagels.
This is one of the best Mother's day gift ideas because Mothers deserve flowers too! We know that mothers give love, care, support and protection. For the gift to be perfect, it should reflect the affection and appreciation we hold for her. As a flower lover, we wanted to create something that reflected this concept of love and respect.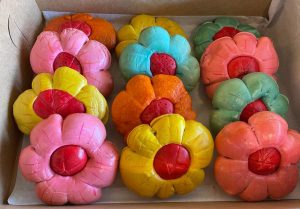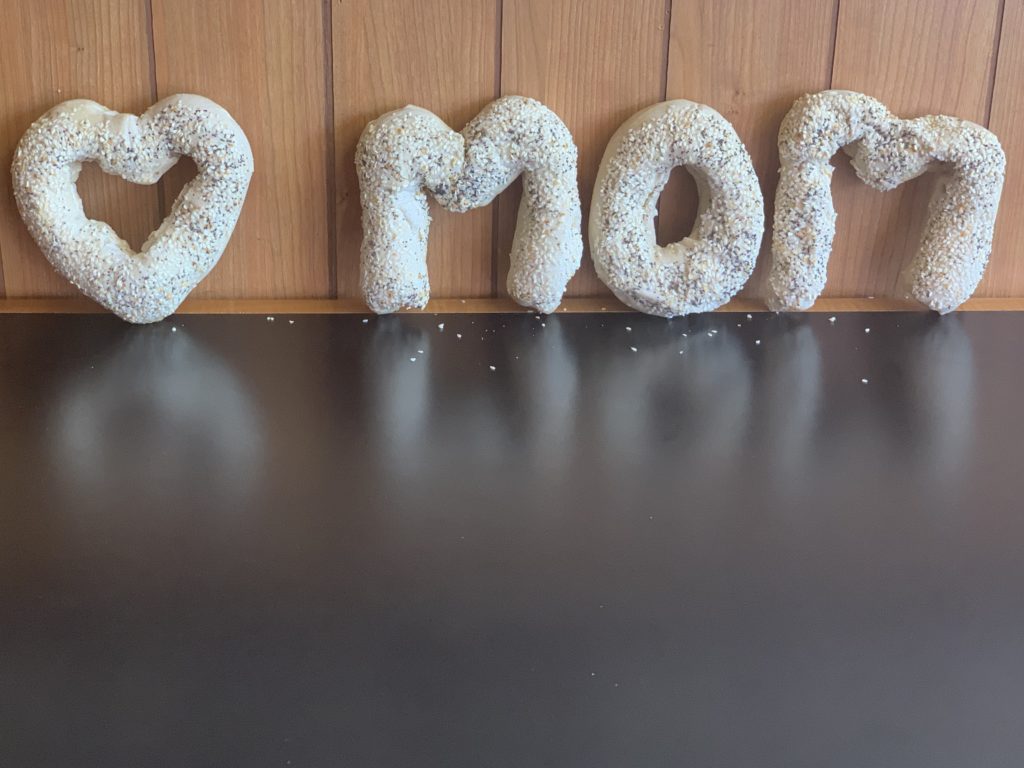 MOM Alpha Bagels are a special Mother's Day treat. This is a unique creation. We make classic alpha bagel in the shape of MOM. Each bagel is baked in a special shape and has a unique flavor. The alpha bagel is a great gift for moms because it's unique and delicious.
Tea, also known as "therapy in a cup," has become a part of the global society for centuries. The world has now accepted it through trade and commerce. On this Mothers Day date, we have a definitive collection of Tea Bombs to make your mom get the feel of an exotic cloudy day. So, get your mother enchanted with a sip of a cup of hot tea, with our Tea Bombs.
Considering the best present, gifting out of the box has become extremely limited. That's why our Dessert boxes come into the picture and trend in the gifting market. On this Mother's day, we offer these dessert boxes and make your gifting spree to your mom, easy. Our dessert boxes include meringue, rainbow cookies, cake rolls, sugar cookies, chocolate-covered Oreos, hot chocolate bombs and anything else you would want us to add! Yeah, these are entirely customizable. These boxes are made with innovative designs and come in beautiful shapes. Since these desserts give a tickle to the sweet tooth, why not send some sweetness to your Mom this Mother's Day?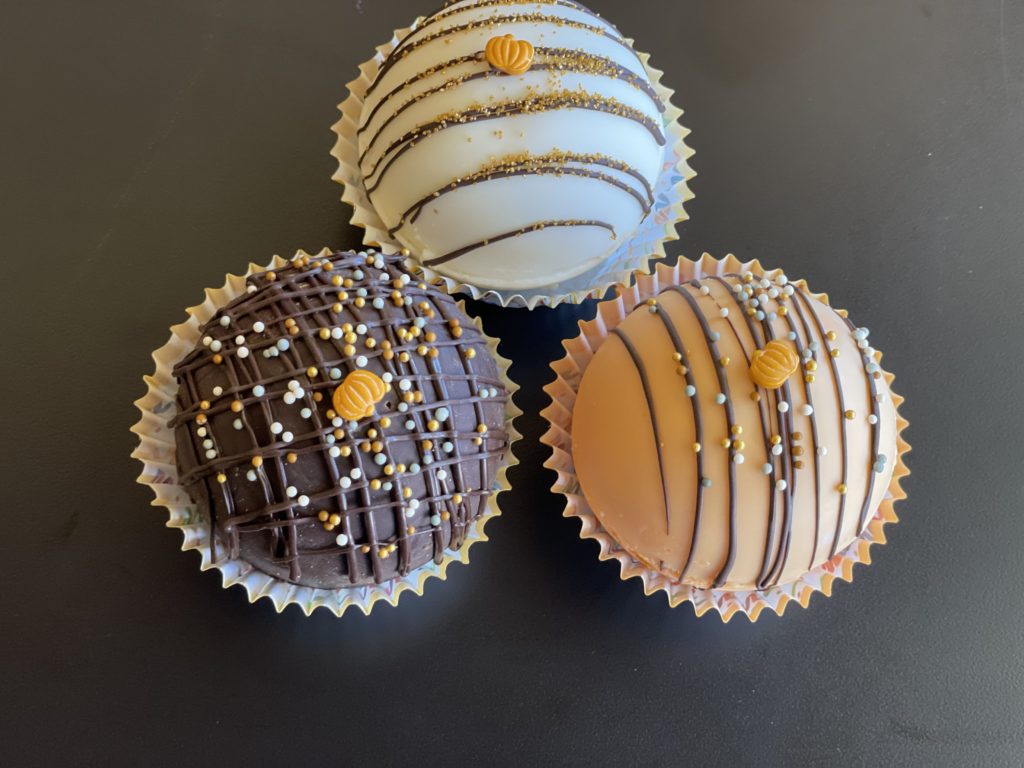 Wrapping Up For Your Mother's Day
Let's enjoy classic things a bit, apart from getting her a traditional Mothers Day card. Our Bagels are made with a good old-fashioned recipe that makes every bite a gift, being soft and fresh. But the best part is you have a lot more to choose and take from us for this Mother's day or any special occasion! Surprise her with our range of surprises, and see her enjoy them!
Our service is distinctive, including that we follow all COVID guidelines and norms. We also provide home delivery services while complying with all COVID regulations. We'll try to brighten up your quarantine festivities because we provide contactless delivery!