Your Breakfast in Oakton, VA is Going to Be Special.
The most important food of the morning is Breakfast. Of course, it has to be tasty. Breakfast is essential as it provides you with the energy needed to complete your day-to-day chores. It's also designed to assist your body and mind in reaching their maximum potential.
lunch and breakfast in Oakton are served at Bobby Bagel's Café. We are serving tasty, premium, and fresh food items. We've been serving great breakfasts at Oakton, VA, for years and provide the best Bagels throughout the Virginia state. We're committed to client satisfaction as our main priority. We work hard to provide them with the most delicious dishes they can ever have.
Coffee (cappuccino Latte, cappuccino), Nitro Coffee, Cinnamon buns, Muffins, Danish Avocado (healthy options), Nova Lox, Steak, coffee, as well as other snacks, are available everywhere. We've been working here through the years that we've developed the top breakfast menus that set us above the rest.
We at Bobby Bagel's Café are extremely worried about maintaining a fantastic image in Oakton, VA, which is why we guarantee the quality of our Alpha bagels, can provide to our patrons the finest dining experience they could get.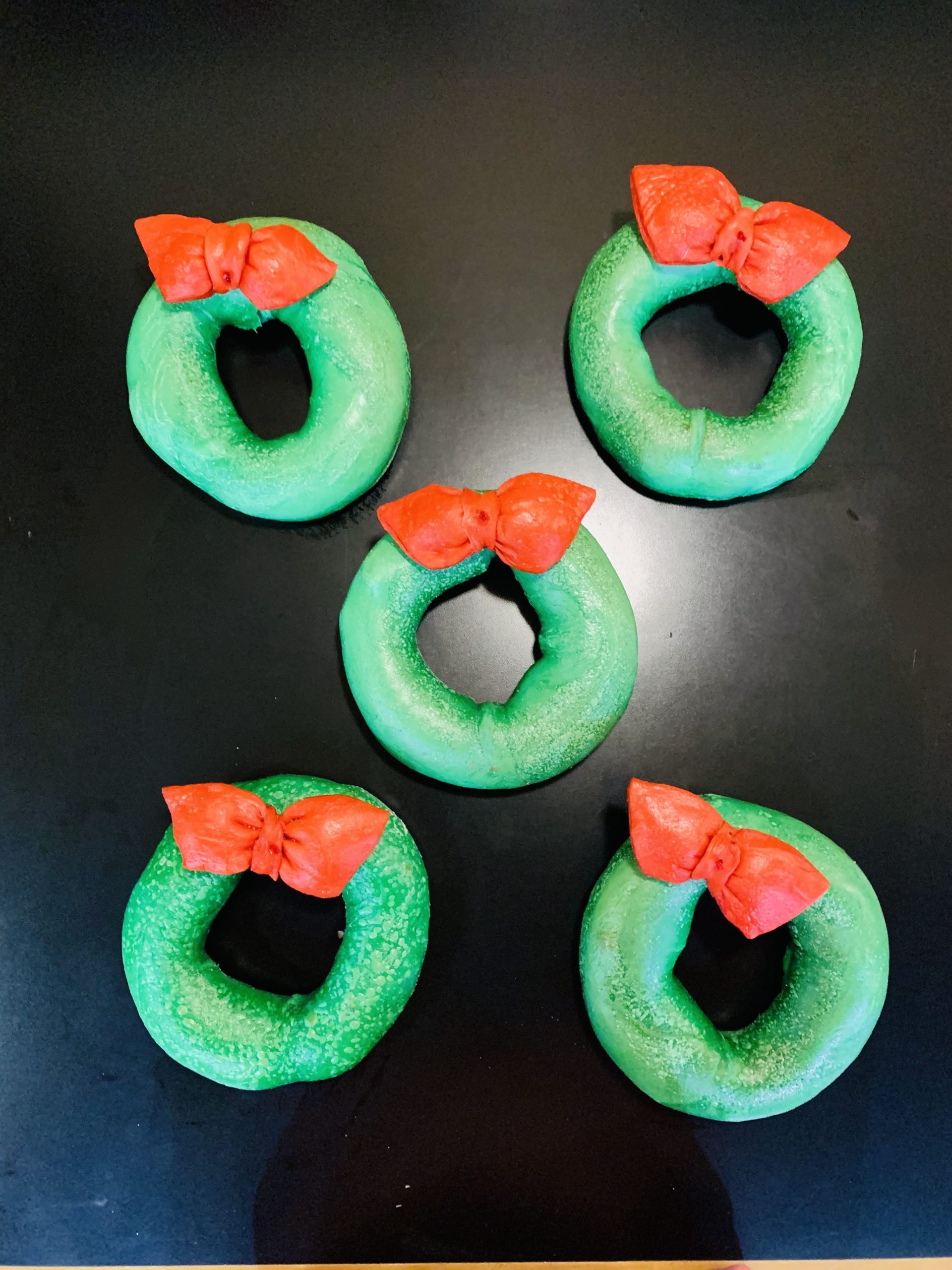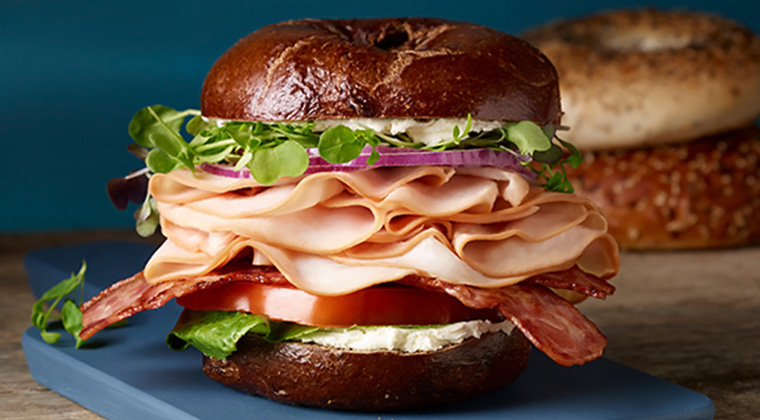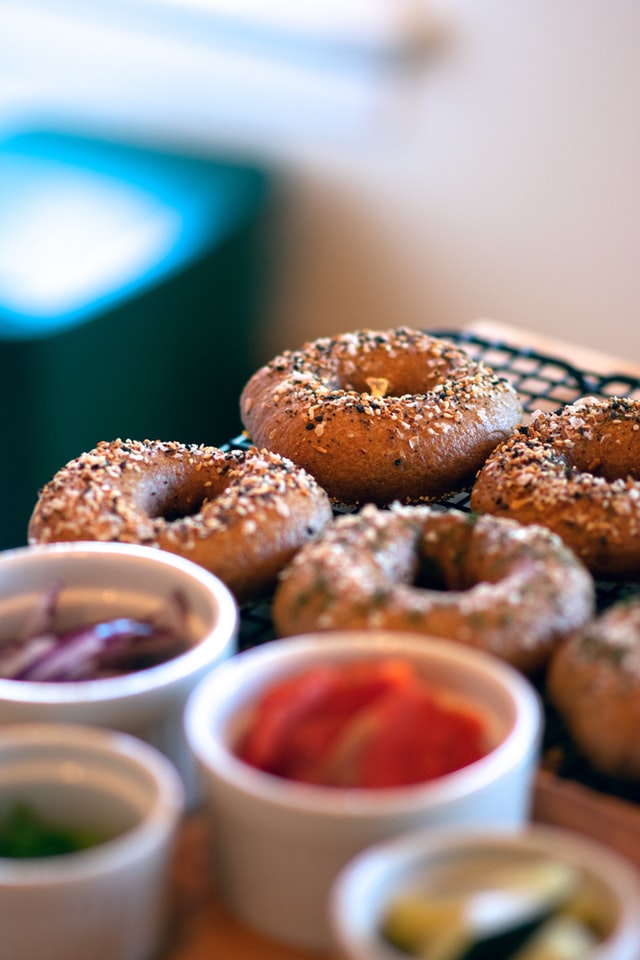 Find the Best Bagels at here
We understand the importance of our customers' demands for bagels at the beginning of the day. We do provide the finest quality. The bagels we made with the finest ingredients, including premium flour, active dry eggs, yeast milk, butter, and eggs. It's distinguished by the appearance of a glossy crust with a crisp outside and a delicious inside. You can be certain that your Breakfast will differ from other breakfasts due to the many varieties of bagels we offer and the many designs we create with this amazing item.
Our customers are indeed craving about our bagels!
Contrary to mass-produced bagels, which aren't good qualities. Our bagels are unique and suitable for any occasion and can be consumed at any time of the day. Breakfast bags, which contain several bagels, are essential to most customers. We're aware that high quality is the main element in this choice. Our gluten-free bagels and other items on the menu are delicious.
We have many other food items and bagels, including cupcake bouquets, teacups, hot chocolate bombs, Charcuterie board, Bagel and Lox Board, Gluten free cupcakes, Fruit and Cheese board, Rainbow Bagel, DIY cookie kit, Vegan Bagel, Pumpkin shaped bagel, Iced- sugar cookie, Greek Yogurt Parfait, Smash chocolate heart, Muffins, Avocado spread, Danish and others. We invite you to browse and try our breakfast packs. If you are looking for fresh, crisp bagels, you must visit our store or order online and enjoy the best breakfast food and the finest bagels. You can find many things that people love right here.
Individually wrapped Breakfast options are for those who are ideal for covid conscious catering. Breakfast will be the most memorable and satisfying meal ever, thanks to food items such as fresh cracked eggs, organic fruit smoothies, Asiago bagels, and other options.
Do you require catering service?
If you require catering service in Oakton for events. We'll send our team to provide you with excellent service for Breakfast and snacks. We encourage you to contact us if you require more details. It is the perfect time to think about the desire to present some unique items to your loved ones, and we'll be sure to meet your needs. We are also offering contactless delivery service to our customers.
Whatever the occasion, we will ensure that you get the full Breakfast for your event in Oakton, VA, packages as well as top-quality food items at your tables. We are among the most well-known firms for bagels in Oakton, VA. We're determined to become an integral member of our community and ensure that we deliver our customers the highest quality of service.
There are the finest bagels available in addition to the finest breakfasts in the present. We also serve in various locations in Virginia. If you are seeing to have a good breakfast in Reston VA, you can rely on our top-notch service. We're dedicated to being the best choice for all of your breakfast needs. Call us at any time, and you'll be able to enjoy bagels in a way they've never before.