Bobby Bagels Cafe is pleased to offer the best Catering services in the Ashburn area. We guarantee that your corporate events or any other occasions run well and are loaded with excellent, handcrafted fresh cuisine, whether they include business meetings, conferences, or family get-togethers. We are confident that we will surpass your catering requirements because of our extensive experience in the service sector and commitment to serving the highest quality meals possible in the Ashburn region. Your guests will enjoy the variety of foods on our catering menu, like gluten-free bagels, gluten-free iced sugar cookies, charcuterie board, gluten-free muffins, lox and bagels, pumpkin-shaped bagels, and many more that we create especially for them. We serve lunch and breakfast. Look over our extensive range of catering options and start making arrangements right immediately.
A menu is a necessity for any Catering planning
Bobby Bagels Café Catering Services is one of the leading catering companies in Ashburn, Reston, Herndon, Oakton, Chantilly, and Vienna, Virginia. We deliver to you the authentic flavor and taste of New York. Our specialty is a large selection of bagels, charcuterie boards, lox, etc. Our catering menu demonstrates the variety we offer, and we can customize it to meet your specifications. Additionally, we fulfill the needs of individual customers who have dietary limitations because of medical conditions. For instance, although some people cannot tolerate gluten, we offer gluten-free items. It includes:
Likewise, we provide non-GMO selections and entirely vegan and vegetarian options.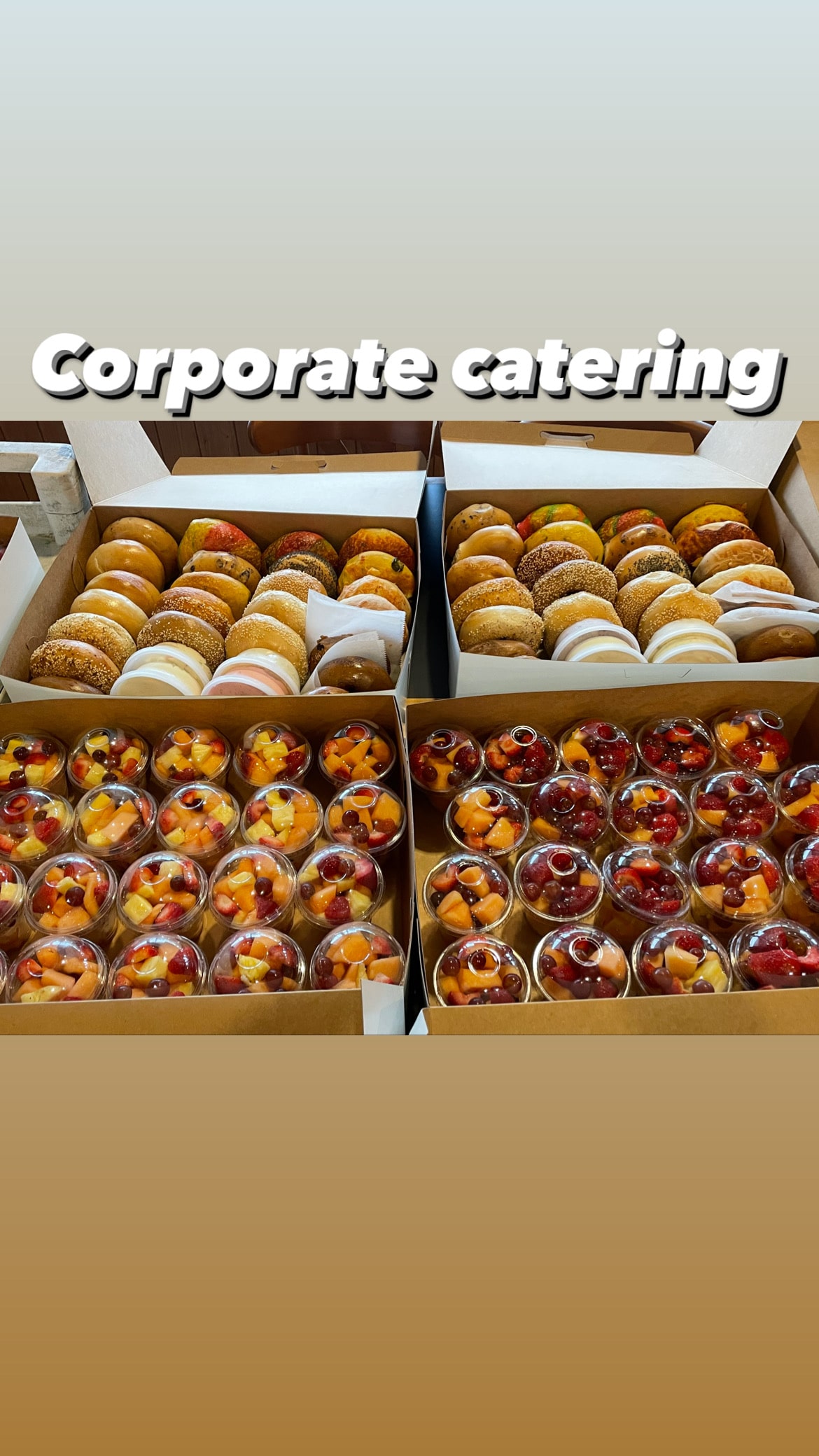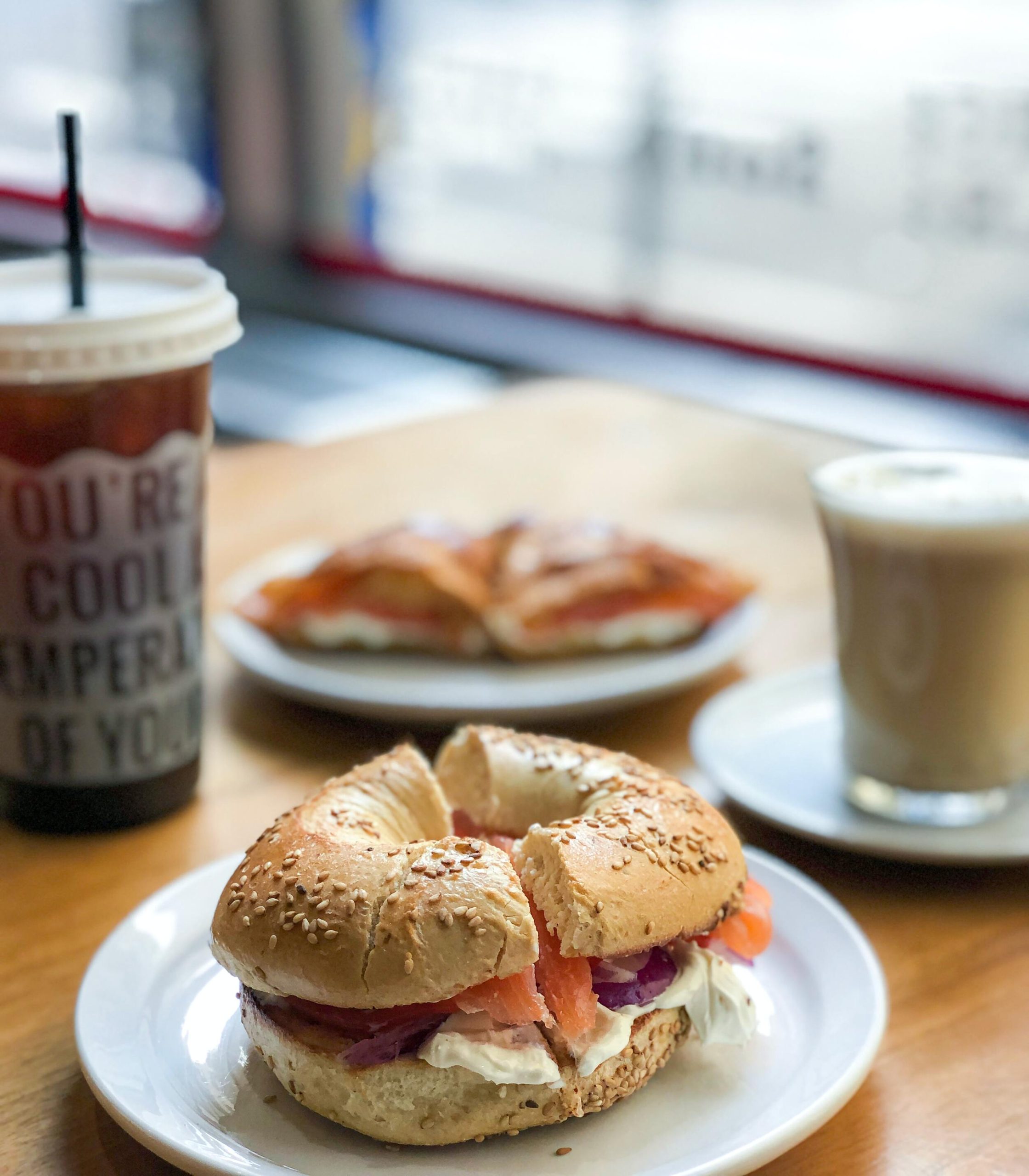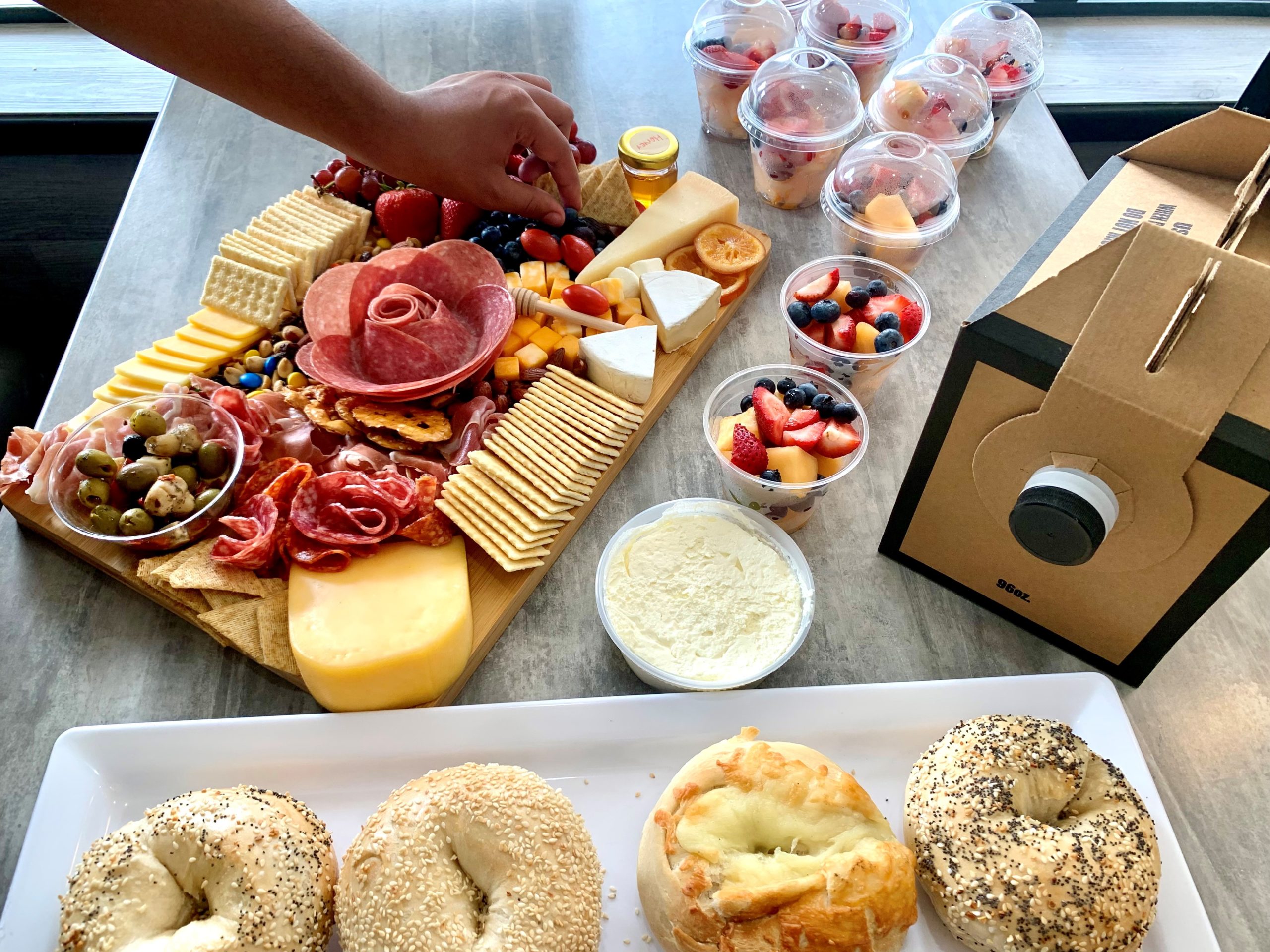 Allow Us To Cater Your Upcoming Meeting Or Corporate Event In Ashburn, VA.
We know how challenging it may be to select the ideal Northern Virginia catering service for a corporate event. Choosing the Bobby's Bagels Cafe caterer who will manage all the intricacies is the natural "formula" for success, regardless of whether a person is throwing a modest lunch or a sophisticated company gala. Companies constantly strive to leave a lasting impression, giving much to consider throughout the planning phase.
With far more years of experience in the corporate catering business, Bobby's Bagels Café is devoted to organizing wonderful & delightful events. Our innovative corporate catering staff in Ashburn, Virginia, manages every aspect for customers, from planning to setups and serving.
Our full-service breakfast in Ashburn and lunch corporate catering options will ensure the success of your business meeting. The list of recommended breakfast and lunch items is listed below.
Breakfast Catering in Ashburn, VA
Our breakfast offering is intended to provide a nutritious start to the day. Contrary to many of our competitors, we make all our meals from scratch, and our catering customers can taste the difference. Your next breakfast gathering will be a success owing to the variety of vegan and gluten-free alternatives available, including bagels and lox with toppings like tomatoes, capers, cream cheese, and red onions, as well as avocado and cheddar cheese. We also have a Bagged Breakfast for ecologically conscious events, with a sandwich of your choosing and an iced sugar cookie in each bag. If you'd like to keep things simple, you could use our wraps to cater a morning event. It includes the following items: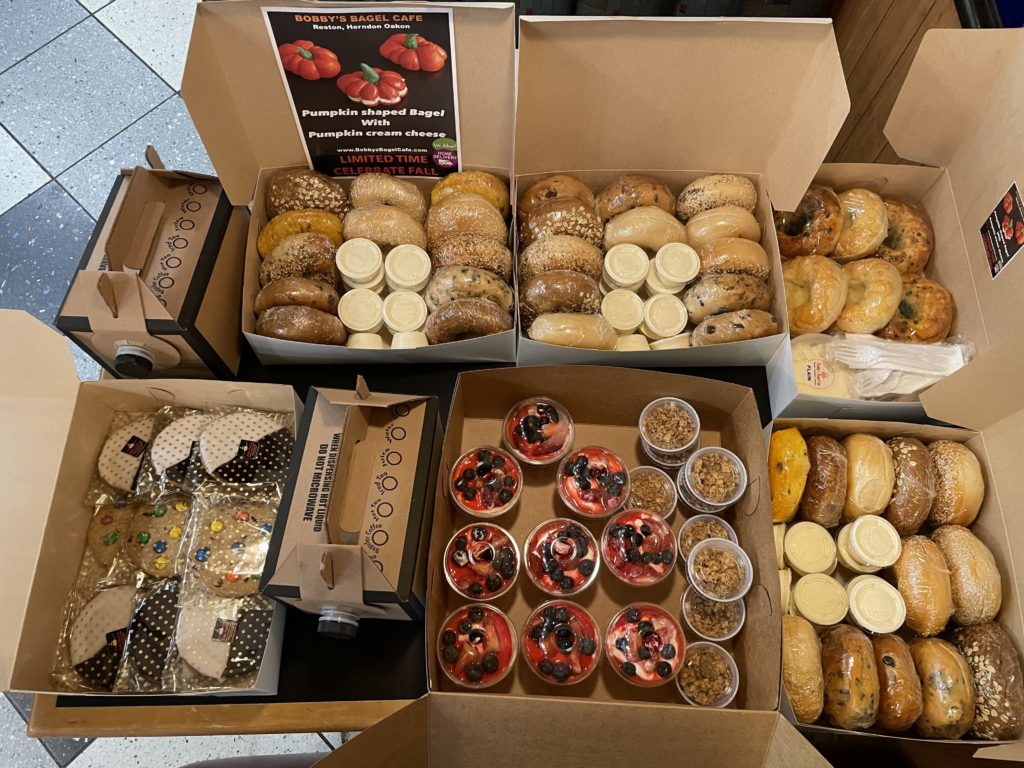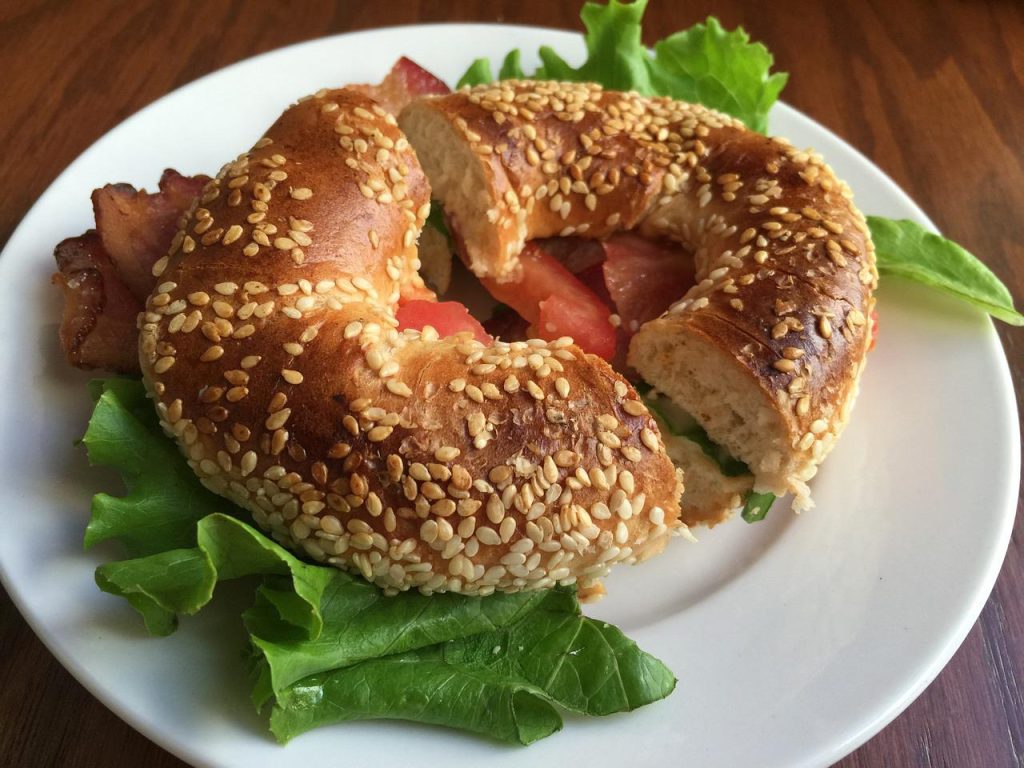 Hot Buffet, Sandwich, Salad, and Lunch Catering in Ashburn
Select among a variety of sandwiches for lunch in Ashburn. The majority of corporate office lunches generally include sandwich and cookie platters, as well as bagged and box options. Since we make them from scratch every morning and serve them with our dressings, our salad catering alternatives are a significant hit in Ashburn. Whitefish salad, tuna salad, and many other options are available in salads. You may quickly put together a lunch buffet with our selection of freshly made bagels.
We will accommodate your needs, whether you want a sandwich or a full platter. We have a variety of platters available, including cheese platters, lunch sandwich platters, breakfast platters, wrap platters, dessert platters, cookie platters, bagel and cream cheese platters, traditional deli platters, and more.
As required, you can choose from various drinks and smoothies from our catering menu that will accompany your meal. Therefore, we have always been happy to provide a variety of delicious desserts as a sweet ending.
Beverages and Smoothies Includes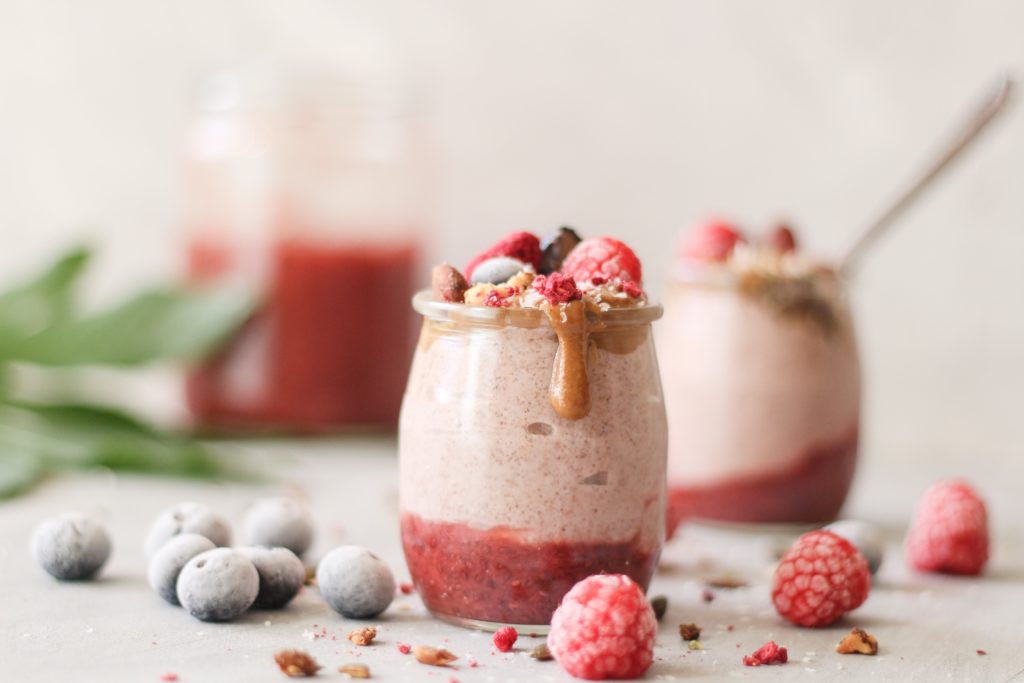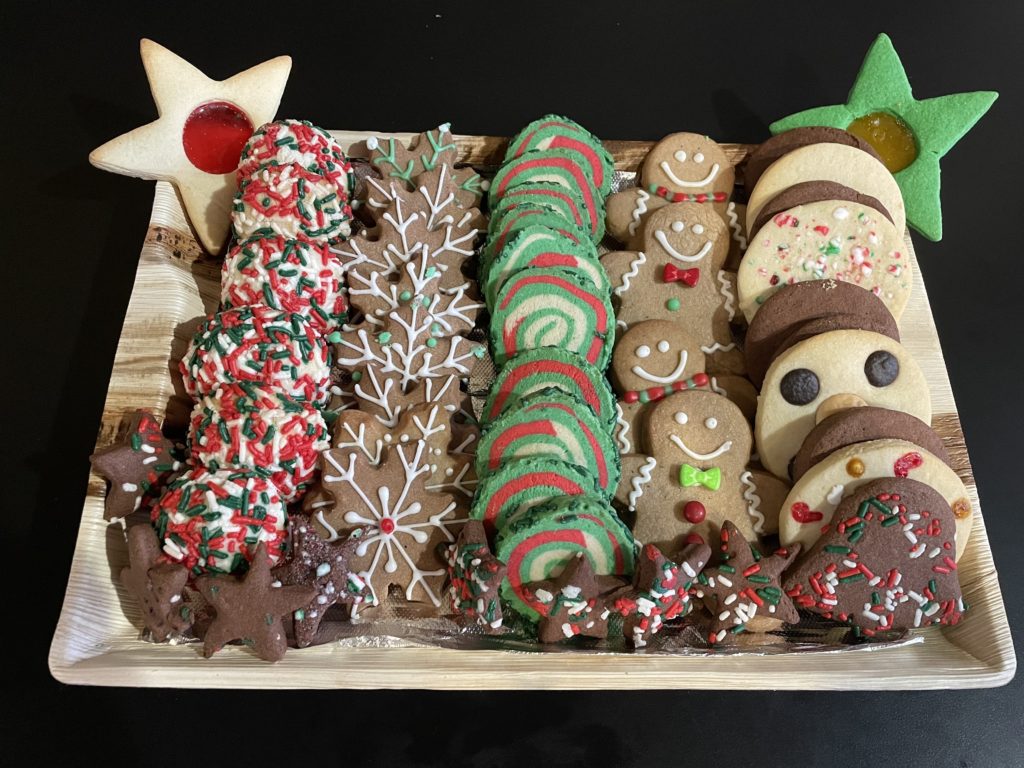 Best Catering in Ashburn, VA
You shouldn't be concerned about safety because we also provide the option of having things delivered individually wrapped. All of our services ensure COVID-aware catering procedures.
Your guests will love the freshly baked sweets, classic deli sandwiches, insanely good salads, and New York-style bagels. Everything will be made from scratch and delivered on time for your special occasion.
Enjoy neatly packaged meals with no-contact delivery so you can host a group lunch in the comfort of your own home or place of business.
Bobby's Bagels Cafe catering in Ashburn can accommodate orders for small corporate events serving a few people up to huge corporate events serving over a thousand people, whether for breakfast, lunch, corporate picnics, or weddings. We also have no issues providing last-minute catering in Reston, Chantilly, Herndon, Vienna, or Oakton because we are frequently nearby or in the same general region. Our team will deliver your meals, and set up, and ensure the success of your event.