Your Breakfast in Reston, VA is Going to Be Special.
The most important meal of the day is breakfast. Of course, it should be delicious. Breakfast is crucial as it gives you the necessary energy to perform your day-to-day tasks. It's also designed to aid the body and mind in achieving their full potential.
Breakfast and lunch in Reston are available at Bobby Bagel's Café, which serves delicious, high-quality, and fresh food items. We've been serving delicious breakfasts in Reston, VA, for many years, and we have the most delicious Bagels across the entire state of Virginia. We are committed to customer satisfaction is our top priority. We strive to serve them the most appealing meals they can get.
Coffee (cappuccino Latte, cappuccino), Nitro Coffee, Cinnamon buns, Muffins Danish, Avocado (healthy choices), Nova Lox, Steak, coffee, and other snacks can be found anywhere. In the years we've worked here, we've created the best breakfast options that set us apart from others.
We at Bobby Bagel's Cafe are extremely concerned about keeping our stellar reputation in the area of Reston, VA, which is why we ensure that our Alpha bagels supply to our customers with the best dining experience that they can have.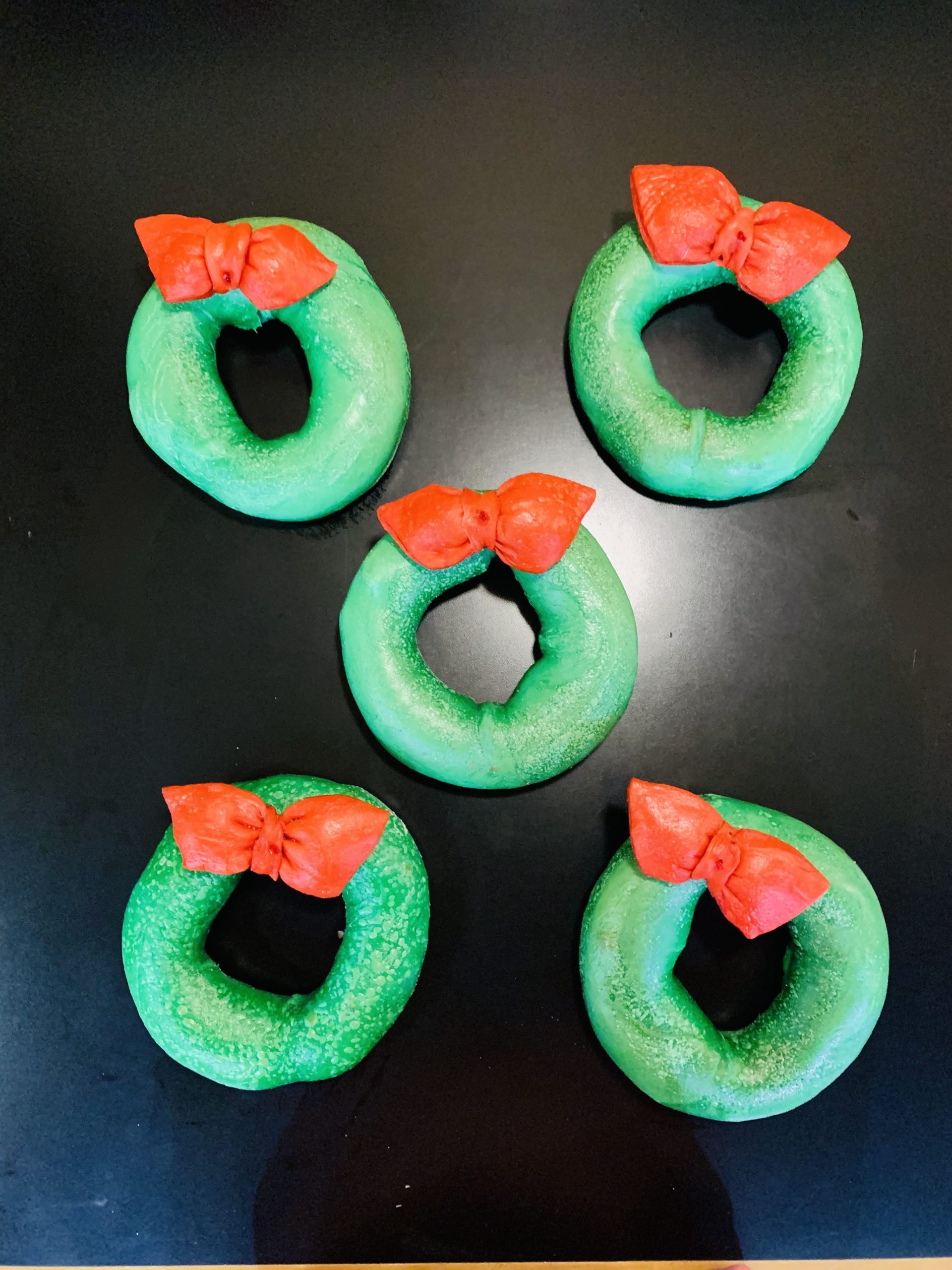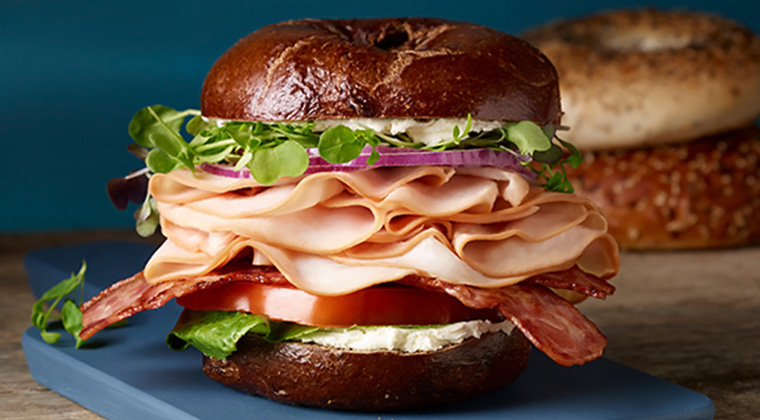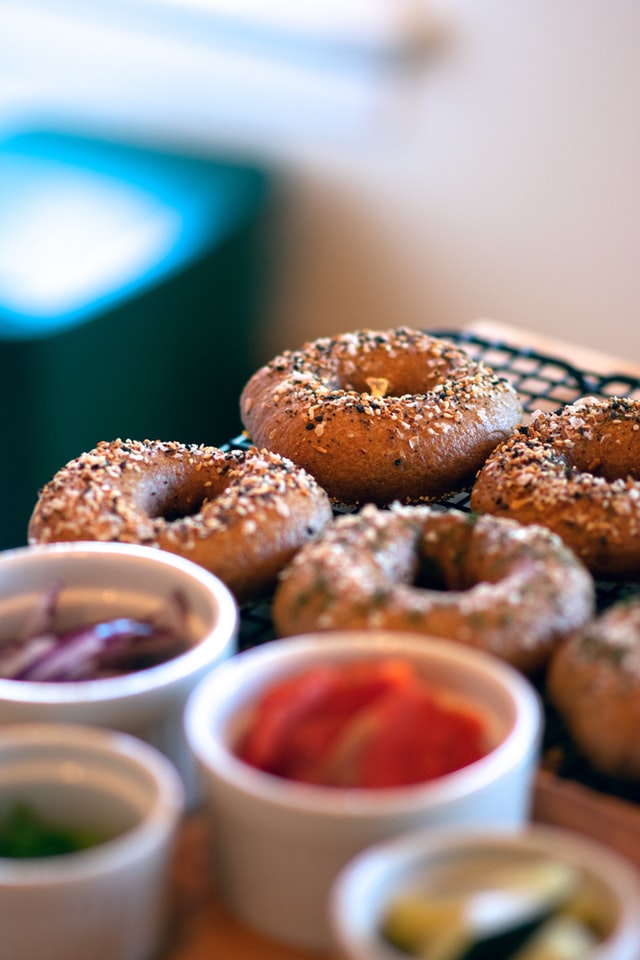 We're aware of the importance of our customers' bagels demand in the morning. Therefore, we try our best to deliver the highest quality. We made bagels using top-quality ingredients like high-end flour and active dry yeast, eggs, milk, and butter. It is characterized by a shiny crust, crispness on the outside and a rich inside. You'll be able to enjoy them to the last drop when you take a crisp bite of bagels. You can be sure the breakfast in Reston you enjoy will stand different from the norm thanks to the variety of bagels we can offer as well as the numerous presentations we make using this incredible product.
It's true: Our customers love our bagels!
Contrary to mass-produced bagels, which aren't of good quality. Our bagels are distinctive and are suitable for every occasion and at any time in the day. The breakfast packs, which comprise a variety of bagels, are essential for most of our customers, and we're conscious that quality is the most important factor behind this selection. The gluten-free bagels and other items on the menu are truly mouthwatering.
We deliver a variety of other items and bagels, such as cupcake bouquets, teacups, hot chocolate bombs, Charcuterie board, Bagel, and Lox Board, Gluten free cupcakes, Fruit and Cheeseboard, Rainbow Bagel, DIY cookie kit, Vegan Bagel, Pumpkin shaped bagel, Iced- sugar cookie, Greek Yogurt Parfait, Smash chocolate heart, Muffins, Avocado spread, Danish and many more. Please take a look and enjoy our breakfast packages. If you want hot, crispy bagels, you should visit our store to enjoy the finest breakfast foods with the highest quality bagels. You will find something for everyone that they like right here.
The Individually wrapped breakfast options are ideal for covid conscious catering within Reston, VA. Your breakfast will be one of the most memorable and soul-filling ever, thanks to items like fresh cracked eggs, organic fruit smoothies, Asiago bagels as well as other items.
Do you need catering services?
If you require catering services for special occasions, we'll send out our staff to offer you impeccable service for breakfast snacks. We invite you to contact us if you want more information. Breakfast is a time to realize that you'd want to give some special things to your dear family members, and we'll take care of your requests.
Regardless of the event, we ensure that you receive the best Breakfast in Ashburn, Herndon, Reston, Chantilly, Vienna, and nearby areas.  packages and top-quality food items from our table. We are among the most well-known businesses for bagel contactless delivery within Reston, VA. We are determined to be a part of the community by ensuring that we provide the best possible service to our customers.
As of now, the most exquisite bagels are served, as well as the best breakfasts. Reach us at any time, and you'll be able to taste bagels as they've never been before.