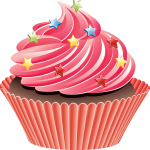 Our Cupcake Bouquet is a sweet and stunning centerpiece
A Cupcake Bouquet is an unusual way to send flowers. A colorful bouquet of mini cakes is arranged and decorated just like a flower. It can make a lovely gift for a wedding or an anniversary. These edible treats are also a great idea for any holiday or party. Just imagine how much fun this would be for your guests! Here are a few ideas to get you started: (*) Create a colorful arrangement for your recipient; *) Arrange your cupcakes in a colorful floral arrangement.
Our cupcake bouquet is a sweet and stunning centerpiece for the party table. The cupcake bouquet is a beautiful centerpiece for your wedding reception or any other event. This sweet bouquet is a perfect way to start off a meal or a party. This bouquet is also ideal for summer parties, wedding receptions, birthday celebrations and showers.
This jaw-dropping edible bouquet is an alternate to traditional floral arrangement. At Bobby's Bagel Café, we can customize the floral colors to match the theme. It's a perfect dessert for your next birthday party, baby shower, bridal shower, graduation party.