There's never been a better time of year to hold a picnic for your employees, suppliers, or business partners. The sun is shining (for the most part!) It's also a terrific way to enjoy some delectable food while engaging in good company and getting some fresh air.
It's also a great way to express gratitude to your guests for their continuous contributions to the firm. On the other hand, organizing a workplace picnic is no walk in the park, and it's critical to be well-prepared and has all of your ducks in a row well ahead of time. So, how can you ensure that your enjoyable outdoor event goes off without a hitch? Here are some helpful hints.
Deciding on a picnic spot
There are many beautiful outdoor areas in Northern Virginia that are ideal for picnics and business BBQs, so you shouldn't have any trouble selecting one. Consider settings near your business (or nearby), such as lush green parks, pleasant waterside grassy knolls, or a lovely private garden brimming with flowers. During the summer, areas with a lot of leafy trees that give shade are ideal. Lake Anne, Lake Fairfax.
Don't forget to check if any parks and outdoor sites require permits, as well as whether there are adequate restrooms, trash cans, and ample parking. If all of this seems a little overwhelming, call one of our helpful event organizers, who will take care of all of these things and more for you.
Down by the river – a classic site where your visitors can walk off all the tasty picnic foods.
Private park – pick a private park with beautiful views of nature and some seclusion for your guests.
Catering for picnics
Take the hassle off of catering by ordering ahead of time and having it delivered on the day of the picnic. Forget about dashing to the store and bringing armfuls of cheese and dip to the venue! Make sure you have a cool place to keep meat, cheese, creamy salads, and fruit, or get everyone to dig in right away. Consider these bagels that are simple to prepare and don't require a lot of equipment. 
Delectable gourmet bagel sandwiches and wrap fruit skewers dipped in luscious dark chocolate can also be added to the mix. Individual fruit cups/Greek yogurt parfait
Gourmet floral cupcakes and lox charcuterie board.
Remember to account for any food allergies or special diets that your guests may have. If individuals are still concerned, provide vegan bagels, gluten-free and dairy-free choices, and mark the food so that people know what they can and cannot consume. We offer vegan and gluten-free bagels 
Everyone will be entertained.
We are not talking about the infamous egg and spoon race! Consider arranging some light entertainment, such as a live band or a special speaker, to give a surprise element to the proceedings. Bring a set of balls or a baseball set with you so that individuals may express their competitive side.
Consider the following entertainment options:
Live music
Fun cricket game
Frisbee
Scavenger hunt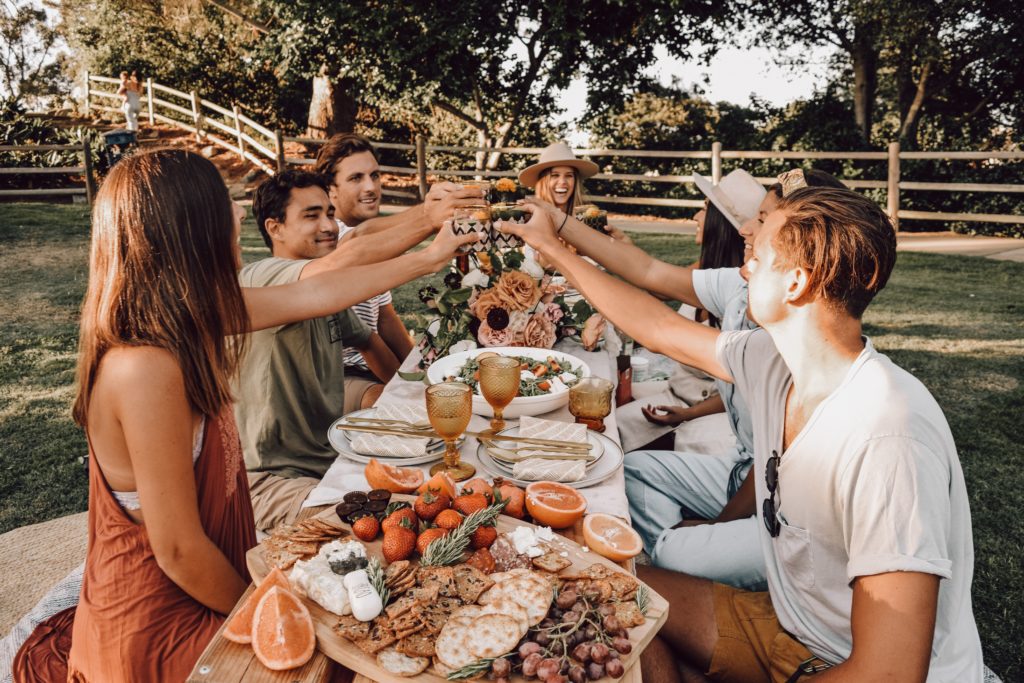 Do you want to make planning a business picnic a breeze? Allow us to take care of everything –contact Bobby's Bagel Café catering experts today. We offer individually packaged catering boxed lunches for a perfect and healthy lunch in Reston, Herndon, Oakton and other nearby areas, they are ideal for social distancing no shared utensils and people can quickly grab and go.